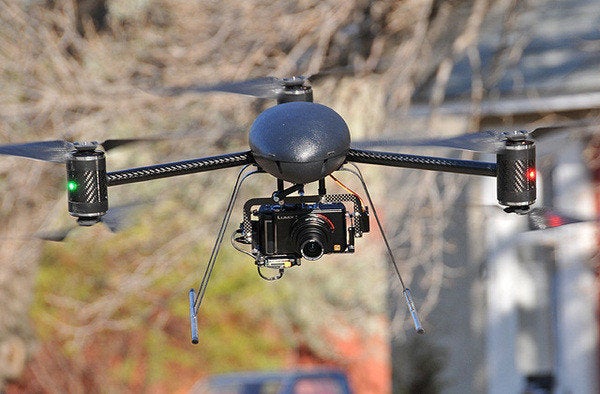 By: Sean Captain, TechNewsDaily Managing Editor
Published: 02/23/2012 11:32 AM EST on TechNewsDaily
Drones – robotic planes and helicopters with cameras – are moving beyond the war front and potentially to the front door. A law recently passed by Congress requires the Federal Aviation Administration to create regulations for law enforcement use and eventual private commercial use of drones.
This goes well beyond the flying of model aircraft below 400 feet, as the government currently allows hobbyists to do.
Drones are known for their role in wartime. The military has used them to spy on and attack militants in Pakistan, for instance. But there are also nonlethal drones already flying in the U.S. They range from the $300 Parrott AR Drone – a remote-control model sold at Toys "R" Us – to the $30,000 Draganflyer X8 from Draganfly Innovations Inc. – a pro-grade surveillance device.
Realtors in Los Angeles were using drones to provide sweeping views of properties for their clients – until the LAPD told them in January that they were violating U.S. law and had to stop. Journalists have experimented with drones, too. The iPad-based newspaper The Daily used an AR Drone last spring to capture aerial footage of tornado devastation, for example. And citizen journalists covering Occupy Wall Street have tried (with little success) to provide live aerial video of protests.
To see the full potential of drone video, however, look across the ocean. A Polish company called Robokopter caught amazing footage – worthy of a news chopper –showing clashes between police and rioters in Warsaw last Nov. 18. While the RoboKopter costs considerably less than a real helicopter, it's not cheap, at prices starting around $6,000.
Up the Baltic in Tallinn, Estonia, Jaan Kronberg has gotten similar results for a lot less money. With a $1,000, six-propeller "hexa" craft, he captured live video Feb. 11 showing one of the many protests sweeping across Europe against the ACTA treaty on Internet piracy. (ACTA is drawing the same kind of opposition as the SOPA and PIPA legislation in the U.S. did.)
The hexa is one of several drones Kronberg built from kits sold by DIYDrones, a company co-founded by Wired magazine's editor-in-chief, Chris Anderson. Kronberg is also building an eight-propeller "octo" that he describes as "very expensive." But he also has a $400 model.
Drone video has been just a hobby for Kronberg, but he's now trying to make a business of it – with plans to rent out his services to news crews and film outdoor concerts, for example. He hasn't yet run into the kind of legal restrictions that have become an issue in the U.S.
"It's somewhat 'gray area'… so if you can, don't touch the subject," Kronberg wrote in an email punctuated with a smiley face emoticon. "For sure, flying over heads is not welcomed … but making photos, etc., is not exactly prohibited. Probably we are just couple of steps behind, and soonish this would be regulated, too."
Even at the very low – and legal – end, drone video is getting impressive. Parrott recently upgraded its AR drone with a high-definition video camera and new stabilizers that allow it to fly up to 150 feet high – capturing video like this flyover of Red Rock Canyon near Las Vegas.
Copyright 2012 TechNewsDaily, a TechMediaNetwork company. All rights reserved. This material may not be published, broadcast, rewritten or redistributed.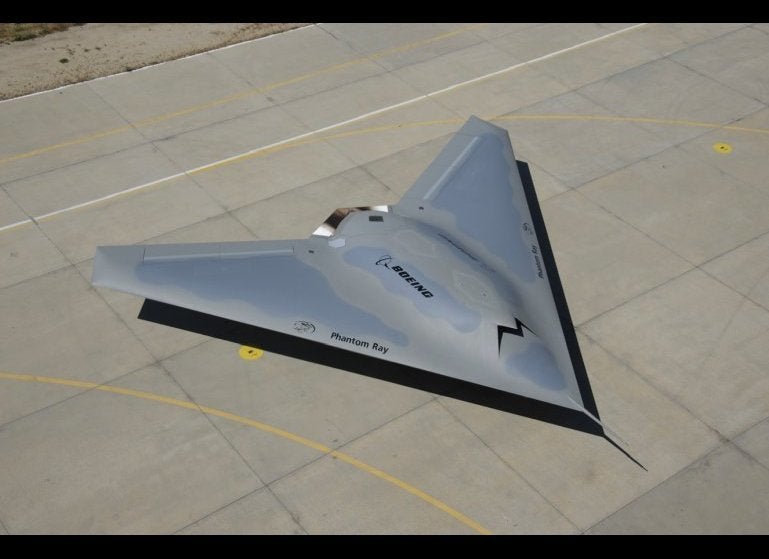 Drones: The Future Of Flight
Related
Popular in the Community