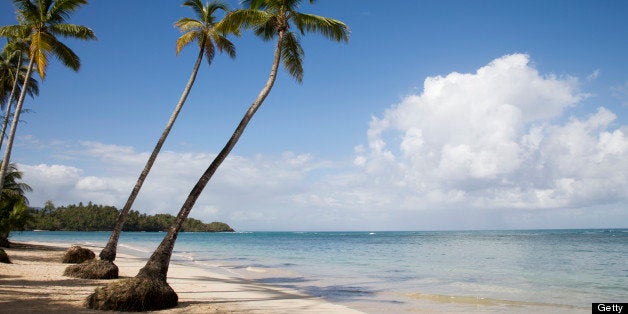 Established in 1969 by Frank Rainieri and Theodore Kheel in the eastern end of the Dominican Republic, Puntacana Resort & Club started as a humble hotel area next to 6 miles of beach originally covered with impenetrable coastal jungle.
The Rainieri motto "Slowly and Steadily" has allowed the resort much success over the years. Long-term, sustainable growth has allowed for spas, two golf courses, several hotels, restaurants, and private residential communities.
At the high-end Tortuga Bay Hotel, the luxury starts with a VIP service that has guests cutting through lines at the Punta Cana International Airport (yes, they own the airport!). Visitors receive a golf cart and a cell phone for easy (and constant) access to the concierge while relaxing in spacious beach front villas.
But impressively, this opulence has been constructed with surprising amounts of ecological thought.
"The money comes from the tourists who come for the white sand beaches," says the on staff marine biologist at the Punta Cana Ecological Foundation, "so we do everything we can to preserve the environment."
This pragmatic approach has resulted in a multitude of projects: protecting the threatened Ridgeway Hawk population, coral gardening, and sustainable fishing practices. Even the golf course grass is a hybrid, better able to live off recycled and salt water, needing fewer pesticides, chemicals that would normally run off and contribute to the reef's deterioration.
At the annual kite festival on Playa Blanca world-class kite surfers wait for the winds to start up as DJs spin the hits until late in the night. And throughout the day adventure enthusiasts try their hand at stand up paddle boarding, kayaking, and trekking through the Ojos Indíjenas - 1,500 acres of trails interspersed with freshwater pools.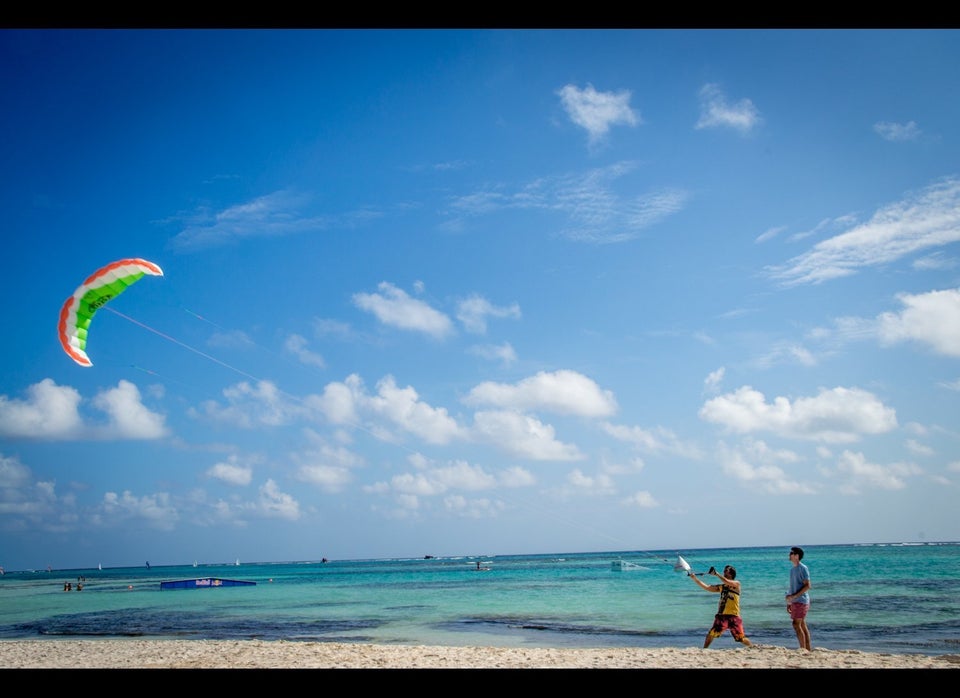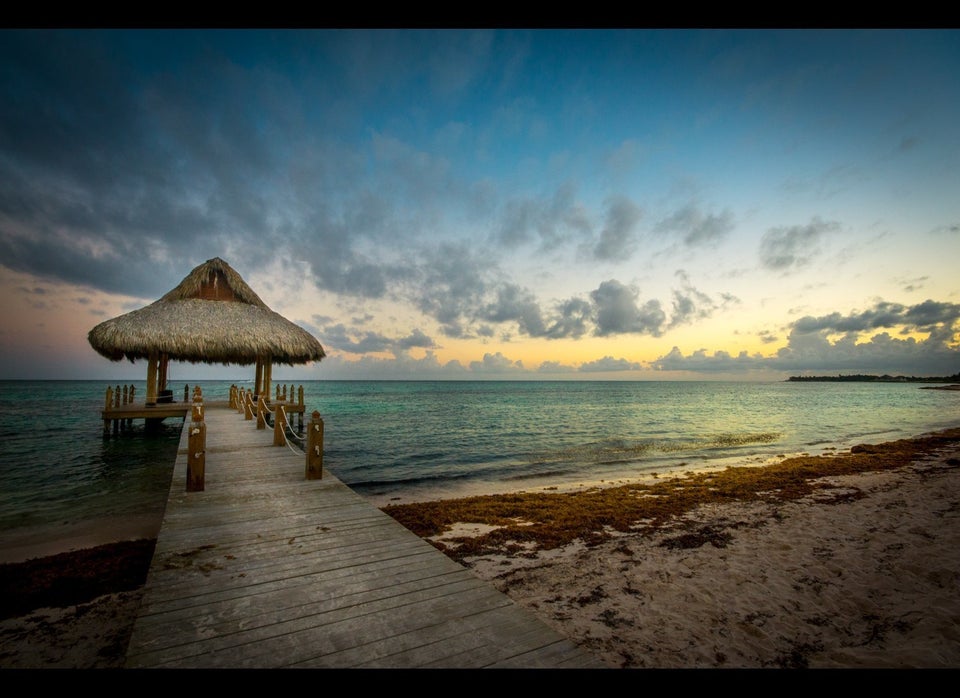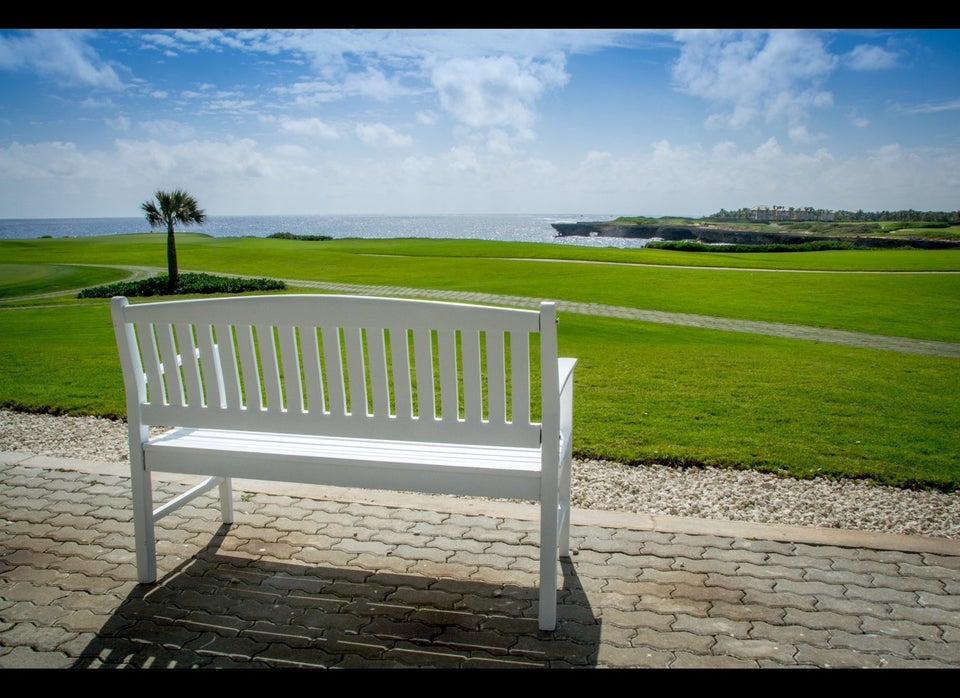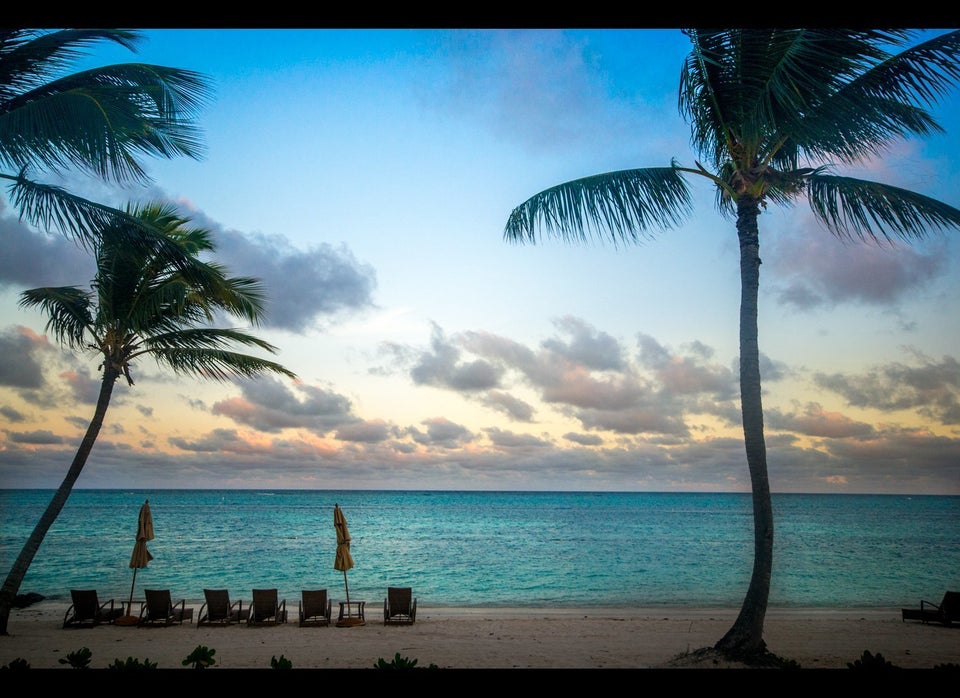 Tortuga Bay