A Mississippi pastor got his Sunday sermon off to a flying start this week ― by gliding into his pulpit on a Hollywood-style lift.
In a dramatic stunt apparently meant to illustrate the unexpected nature of the second coming of Jesus Christ, the Rev. Bartholomew Orr flew into the auditorium of Southaven's Brown Missionary Baptist Church, preaching into a microphone the entire way down.
The stunt earned Orr the nickname "The Flying Preacher," according to local NBC affiliate WMC Action News 5.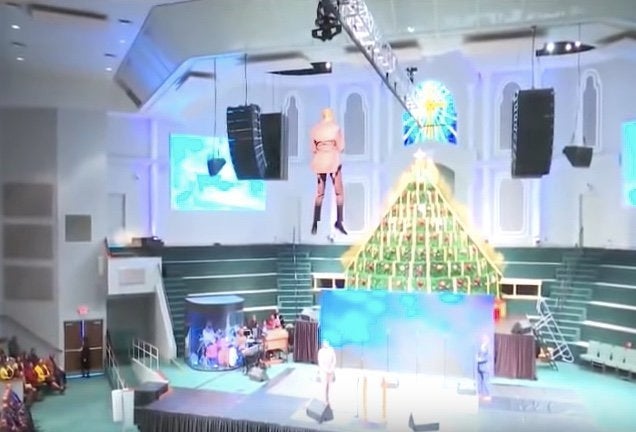 "Are you ready for his return?" Orr asked during his airborne trip to the altar from the church auditorium mezzanine, eliciting laughter and scattered applause from people in the pews below.
The pastor ended his brief trip with a few hearty "Amens," as he waited for his team to lower him to the stage.
Videos of the stunt ― taken from multiple angles ― have gone viral on social media.
The pastor has gotten some pushback on social media for his dramatic illustration. Some people complained the stunt was a waste of money, and others said it was over the top.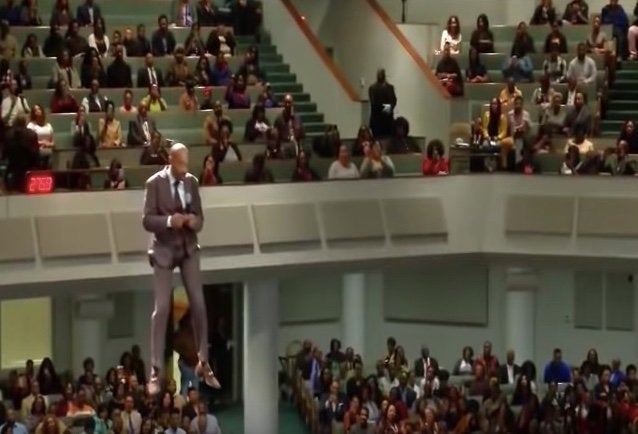 In a follow-up video on the church YouTube page, Orr acknowledged some talk about his sermon "hasn't been complimentary." He explained that the lift wasn't installed just for his sermon ― it's actually been used for years in church Christmas productions.
Despite the criticism, Orr said he's glad the stunt has helped "get the word out" about the Christian gospel.
"There is a bigger picture, and that is Christ is returning soon," Orr said. "And just as Christ's return is going to be unexpected, my flying in this morning was unexpected. But we must be ready."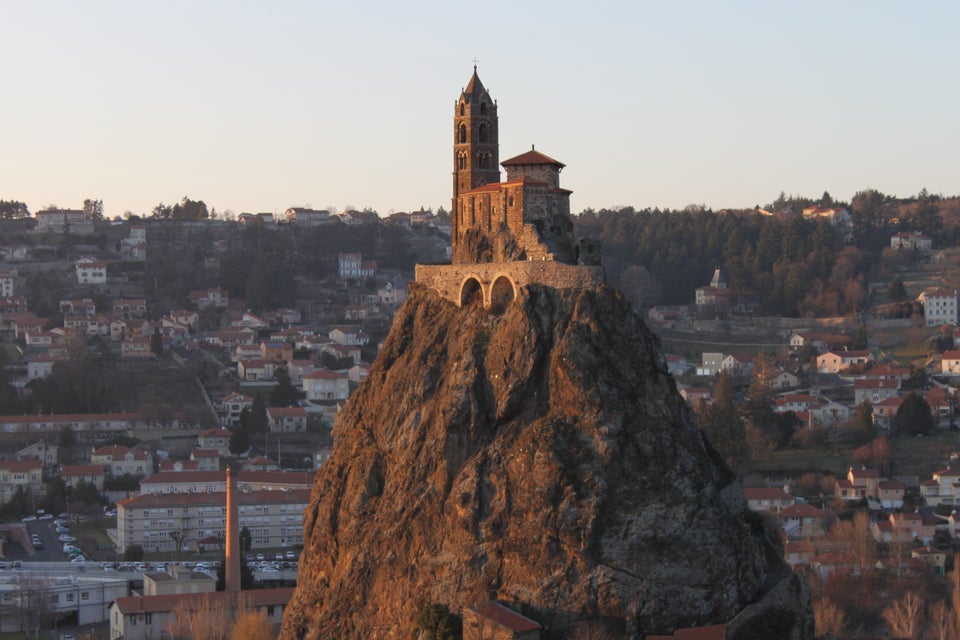 The World's 50 Most Unusual Churches
Popular in the Community