According to the Tallahassee Democrat, the display is composed of a desk chair covered in shreds of cardboard with eyes on top, made to look like the Flying Spaghetti Monster. A sign next to the "Monster" -- which was placed in the capitol on Tuesday -- says, "A closed mouth catches no noodly appendages." – ProvHerbs 3:27."
Florida's capitol isn't the only one featuring a holiday tribute to the Flying Spaghetti Monster. The University of Wisconsin's Atheists, Humanists, and Agnostics placed a similar display in the capitol building of the Badger State, with a sign calling the exhibit "ridiculous."
"Think this is ridiculous? We agree! Religious ideas should not be promoted in the halls of government. Protect the separation of Church and State, it protects us all," the AHA display says, according to a post on the group's website.
Chaz Stevens, who placed a Festivus pole made of beer cans in protest of a nativity scene in the Florida capitol, called his display "ridiculous" as well.
"What's the point? There is no point. It's ridiculous. This is the most ridiculous thing I could come up with," said Stevens, an atheist. "This is about the separation of church and state."
Before You Go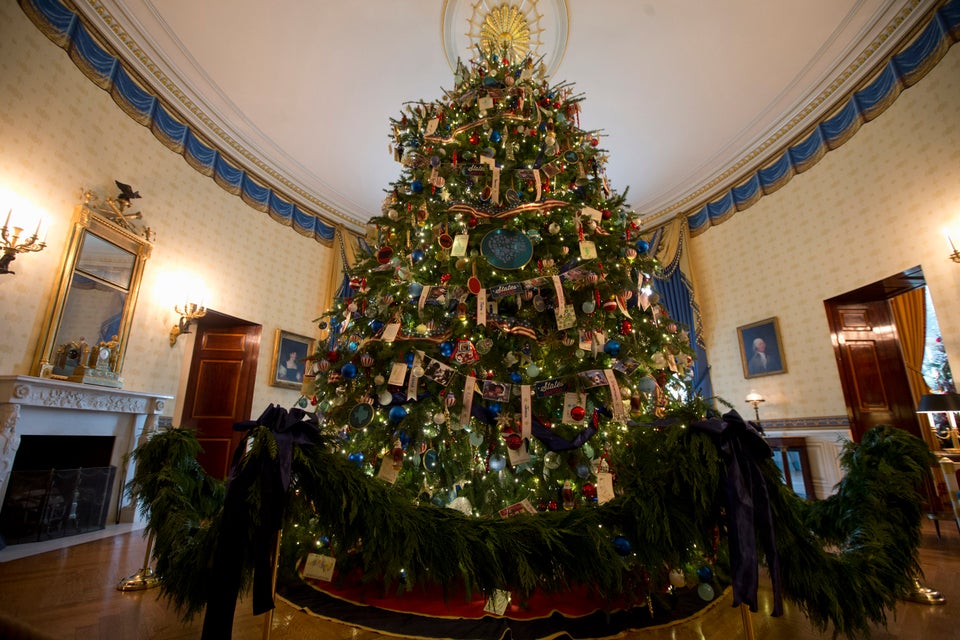 White House Christmas Trees
Popular in the Community