Here's what you need to know to decide if and how to fly a pet.
How common is it for pets to die or suffer injury in flight?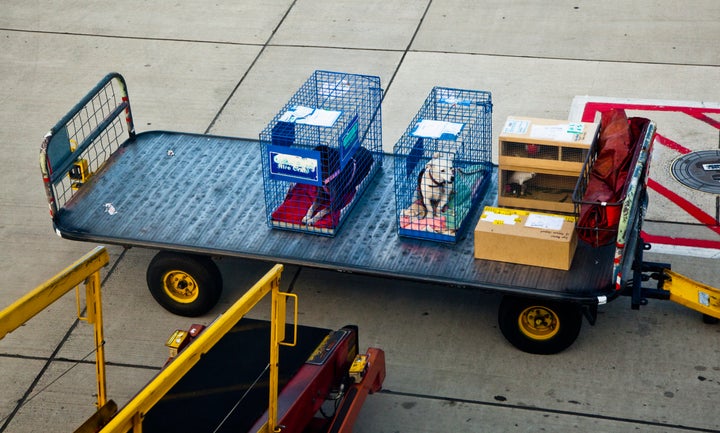 "It's hard to say" exactly what causes pets to die during or immediately after flights, as every case is different, said Inga Fricke, director of pet retention programs at The Humane Society of the United States. There is, however, a higher overall risk for brachycephalic breeds like bulldogs and pugs, whose "short nasal passages leave them especially vulnerable to oxygen deprivation and heat stroke," she said.
Where do pets go when they're checked as cargo?
They're loaded in kennels and stowed in the cargo area below the cabin. Pets are usually on the same flight as their owners, but sometimes scheduling will require pets to fly on different planes, a Delta representative told HuffPost. Though the cargo hold is pressurized, it's often dark and noisy, with fluctuating temperatures and air pressure.
What's it like in there?
Most airlines have time and temperature limits for transporting warm-blooded pets: American Airlines, for example, doesn't allow pet travel if temperatures are above 85 or below 45 degrees Fahrenheit at any point in the itinerary. Delta's minimum is 10 degrees Fahrenheit, and Alaska won't fly pets if it's extremely hot or cold, a spokeswoman confirmed to HuffPost. Some more sensitive breeds, like bulldogs and pugs, come with more restrictions: On United, these breeds can't fly at all during summer months.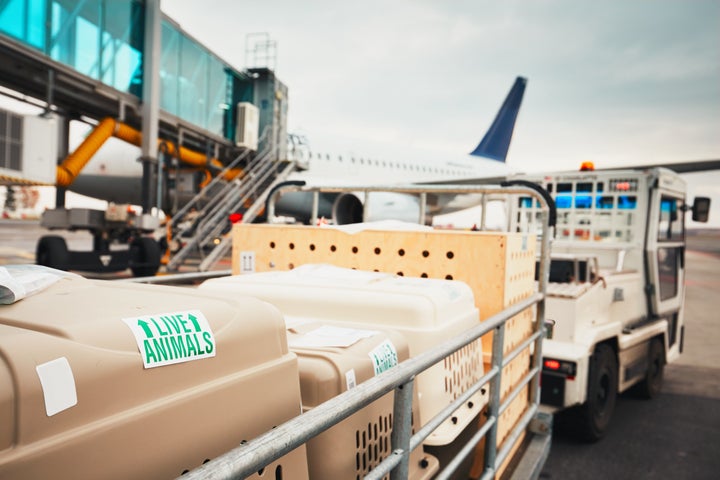 Is this safe? Should I fly with my pet?
"Putting pets in cargo areas should be avoided whenever possible," she said. "Once that animal is out of your control, there are so many risks it can be exposed to that it's just not worth it."
So far, it's unknown what killed the giant rabbit that flew United. But experts say that airplane-related animal deaths can typically be attributed to the stress from waiting on loading ramps, coupled with extreme temperature and pressure changes on the tarmac and in the cargo hold, National Geographic reports.
Before You Go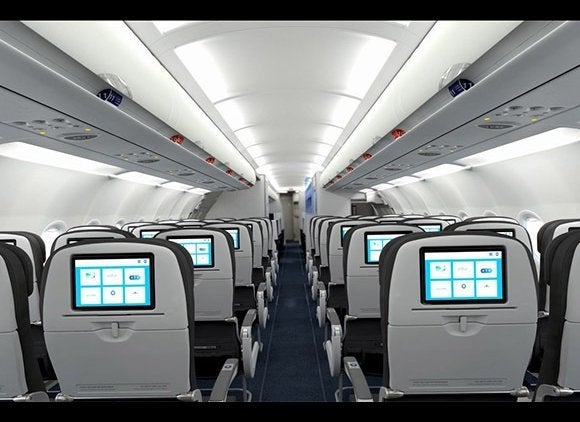 The 10 Best Coach-Class Airlines in the World