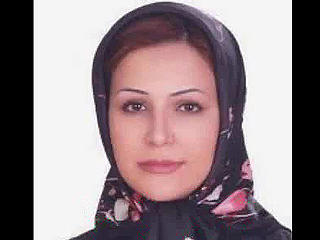 In the midst of the martyrdom of Neda, which has moved the world, it's good to remember that there is a very human quotient to what's playing out before our eyes. That was made clear yesterday.
It was take two, if you will, of Ken Ballen's TFT polling on Iran, this time talking about the election aftermath and what it meant. The first event happenings here, for those catching up. Setting was the New America Foundation, the timing coming at Obama's "gird your loins" moment. However, it was anything but your usual think tank confab, at least from my vantage point.
So many stories over the last days have touched our hearts, with every day a new story out of Iran. But Flynt Leverett is here to tell us that none of it matters, because nothing has changed. Many aren't buying it, of which I am but one.
"Picking up on this gentleman's well made point that first do no harm should be the premise of this and any other panel. ..I take your point, Mr. Leverett, that you're a policy adviser and indeed you were in your prior incarnation. But at the moment you are a part of the global media, and when you dismiss a revolution by saying basically that it's over, get over it. I wonder if you consider, as you must know that your advice is no longer limited to a room in the White House or the NSC, but that it is indeed all over the Internet. Whether you considered what the impact of such airy dismissal of people who are willing to risk their lives for something they believe in. Did you consider the impact that that headline might have on them and you proudly admitted that it was indeed your headline." - Kati Marton (NAF board member - live Twitter feed of event)
Kati Marton took the words right out of my throat. I didn't catch her name at the time, but I knew she looked familiar. Steve Clemons informed me of her name in a response to an email I sent him. She also happens to be married to Richard Holbrooke. No doubt Mr. Leverett felt that one directly, because it hit the mark. The headline to which she refers was Flynt Leverett and Hillary Mann Leverett's Politico piece entitled "Ahmadinejad won. Get over it."
So when Nicholas Schmidle, the moderator, teed it up for Mr. Leverett, the stage was set.
"I do still stand by that (Politico) story," Leverett said flatly, with a little defiance in his voice. He continued, also proclaiming the "demonstrations are dwindling away."
Leverett went on to take the heart out of what we've all been seeing play out over these last 10 days or so and reduce it to less than nothing.
Schmidle, also the author of To Live or to Perish Forever: Two Tumultuous Years in Pakistan, commented at one point that after last week, with Flynt's comments that he was sure Ahmadinejad would win, and Ballen's poll, which stated he'd win 2 to 1, New America Foundation was pegged as "closet Ahmadinejad supporters." That brought laughter from the standing room only crowd who came to see something happen. They weren't disappointed.
Interesting that Ken Ballen came to make an opening statement, then basically was silent the rest of the time. This was about explaining Leverett's take on the Iran election, but particularly the post election drama, which seemed to him to be a waste of time.
At one point at the event Hillary Mann Leverett, who was sitting in the front row, took a moment to hand her husband Flynt Leverett a note, which he proceeded to read immediately. It was a nice gesture on her part. Unfortunately, what the man needed was a life line.
The event had the aura of a David Mamet foreign policy play unfolding, because you weren't quite sure if what you thought was happening was actually the plot or your imagination. It was fascinating, particularly since it was all so polite.
Disagreements flying. No one sniping. Frank debate. Stunning diversity of voices.
"This is not a system on the verge of collapse," Leverett said with finality, also stating emphatically that the Supreme Leader is not damaged at all by what's unfolded since the election results were announced. Needless to say, others disagreed, with Nader Mousavizadeh making the point that the reaction of senior clerics prove something has happened. "Flynt ignoring last 10 days is wrong," Mousavizadeh added. That would have been the general opinion, I bet, if Ballen would have polled the room. But I'm just guessing.
Whatever cold calculation Leverett brought, Afshin Molavi, author of Persian Pilgrimages: Journeys Across Iran, countered with heart, starting off with mentioning Neda. The martyred woman who has become like an anthem for Iran.
Mind you, none of this phases Mr. Leverett, at least as far as he's willing to share in these forums.
The quote of the event came from Steve Clemons, which is nothing unusual, but this one was a beauty.
"Flynt's the crack cocaine of realists." - Steve Clemons
Harsh. Unforgiving. Lethal.
But also unwise to ingest, which goes double for Leverett's cold eye, even if he turns out being right. Because in reducing the Iranians to failures in the midst of the eye, he breaks into an energy wave that could catch fire, who knows where?
As Clemons asked quite smartly, "What does this struggle do for other hot spots?"
Flynt Leverett had to sense the energy coming his way, especially when Mrs. Kati Marton spoke her mind, saying what many were thinking.
Calling all HuffPost superfans!
Sign up for membership to become a founding member and help shape HuffPost's next chapter