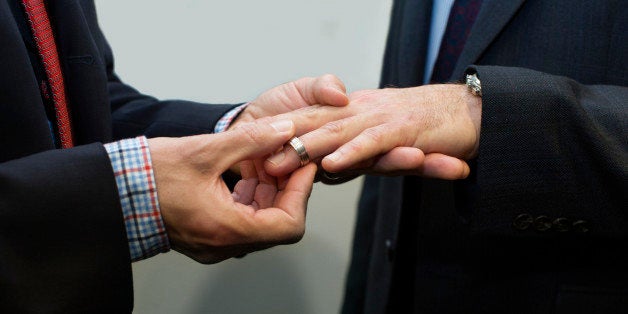 Todd and TR met more than seven years ago in Minneapolis, and it wasn't long before they were planning a future together. In 2011, they held a private commitment ceremony, and that same year their relationship was given civil union status by the state of Illinois, where they had moved for Todd's job. After Minnesota gave same-sex couples gained the right to wed in 2013, Todd and TR returned home and sealed their commitment to one another, in sickness and in health, in a legal marriage ceremony. As their relationship has grown stronger and evolved, society and its laws have evolved as well -- allowing them to become, in the eyes of the law, the family they have long been in their hearts.
Last fall, Todd and TR adopted a newborn son, Camden. They were able to take unpaid, job-protected leave to care for Camden -- a protection guaranteed by the Family and Medical Leave Act. The basic promise of the FMLA is that no one should have to choose between the job security they need, and taking time off to care for a loved one. But while Todd and TR were able to take leave to care for Camden under the FMLA, until now they might have been denied that same protection if they wanted to take job-protected, unpaid leave to care for one another.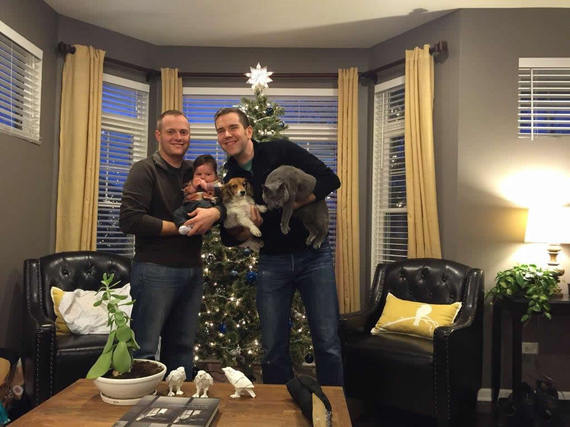 That's why today, we announced a rule change under the FMLA to make sure that eligible workers in legal, same-sex marriages, regardless of where they live, will have the same rights as those in opposite-sex marriages to care for a spouse. We've extended that promise so that no matter who you love, you will receive the same rights and protections as everyone else.
For the purposes of the FMLA, marriage will now be determined based on where the couple got married, not on where an employee lives. This is called a "place of celebration" rule. That means that access to federal FMLA leave for an individual in a same-sex marriage is protected, regardless of the marriage laws of the state in which that worker resides.
Following the Supreme Court decision striking down the definition of spouse in the Defense of Marriage Act, President Obama directed all federal agencies to identify every law, rule, policy and practice in which marital status is a relevant consideration, expunge the discriminatory effects of DOMA and ensure that committed and loving married couples throughout the country receive equal treatment by the federal government.
Today, we've carried out the president's directive to ensure that all married couples everywhere, like TR and Todd, can have the peace of mind that comes with the right to deal with a loved one's serious medical situation without the threat of job loss.
Calling all HuffPost superfans!
Sign up for membership to become a founding member and help shape HuffPost's next chapter