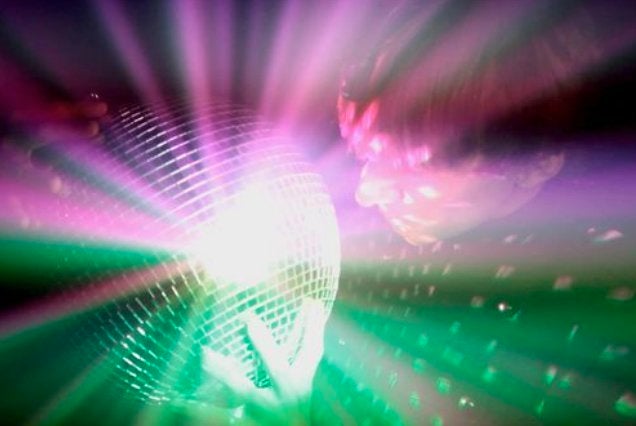 Duran Torrent's film tells the story of Neil Harbisson, who was born with a rare condition called achromatopsia, which causes complete color blindness. Harbisson helped develop the "eyeborg," a device that translates colors into sounds, giving him the distinction of being the world's first officially recognized cyborg.

The theme of the competition, created in partnership with GE, was "Short Films, Big Ideas," inviting filmmakers to submit three-minute films about world-changing innovation. The initiative was launched last year by Cinelan, which helps films get in front of the right audiences through worldwide distribution, earned media and promoting films across multiple platforms, including events and film festivals.
A couple of the Focus Forward finalists highlight people using art, media and design for social good. A Glacier in the Desert by Marco Della Coletta and Zoe D'Amaro, tells the story of a Dutch artist trying to inspire solutions for climate change by working with an engineer to build an ice sculpture in the desert. And then there's Mine Kafon by Callum Cooper, who profiles a designer from Afghanistan who created a low-cost (and visually stunning) solution to landmine clearance.
Some new Focus Forward films that debuted at this year's Sundance also explore media's power to create positive social change. Lucy Walker's The Contenders explains the online puzzle game Fold It, which allows people with no scientific knowledge to solve real-world problems. Steve James' Music Man follows  professor and inventor Ge Wang, who invented an app called Smule that turns any iPhone into a musical instrument. His invention allowed thousands of people all over the world to co-create a musical rendition of  the song "Lean On Me" to pay tribute to the victims of the devastating Japan earthquake and tsunami in 2011. Finally, there is Heloisa Passos' Panmela Castro, which profiles  the president of Nami Network, a feminist organization that promotes women's rights through graffiti art.
Focus Forward is committed to making these educational and inspiring films available to a mass audience. There are plans to distribute the  bite-size documentaries to theaters to play before the start of feature-length movies, and there are also efforts to give the films to schools, to supplement regular curricula.
As Cinelan's Morgan Spurlock explained, the goal was to create content that would be "consumable by an audience that wouldn't ordinarily watch a documentary."
REAL LIFE. REAL NEWS. REAL VOICES.
Help us tell more of the stories that matter from voices that too often remain unheard.