"You're not building a product. You're not building a company. You're building a team. You can have every amazing idea in the world but without top talent around you, you won't achieve any of your goals. Focus on that from day one."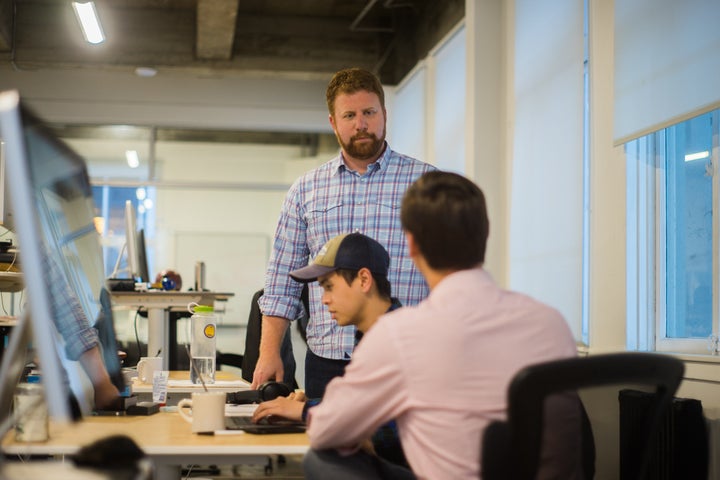 What is your "backstory"?
My background is a bit unique for Silicon Valley in that after going to grad school, I started my career on Wall Street. "MBA" can be a dirty word in the startup world, but I worked in investment banking and Private Equity before leaving for a startup, and that experience was critical when I began both my companies. In 2013, I co-founded one of the first real estate crowdfunding platforms (RealtyShares) and that led to AlphaFlow, which I founded along with Bogdan Cirlig as the first automated real estate investment platform. I've always had a passion for investing, so building companies that give people access to investments they never were able to invest in before has been an incredible experience!
Can you share the funniest or most interesting story that occurred to you in the course of your career?
In 2016, I needed to take the Series 65 – an exam required by regulators to be a financial advisor – for AlphaFlow. I'd studied hard for a few weeks but at the last minute, I wanted a few more days and so rescheduled my test for Monday. I forgot that was Halloween, when I had a costume and office event already set, so I ended up taking the test in a lion costume. The testing center officials were not happy with me but fortunately I passed!
What are 5 things you wish someone had told you when you first started out and why.
You can't do everything yourself. You're not building a product. You're not building a company. You're building a team. You can have every amazing idea in the world but without top talent around you, you won't achieve any of your goals. Focus on that from day one. I burned myself out in my first company trying to do everything. I assumed being a good leader meant being the best employee and leading by example, but that's not always the case. There are incredibly talented people out there. Bring them onto your team and you'll far surpass what you can do on your own!
Only a little money is a good thing. Two things kill startups financially - having too little money and having too much money. Having only a little bit of money forces CEOs to decide on what is important and what's not. What projects to pursue hard and which to quickly abandon. More than anything, it forces you to define exactly what your business is and continually reinforce it. My industry was very hot a few years ago, which led to a number of startups raising enormous amounts of money. Many of them are flailing as only now, when they're starting to run out of money, are they truly narrowing their focus and defining their businesses. I've only raised a bit of VC in my current company, which I think has helped to make our product better than anything I've built before.
Done is better than perfect. Reid Hoffman said it best – "If you're not embarrassed of your product when you first go public, you waited way too long to release. It can be tough to release your product before it's as great as it can be but, particularly in early stage companies, time is critical. Done is so very much better than perfect. I'm physically uncomfortable when I took at screen shots of our first product, but it got us out there and got user feedback, which in the end was gold for us.
Find an outlet outside of work. The job can be overwhelming and a great way to manage the stress that comes with that is having an outlet that has nothing to do with work. For me, that's hiking and camping. Other CEOs I know do everything from flying airplanes to building furniture. You may feel guilty about taking time off, but in the end stepping away will make you a better CEO!
Nobody knows what they're doing. When I started my first company, I assumed everyone knew what they were doing and I was totally unqualified to run a business. It turns out nobody knows what they're doing, but the best people learn quickly and continue to push into areas where they have to either learn fast or fail. Just keep pushing and one day you'll know exactly what you're doing. Or at least, you'll look like it!
Is there a person in the world, or in the US whom you would love to have a private breakfast or lunch with, and why?
Elon Musk would be incredible. He takes on world-shaping ideas and turns them into companies. He has an amazing gift for turning tremendous challenges into magnets that attract some of the world's best talent, which is absolutely necessary for obtaining those goals.
Popular in the Community