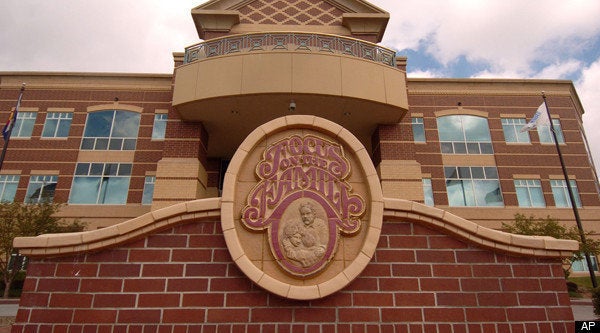 When Focus on the Family's fiery founder, James Dobson, severed ties with the organization in 2010, many expected the conservative flagship to strike a more conciliatory, less political tone.
Some even speculated that the notoriously confrontational Dobson had been pushed out by members of the organization's board of directors, who wanted Focus to be "loved and understood" by the general public.
Indeed, in the wake of Dobson's departure, new President Jim Daly did little to dispel the notion that Focus on the Family was considering a change in tone and strategy. In April, he openly questioned the gains yielded by Dobson's confrontational style. Daly has downplayed the political side of the Focus's operations, even changing the name of the organization's lobbying wing from Focus on the Family Action to CitizenLink in order to establish more of a wall in public perception between political and counseling initiatives.
Focus on the Family's new strategy has largely coincided what has widely been perceived as the rise in importance of fiscal issues--and subjugation of social issues--in American politics.
However, in separate statements over the weekend, Focus on the Family both affirmed its changing tone, and made clear that it still sees social issues as politically important.
During his weekly radio show, Daly said that he was open to working with pro-choice organizations to reduce the frequency of abortions.
Speaking of Focus on the Family's efforts to end abortions, Daly said "[w]e're not going to get to the end game quickly. I think that's obvious after 40 years [since Roe versus Wade], so what do we do right now to save the babies this year that will be lost if we don't sit down and decide how we're going to make it rare."
By contrast, Dobson said in 1995 that he was "committed never again to cast a vote for a politician who would kill one innocent baby," and accused Republican Party leadership of "mov[ing] the party away from its historic moral underpinnings and toward a `mush middle' that stands for nothing."
Don't take Daly's more conciliatory tone to mean that the party is shying away from politics, though. On the contrary, CitizenLink Vice President Tom Minnery said in a Denver Post story on Colorado's role in the 2012 presidential elections that the GOP ignores social issues at its own risk.
"Candidates should not shy away from talking about social issues or the party will not prevail," Minnery said. "How important are social issues? Away from the beltway, social issues are extremely important."
In 2010, Colorado Senate Candidate Ken Buck's perceived conservatism on social issues was widely considered to be a major factor in his loss to incumbent Democrat Michael Bennet.
Indeed, a recent poll from Public Policy Polling showed that roughly 70% of Coloradans support some form on legally recognized domestic partnership for homosexual couples.
The Post article cites numerous Democrats and Republicans who say that the 2012 election will be decided based mostly on fiscal issues.
Nonetheless, Minnery says he'll fight to ensure that social conservatives have a voice in deciding the Republican nominee in 2012. At the annual Conservative Political Action Convention last week, he told Christianity Today, that he sees promise in the fact that polls show a majority of Tea Partiers--an influential constituency of the Republican Party--say they're pro-life.
Minnery stressed to Christianity Today the importance of having a Republican nominee who could unite social and fiscal conservatives, pointing to a line from Congresswoman Michelle Bachman's speech at the Conference. "We cannot shun each other for 2012," she said.
Popular in the Community