Health, mental or physical, is a fundamental human right. It is influenced by biology but also by social and cultural norms, which have historically discriminated against women, making them more vulnerable. Of the new United Nations' Sustainable Development Goals (SDGs), the third and fifth goals most closely align with ensuring health as a basic human right. SDG 3 ensures healthy lives and promotes well-being for all at all ages, while SDG 5 targets gender equality and empowerment of all women and girls. In the Global South, cities and organizations need to align their strategies with the SDGs to coordinate their efforts in promoting women's health. In Ho Chi Minh City (HCMC), Vietnam, Bangalore, India and Dhaka, Bangladesh, non-governmental organizations have developed innovative practices to improve women's health using technology, peer training and strategy sharing.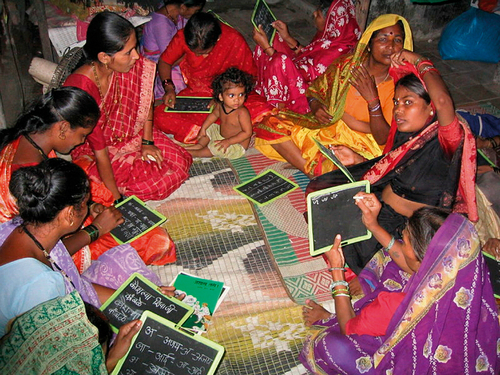 Women's health information in India, especially related to family planning and reproduction, is often unreliable, and can even be a completely taboo topic in some communities. Many women end up with unqualified "quacks," who perpetuate myths related to menstruation, pregnancy and other women's health issues. Bangalore-based mDhil, an online medical resource center, has developed videos and mobile campaigns to bring important health information, especially targeting women, to users in the city and beyond. In order to make the information accessible to a variety of patients across socio-economic barriers, mDhil's materials are available in multiple Indian languages. Videos cover a range of topics, from health and wellness to food and ideas for healthier lives. Empowering women to make positive decisions about their own health comes with education and awareness, and technology has proven to fill that gap. mDhil's videos and mobile apps privately connect patients with much-needed medical information and provide a platform for interacting with that information. Its videos reach over 2.5 million people every month and have already reached 40 million viewers since its inception. Bangalore's experience provides an important input on the strategies to ensure awareness and to guarantee that women get the information they need to be healthier.
The ready-made garment industry in Bangladesh is the country's largest employer of women from low-income backgrounds. Unfortunately, the health and safety of these workers in the factories is often neglected. The HERHealth project addresses this deficit by using training and peer education. Trainers from HERproject start by educating a handful of workers, called peer educators, who later disseminate their learning to other female workers. Common diseases addressed include anemia and reproductive tract infections, while areas of education include maternal health, menstruation and personal hygiene. The training not only promotes better health for the women themselves but also for their families and communities, resulting in decreasing rates of diseases like cholera. The impact of this project over time is tracked by baseline and endline surveys conducted by HERproject. Thus far, the project has shown an impressive gain of knowledge among the women. Many factory managers are now looking for a similar project for male workers. The benefits of this project are not limited to better health for the female workers and their families, but can also have a positive impact on company dividends. This is because workers are able to produce better quality work and are less likely to miss working days due to injury or sickness.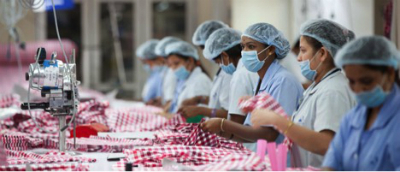 In HCMC, after loosing his wife, Trinh Tuan was determined to find a way to breastfeed his newborn child. After months of going door-to-door begging for breast milk, the single father decided to create the first Human Milk for Human Babies Bank in Vietnam for mothers to share their extra milk. The idea is simple: first, each mother uses her fridge to store her extra milk to use at times when she cannot breastfeed. She can also share the milk with mothers she knows who do not have enough milk for their babies. Trinh Tuan and his team facilitate the process by expanding the network using social networks, and by lengthening the storing time. Moving one step further, Tuan added an educational component. In August 2014, he started the Journey of Breastmilk, organizing offline activities throughout Vietnam, such as sharing maternal and childcare knowledge, disseminating UNICEF's materials on breastmilk, and advocating for the use of exclusive breastfeeding. Finally, Trinh Tuan created the award-winning app BabyMe, a tool for mothers-to-be, mothers, fathers, and whoever might be taking care of babies during the first 1000 days - from the start of pregnancy to the baby's second birthday.
Check out more of the discussion on aligning local anti-poverty efforts with the SDGs on URB.im and contribute to the debate.
Photo credits: Community Eye Health and HERproject
Calling all HuffPost superfans!
Sign up for membership to become a founding member and help shape HuffPost's next chapter