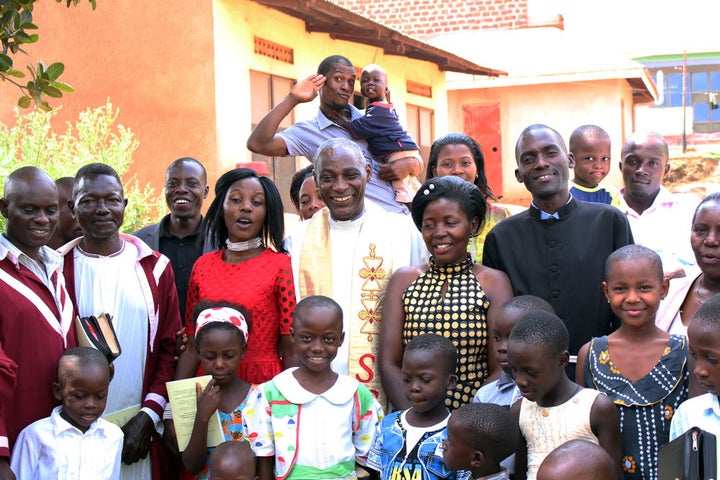 Many unsung heroes in international organizations contend daily with problems whose global and human impact is all too often distilled into mind-numbing statistics. Dr. Luiz Loures, a Brazilian physician who works in the United Nations AIDS program (UNAIDS), is one of them. His career has focused on the HIV and AIDS pandemic, starting when he practiced medicine in Brazil in the epidemic's early days, now as a UN civil servant in Geneva. Lessons he draws from his experience are well worth taking to heart.
In a conversation at the Ahimsa international forum in June in France, Dr. Loures spoke passionately about two topics: inclusion, and religious institutions as major partners.
Today, society's most vulnerable citizens are at the center, as the epidemic has become more and more selective. The incidence of HIV is increasing among specific groups, starting with young women and populations that are vulnerable because of sexual orientation, or geography, or because they are migrating, or because they are prisoners.
We face, Dr. Loures emphasizes, a paradox: of hope and progress and darker realities that demand new ways of thinking and acting. Those realities involve an almost Medieval situation: for it is ancient fears, a reversion to gut behaviors, religious and other intolerance, gender bias, and economic thinking that keep poverty alive and stand in the path to ending the AIDS epidemic: "If we don't break down these barriers, we are stuck", he argues. Discrimination and inequities stymie progress.
The history of the HIV AIDS epidemic itself offers lessons and hope. Amidst the fear and unbearable suffering of the epidemic's early years, a unique combination of leadership and policies pushed towards what Dr. Loures sees as the key to solutions: inclusion. Against habits and odds, people affected by HIV forced themselves to the center. They fought the tendency to ignore or shun them. From the very beginning, sometimes in very remote areas, before the cause of AIDS was identified and long before treatment was available, solidarity colored the response, in the support of families, communities, and the people themselves. While public health providers felt helpless and afraid, the sense of solidarity crossed boundaries and forced changes in the way the global community acted. What resulted is unique in public health history.
This response, this lived history, gives real meaning to the term inclusion. It shows how far it is connected to the intertwined complex that includes fear, stigma, discrimination, xenophobia, and racism. The inclusion lesson of the HIV and AIDS pandemic is that these forces as much as science must and can be addressed.
Dr. Loures' second lesson is the complex and myriad ways in which religious institutions were part of this process. Thus they must be fully part of today's response. That too poses complex, often paradoxical challenges. For in the epidemic's early years (and still today) religious fears and exclusion fueled the spread of disease, even as faith communities' closeness to the most vulnerable, deep-seated caring and compassion, and capacity to respond opened doors to deep pragmatic and spiritual change. The roles that religious institutions play need to be judged by observation and experience, not ideology. Religious institutions offer a closeness to communities and access to the most vulnerable that have few parallels. They have a capacity to communicate, and thus to address issues of stigma and discrimination. The difficult and sensitive topics we know all too well need to be broached and discussed. And we need better knowledge and appreciation of what faith inspired organizations actually do and deliver.
A religious leader who exemplifies the intertwined messages of inclusion and faith is Canon Gideon Byamugisha (pictured), a founder of INERELA+ (an international network of religious people affected by HIV and AIDS). An Anglican priest living with AIDS, his honesty, compassion, and humanity inspire many to rethink preconceptions and to act on what is best seen as their true faith.
People like Dr. Loures rarely escape the reality of a world that becomes more and more difficult and complex. The future is ever more unpredictable and problems like conflict, poverty, and disease can no longer be compartmentalized. Priorities seem to multiply faster than we can think them through.
That demands that we be flexible and have a clear eye to what is happening. Never should we forget the fundamental challenge: people must be the center. That should be the reference point for finance and partnerships. As Dr. Loures notes, "If we don't deal with inequities, bringing people to the center of society, if we don't deal with those who are left behind, there is no development. But if we can break the barriers of exclusion, it will take us far."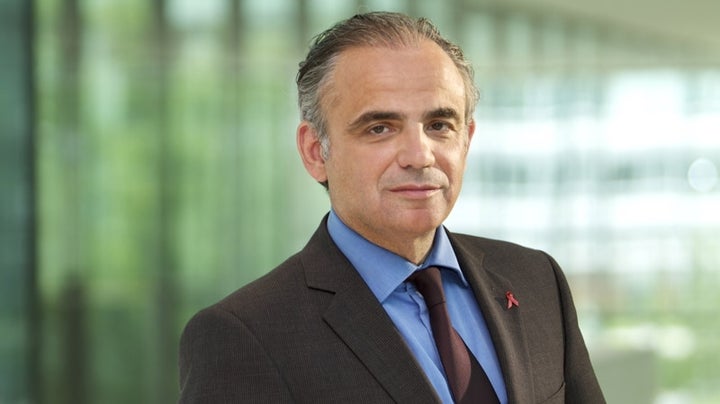 Related
Popular in the Community