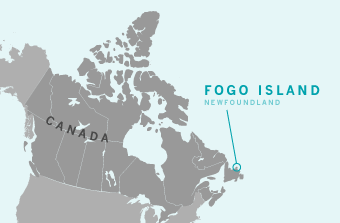 Reporting by Lloyd I. Sederer, MD
Some time ago, dear and generous friends invited my wife and me for a 3-day weekend trip, transported in their 10 passenger, twin engine, turbo prop King Air plane. They told us our destination for this end-of-July trip would be Fogo Island, Newfoundland. Wasn't that far away, I asked? Yes, about a 1000 miles from the New York area. We said yes.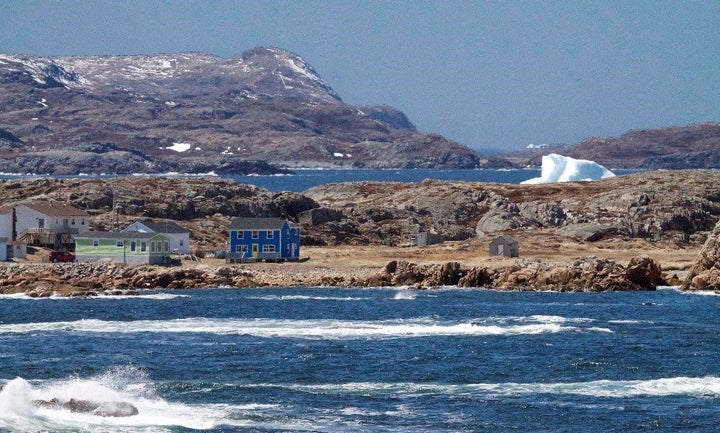 Fogo Island is off the east coast of Newfoundland. For fans of the terrific, Tony winning play, Come From Away, it is 70 miles by air (or ferry) from Gander. It is far. But let me say, if you ever get invited to Fogo Island, do not hesitate. Just say yes.
The island, stationed in the Atlantic, is 12 by 19 miles with ice floes from as far as Greenland that last into the early summer. There are 2300 residents today, down from 6000, 50 years ago. It was settled about 300 years ago, principally by Irish Catholics and British Anglicans. Fogo Island's natural, raw beauty will leave you with "à bout de souffle" (breathless) but what truly captured my heart, and that of the small group of friends we went with, was the rebirth of the island community.
It had been a fishing community, with no electricity or currency until the 1970s. Families with lots of children fished an abundant ocean for principally cod as well as crab and other cold water creatures. The sea had sustained them for centuries, until 1968. They were small boat, near island fishermen. Then came the industrialization of fishing. The cod population was depleted over time, for more than a hundred miles off the coast. The Canadian government had to ban commercial cod fishing. The young and any who could left the island. Unemployment skyrocketed, to 80%; about everyone was on welfare. There was talk of the government resettling islanders – not a good fit for a lasting culture of independence and dignity. The island communities (there are 10 small villages) labored on through the dark years of the 70s until about the new millennium.
Now the island is prospering. You can feel the life, the energy, the pride. Everyone there has a story, and it is a good one too. What happened?
Zita Cobb and her family happened.
Zita Cobb, now 59, grew up the only girl in a family of seven children on Fogo Island. She was a good student and her oldest brother, Alan, helped her apply to college and a scholarship on the mainland. She became a very successful businesswoman in fiber optics and her company first went public and then was acquired in the late 90s. She no longer needed to earn a living, and she set off to wander the world for five years, in a 46-foot sailboat. Then, as I inferred in a dinner conversation with her at the Fogo Island Inn, where she is the "innkeeper", she felt she needed direction. And direction meant returning to Fogo Island. With two brothers, Alan and Tony, she set up a foundation and began to assist the island and its people in their return to a vibrant life.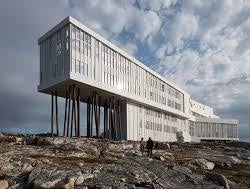 They built stunning buildings for artists in residence, and bought up abandoned homes to house them - as well as a variety of trades and craftspeople. They built the Inn, a 29 room starkly gorgeous hotel, with an auditorium fit for any Manhattan screening center. The people of the island were woodworkers: they built their boats, their homes, their dock buildings and their furniture. The furniture had a Scandinavian feel, clean lines, masterful carpentry. That led to a furniture business, which now cannot meet demand from around the world. The Foundation is renovating performance space for concerts and plays, and will keep growing its visiting and permanent artistic community. And so on, and so on.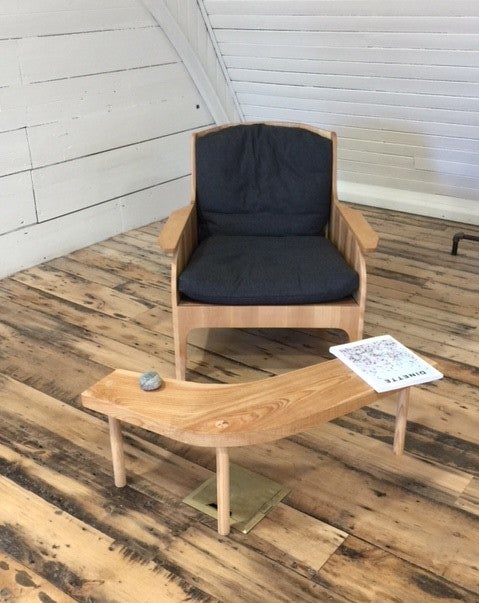 Fogo Island Woodworking Studio
Zita is proud of her island, and its renaissance. She is its unofficial ambassador, and hard hit communities in other countries have invited her counsel. Yet, she is a modest person, likes to laugh, and confident - but not taken with herself but rather with the essence of the island's people and their remarkable grit and recovery.
At one point, I asked Zita whether the rebirth we witnessed on Fogo could happen elsewhere? After all, with all due credit, her family did bring resources and the island had good "bones": strong families, a sense of community, 300 years of surviving among the harsh elements, and an exceptional work ethic. Could this rebirth occur in communities of multigenerational poverty, trauma, and incarceration of large numbers of its men, like we see today in some devastated communities in the US? She thought for a moment and said, she thought yes - if there was a memory, a history, of having once been a proud and functioning community. That spirit could be rekindled. But if that never happened, as with some communities who were enslaved and suffered enduring subjugation, she seemed to doubt that the fire could be lit.
Boats still bob in the Fogo harbor, and some fishing is still going on. This tradition is not likely to fade. But beyond the sea and its life-giving sources has emerged a force where islanders are finding new lives when industrialization destroyed what they had. The resonance to the United States, and its hurting middle class laborers and trades people, jumps right out.
I look forward to returning to the island. I imagine I am still fishing its shallow waters.
…………….........................
Dr. Lloyd Sederer is a psychiatrist and public health doctor. The opinions offered here are entirely his own.
His latest books are Improving Mental Health: Four Secrets in Plain Sight (2017) and Controversies in Mental Health and the Addictions (2017). His next book, The Addiction Solution: Fixing America's Drug Crisis, will be published by Scribner (Simon & Schuster) in the spring of 2018.
Related