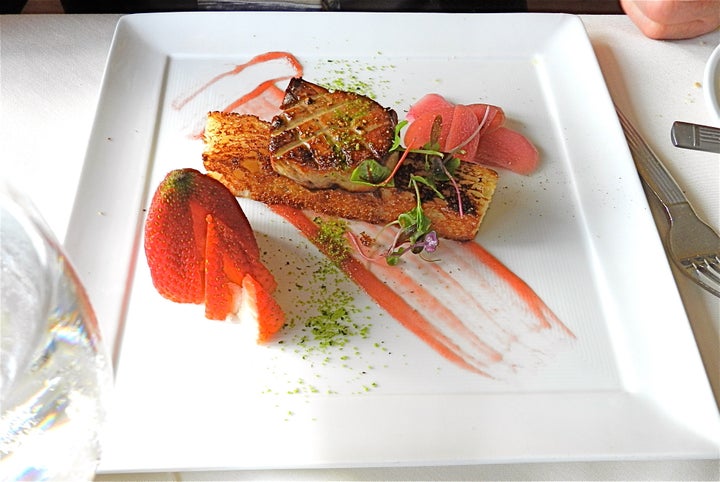 Plaintiffs in the suit, filed Monday, include Hudson Valley Foie Gras, Association des Éleveurs de Canards et d'Oies du Québec (a nonprofit group that represents farmers and distributors) and Los Angeles' Hot's Restaurant Group Inc.
The move is in keeping with widespread dissent over the ban. Eater tells us that San Clemente restaurant Cafe Mimosa was serving a six-course "Foie You!" menu for $150 three days into the ban. "They can lock me up if they want ... I don't mind," owner Antoine Price told the OC Register.
Still, intrepid Los Angeles foie-seeker Jason Kessler at Food Republic went out in search of it post-ban, and came up empty-handed:
This could be because it's the very first day of the ban and nobody knows how lenient the foie police are going to be. It could also just be that there was such a run on foie before the ban went into effect, that even those stores that plan on selling the beautiful meat butter are merely out of stock.
Related