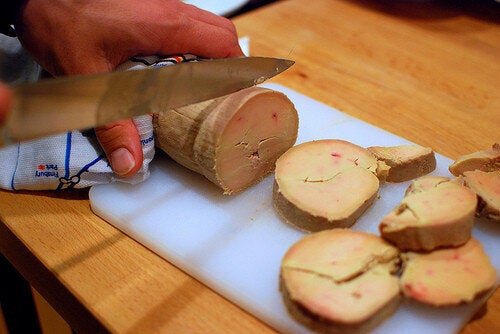 The foie gras debate has gone on seemingly forever; at least long enough for a 368-page book about the controversy. The manifestations are many, but essentially the core of most foie gras wars stem from the fact that animal rights groups believe that the process of feeding ducks with a funnel inserted in the duck's esophagus is cruel. Proponents of the delicacy argue that ducks do not have a gag reflex and therefore feel no pain from the force feeding.
Chef Linton Hopkins of popular Atlanta restaurants Holeman and Finch and Restaurant Eugene recently scribed a passionate case for why he chooses to keep foie gras on the menu. Hopkins, whose restaurants have been targets of protests from the Animal Protection and Rescue League, explains that he is deeply committed to sourcing cruelty-free products and has gone through extensive research to ensure that the foie gras he procures is from humanely-treated ducks. Even though Hopkins met with representatives from the APRL to explain his point of view, Hopkins' restaurants remain victims of picketers holding signs with images from industrial farms -- sources Hopkins asserts he never uses.
In Brooklyn, Do or Dine restaurant offers foie gras donuts on the menu, a dish that prompted an online petition that has garnered over 1,000 signatures. The petition was started by a woman in Maine.
Duck liver, apparently, is quite the political issue.
Related