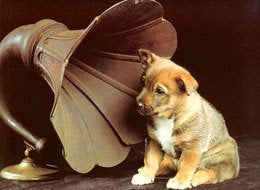 Always pushing herself creatively, Dar Williams has expanded her vision, both musically and artistically, through her new album, Promised Land. On this release, she reveals each song's origins, supplies lyrics, and provides written commentaries for choice tracks. The CD is packaged elegantly in a double-pocketed, eco-friendly digipak, whose generous 28-page booklet showcases more than her own works. It doubles as a gallery for artists such as Simon Draper, Aidan Draper, Val Clark, Stephen Robinson, Grey Zeien, Christopher Albert, Richard Bruce, Matthew Kinney, Marnie Hillsley, and Kathy Feighery, who all hail from towns along New York's Hudson River. Their sensuous paintings embrace each of the twelve superb songs that chronicle Williams' journey to/through her Promised Land, an album whose music, lyrics, vocals, and musicianship (including guitar work by Marshall Crenshaw/Greg Leisz, and background vocals by Suzanne Vega) make this adventure her career's pinnacle. That's not an easy feat considering her earlier albums featured such perfections as "When I Was A Boy," "February," "Spring Street," "If I Wrote You," and "Are You Out There" -- all songs that emphasize deep truths over easy shallowness. To that point, Williams' latest undertaking has a sweet bluntness, splashing onto tracks such as "The Easy Way," where she calls out hucksters' "power huddles" and what's behind sleazy lines like, "Trust me, baby, I'm the one you need."
"Buzzer" is the album's most complex and surreal recording. It is an edgy piece crafted around her character's life choices and their results -- cue the line "spiraling into a driveway in the maze of old prefabs." She's in a space where $4.29 at her local restaurant gets her almost anything she wants to eat, cheaper than what she can make for herself. Maddening, mundane rituals such as nail painting, dog walking, bill paying, etc., are diffused when she hits "the buzzer," something emotionally akin to reluctantly electro-shocking a guy in some nutty graduate school experiment or slapping a game show prompt. "It's Alright" addresses transformation, and as Promised Land's uplifting and powerful first track, it rolls out an emotional undercurrent that sweeps beneath each song until it arrives at the shores of "Summerday" where Williams declares, "...we are pilgrims in a land between religions." And with a hint of spiritual awareness, "Book Of Love" coolly sums up a life of fondness, regret, and every part Williams has played within its pages. Though it is tempting to compare Promised Land to Joni Mitchell's Hejira, Williams' work chooses journey over dramatic introspection. But it might be her Diamonds And Rust because, much like Joan Baez's career zenith, it is Williams' "mature" album. Promised Land confidently speaks to her audience as it addresses complicated themes, it lightly advocates without preaching, and frankly, it's her most "commercial"-sounding outing yet. (FYI -- each new Dar Williams album sells over 100,000 copies.) As one of the songs from her early career suggests (and one that Baez covered), she truly is aging well.
Then there's that place where less is acres more. It's a place where pseudo-sampled drum loops and acoustic guitars frolic in harmony, where songs wiseassedly end with the singer mugging-out a few extraneous notes, and where one can tell the naked truth with barely any reprises...uh, reprisals. That's the landscape of Benjamin Taylor's The Legend Of Kung Folk Part 1 (The Killing Bite), the alt-folk rebirth of he who once was merely Ben Taylor, son of James Taylor and Carly Simon. The album is not high brow in any way, it just wants to have its "Wicked Way" with us, this particular track being the most honest pitch for sex that most people will never be respected enough to hear. It's ridiculously clever, presenting a shopping list of unnecessary deeds that, when you get right down to it, no one should ever have to employ to get some nasty. In addition to a-wantin' wonton sex, Benjamin also craves "Something For Nothing," telling this "pretty birdie," "I'm breakin' my neck just to earn your respect, I want something for nothing from you." He also wants her to know, "I've been wasting my song as you play me along," so Daryl Hall, look out, we've got another "Maneater" out there.
Taylor's solo songwriting as well as his co-writes with David Saw hardly waste a syllable, nor do his vocals that include intermittent grunts and ad-libs (and sound a wee bit like fokster, Bill Mumy). Songs such as "Space" (with background vocals by his sister, Sally Taylor) or "Dangerous Girl" (probably who the protagonist of "Wicked Way" left the bar with) choose feel over function, as did, comparatively-speaking, John Mayer's "Gravity" and "Come Back To Bed." What all of these songs have in common is they get the sexy. In fact, one could say Taylor's whole project is as freakin' flirty as it is imaginative, like in its Tears For Fears-esque cover that sports a spiritual master, a disciple (possibly two), three aliens, a ceremonial mask, two dragons, an elephant, two butterflies, a dojo or temple (can't really tell) and a string of miniature disco balls. Throw-in Jamie Cullum's understated piano on the Kungster's teesniest of nods to his Taylor/Simon heritage, "After It's Over," and you've got your cherry on top of one sweet album. Kung Folk kicks such ass (all 36 minutes of it) that by its last notes, you might find yourself reiterating John Forte's line from Taylor's only cover song here, "Wilderness": "Why do all the good things tend to leave so fast?"
Speaking of cover songs, let's check-in on his dad James' pitch-perfect album titled --ready? -- Covers. This Gorilla (if you get my drift) is masterfully done, and extra points go to the senior Taylor for having recorded it in a "converted barn in Western Massachusetts." What failed to gel on the album One Man Dog, the result of his '70s approach to home recordings, was not invited to this party. Invitations did go out to first-call guitarist Michael Landau, ultra-drummer Steve Gadd, Muscle Shoals' bass pluckin' graduate Jimmy Johnson, and the multi-taskingest horn-player in the biz, Lou Marini. Arnold McCuller, David Lasley and Kate Markowitz also dropped by, bringing with them the smoothest ooohs and ahs they could cook-up.
This collection sounds like the most studio fun Taylor's had since 1979's Flag...no, make that 1981's Dad Loves His Work. Though Taylor's originals can be life-changing, the same can be said about some of his takes on others' material. Covers' best moments evoke the playfulness of Gorilla's "How Sweet It Is (To Be Loved By You)" and the personal touch of JT's "Handy Man," and they raise some interesting questions: How come instead of being a horrible misstep, this version of "Wichita Lineman," Jimmy Webb's hit with Glen Campbell, sounds like a Taylor classic? Who knew that Leonard Cohen's "Suzanne" might as well be the Suzanne of Taylor's "Fire And Rain"? After everyone on the planet with a microphone has recorded and released their own versions of Barry Mann's anthem, "On Broadway," how is it possible that Taylor introduced yet another remarkable interpretation? And most importantly, where was Livingston during all of this?
Taylor immerses himself into the material so naturally that his soulful take on Smokey Robinson's/The Temptations' "It's Raining" and Keith Urban's/The Dixie Chicks' "Some Days You Gotta Dance" makes you wonder why he never recorded an album of strictly r&b. But then, his haunting recording of John Anderson's "Seminole Wind" is so convincing, it leaves you wondering why JT never did a full-on country record. Ah, choices, choices. My vote goes for a new album of originals that grab some of Covers' magic. Guess we'll have to wait for Taylor's next outing to see what he's really thinking, though this time out, we know what he's really feeling.
That brings us to Mark Erelli, and there's no question as to what he's thinking or feeling. His beautiful new thematic album, Delivered, is an important release, a song-cycle from the perspective of those most ensnared by the unfortunate events of a darkening world. Sure, that sounds heavy or depressing, but so what. Erelli articulates his topics so well and his characters are so engrossing that its worth the emotional investment. This soul-stirring endeavor follows his excellent political coming-of-age effort, Hope And Other Casualties, whose call to arms, "Here & Now," should be adopted by the Obama camp immediately. Delivered kicks-off with "Hope Dies Last," a song in which Erelli, his girlfriend and their "alarm" on New Year's Day realize that despite the holiday's promise of a clean slate, "nothing much has changed here." In these first six minutes, he lists suicide bombers, endangered coal miners, a phony preacher's playing the fear card by prophesying the Mississippi river's next ravaging of New Orleans, scandalous politicians suddenly appearing on the scene, illegal wiretapping, and a president who views his citizenry as the enemy. He's right. Nothing much has changed here.
Delivered also features a spirited road trip whose mission is to heal a damaged relationship ("Baltimore"), a self-reassurance of God's existence ("Not Alone"), a story of rendition ("Shadowland") and "Volunteers" which will rip your heart out. It starts out innocently, recalling how some stiff who, as a child, played with toy soldiers in his backyard, then years later, signed-up with the National Guard that paid for his college education. Oh yeah, that was all pre-9/11, but the tale continues. Of course, the story must shift into the horrors of war, though this narrative calmly unfolds through Erelli's matter-of-fact, occasionally punctuated delivery. Refreshingly, he has the guardsman maintain a level of neutrality, the song's last lines singing, "If you find I've fallen after all this smoke has cleared, let the record show I volunteered." And in "Man Of The Family," a father speaks to his son from the grave, instructing him to not let the rest of the clan see him cry, and how he will have to "muddle through somehow" as he takes on his late father's responsibilities. This is powerful stuff, and it's a shame that over the six or so albums Mark Erelli has created, he hasn't grown into a more popular artist. But we all know about marketing challenges and how difficult it is these days to cut through the cacophony of TMZ-style stories our mainstream media prefers. As Erelli points out, nothing much has changed here. But as he also reminds us by that song's title, "Hope Dies Last."