These days, the #followmeto vacation pic trend is ubiquitous on Instagram. The trend took off in 2013, when photographer Murad Osmann began posting images of his girlfriend-turned wife Natalia Zakharova holding his hand in breathtaking locations all around the world. Here's one of them in Jordan:
Now, a ton of couples do it:
The photos look effortlessly beautiful but as two best friends from Montreal are proving in a viral Instagram post, a lot of hard work goes into staging one.
In the next photo, the perspective is flipped and we see Tihan's bestie Elisabeth Rioux, also 19, really struggling to get that perfect, Instagram-worthy shot: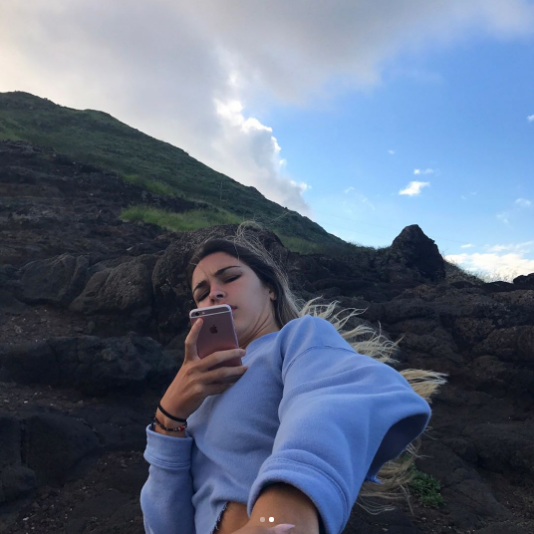 If that's not the ultimate look of concentration, we don't know what is.
Since sharing the hilarious comparison pics two weeks ago, Tihan's post has received over 183,000 "likes." In an interview with The Huffington Post, the 19-year-old model said the pics were taken all in good fun on a recent vacation in Hawaii.
"When Elisabeth was taking the pics, all I could see was her bending in crazy angles to get the perfect shot," she said. "It was so great, I needed to snap it. It shows what nobody sees on Instagram in all these stunning shots!"
Yep, clearly, behind every great Instagram is a friend or S.O. willing to contort, squat and bend to make it happen.