Various elements of the Rod Blagojevich arrest today are unavoidably humorous -- whether it is his completely cynical approach to politics, the idea that he was even considering a possible run for President in 2016, his wife's disdain for the Chicago Cubs, or the fact that he and his aides contemplated shaking down Warren Buffett for cash (allegedly, of course).
In fact, when authorities rang Blagojevich this morning to let him know that they were coming to arrest him, he responded: "Is this a joke?"
There was an almost cartoonish-aspect to the corruption exhibited by the Illinois Governor. And now, that buffoonery has rubbed off on all aspects surrounding the case. On eBay, a poster from Illinois has put up a listing for the United States Senate Seat, a nod to the auction that Blagojevich was apparently hoping to host from within the confines of his own office.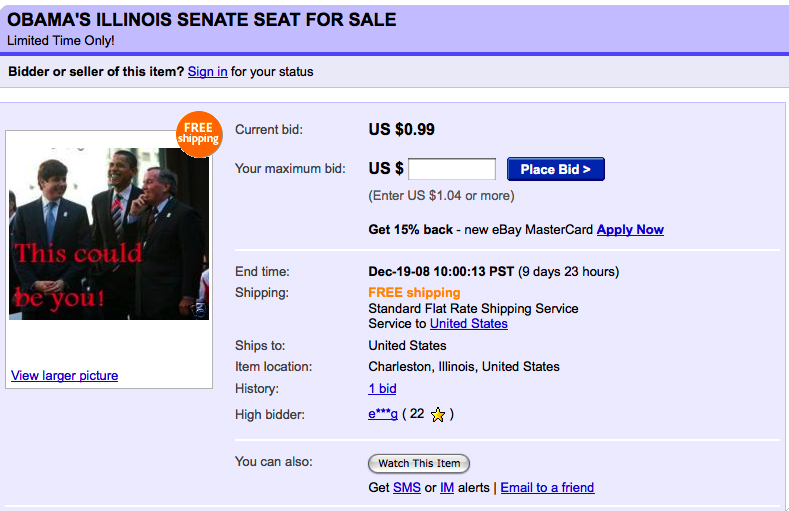 The current bid is a mere $0.99 cents. And the end time for the bid is December 19, 2008.
Popular in the Community