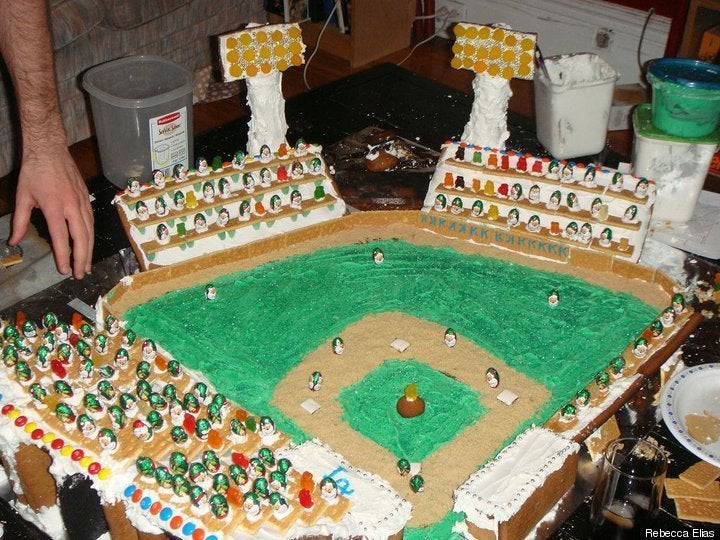 Several years ago, when I was writing a new novel, Alice McDermott gave me that advice. In essence, don't be so concerned about explaining every plot point and character nuance. Go where the heat is. Follow the fun.
With baseball's Opening Day upon us, perhaps that's the best way to begin a new season. For nothing can turn around a team's fortunes faster than a pitcher who can really bring it, throw the ball 100 miles per hour or better. How several contenders employ a promising fireballer could make all the difference again this time around.

Nobody knows what speed can do better than Detroit manager Jim Leyland. In 2006, his Tigers reached the World Series thanks in large part to fastballers Justin Verlander and Joel Zumaya. As the new season begins, the latter will remain in Florida, on the disabled list, due to lingering soreness in his surgically repaired right elbow.

"He's feeling better," Leyland explained, "but walking around and bending your elbow is different from feeling better when he's throwing 98 miles per hour."

Detroit has others issues, but a healthy Zumaya, somebody who can rain down lightning bolts, would help the Tigers distance themselves from the pack in the American League Central.

Down in Texas, Hall of Fame fireballer Nolan Ryan has a tough call to make. In my book, High Heat: The Secret History of the Fastball and the Improbable Search for the Fastest Pitcher of All Time, I rated "The Express" as the best.
Narrowly ahead of Bob Feller, Steve Dalkowski, Sandy Koufax and Goose Gossage.

Last season, Ryan sent a memo throughout the Rangers' organization that pitch counts would no longer be employed. It stunned a sport where every last thing is tabulated and often used as evidence for blame and dismissals.

But Ryan and pitching coach, Mike Maddox, have major issue to sort out heading into the new season. Right-hander Neftali Feliz, who can throw as hard as anybody in today's game, excelled as the team's closer last year. Now he wants to join the rotation as a starter.

Within baseball, a top-of-the-rotation pitcher is often considered more valuable than a good closer. Yet Feliz saved 40 games last year as Ryan's Rangers made it to the World Series for the first time. Feliz is only 22 and his repertoire of pitches remains limited after that impressive fastball. How Ryan & Co. sort this out could determine if Texas ultimately returns to the Fall Classic.

Where to best deploy speed is also the dilemma in Cincinnati. The Reds made the playoffs for the first time in 14 years last season. Whether they return could hinge upon whether Cuban fireballer Aroldis Chapman, whose license plate reads 105, a salute to his best radar gun reading, better serves the ballclub in the rotation or coming out of the bullpen.
In Tampa Bay, no pitcher has been more closely watched than left-hander David Price.
As a small-market team, with little margin for error, the Rays felt they had no choice but to bring their bonus baby along slowly. But the wraps began to come off last year and Price finished second in the American League Cy Young balloting. Sky's the limit now as he will be the team's Opening Day starter and the Rays need another outstanding year from Price to hang with the Boston Red Sox and New York Yankees in the American League East.
Baseball has changed a lot over the years. Some argue that such legends as Babe Ruth would have a hard time starring in today's game. But the ability to throw a baseball really, really hard remains one of the game's major attractions. Going back to the days of Walter Johnson and "Smoky" Joe Wood on through to Sandy Koufax and Bob Gibson and now to Tim Lincecum and Aroldis Chapman, the fastball is one of the game's most important elements. Even somebody who doesn't know a sacrifice bunt from a hit and run soon recognizes the wonder of a pitcher who can really bring it.
So not sure how to really get into the new baseball season? Why not seek out the heat? Follow the fun of the fireballers.
Tim Wendel is the author of eight books, including "High Heat," "Red Rain" and "Castro's Curveball." He teaches writing at Johns Hopkins University.



REAL LIFE. REAL NEWS. REAL VOICES.
Help us tell more of the stories that matter from voices that too often remain unheard.