The University of Aberdeen has pledged to conduct an audit of its clinical trial records after an investigation revealed that the results of its medical research often remain inaccessible to doctors and patients.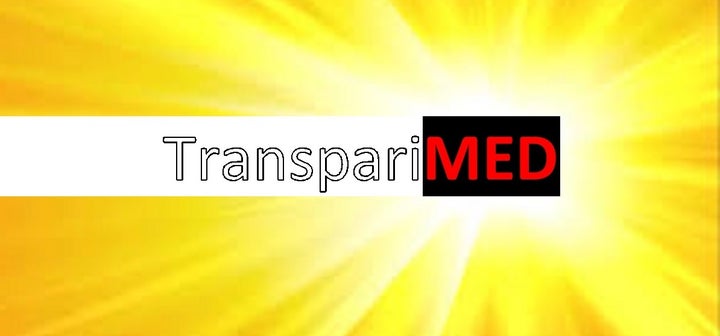 The investigation by TranspariMED, a Bristol-based initiative advocating for more transparency in medical research, shows that at least 20 clinical trials conducted at the university have not preregistered or fully reported results, in breach of national and global standards governing medical research ethics.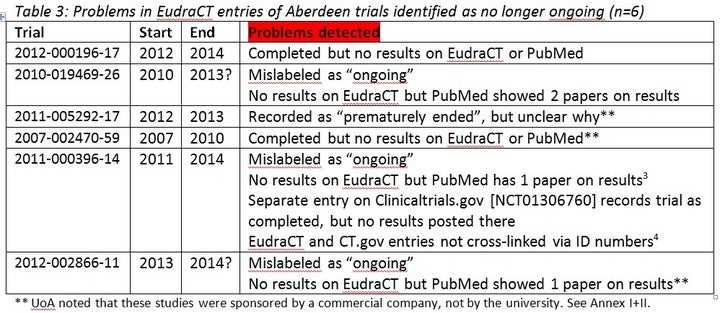 Euan Wemyss, Communications Officer at the School of Medicine, Medical Sciences & Nutrition at the University of Aberdeen, said:
"The University of Aberdeen is committed to ensuring transparency in research, avoiding selective publication, and making results readily available to the public. This audit report has helped highlight areas where improvements can be made. We plan to carry out an audit of the of the (known) registry entries and to review our oversight processes."
Aberdeen is thought to be the first university worldwide to commit to conducting an audit of this kind, and its move will be welcomed by research funders, transparency campaigners, doctors and patients.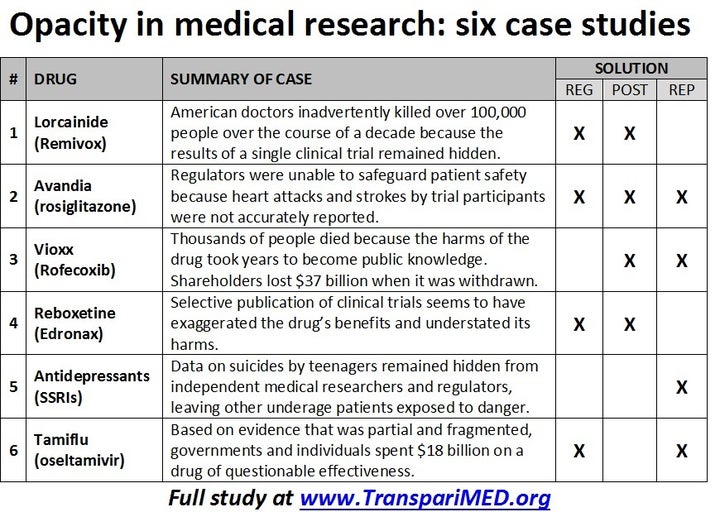 Last week's pledge by the University of Aberdeen will add further momentum to current moves to strengthen the foundations of evidence-based medicine and improving the quality of meta-analyses and systematic reviews.
In recent years, clinical trial registries have been set up to enable doctors and patients to see what research is currently being conducted, and what different research teams have found. For example, cancer patients can use registries to search for possible treatments for their illness. While no patients treated at the university were harmed, the existing gaps mean that doctors, patients and researchers outside the university cannot fully benefit from medical discoveries made in Aberdeen.
The methodology of the investigation, termed a "rapid external audit", is publicly available and can be replicated by medical transparency campaigners worldwide to encourage research funders, universities and non-profits to preregister their trials and fully report their results in a timely fashion.

Full disclosure: The author of this blog is the founder of TranspariMED.