The year was 1964.
My idols, Wilt Chamberlain and Oscar Robertson, squared off in the first-ever televised NBA All Star Game at Boston Gardens. I was inspired to shoot hoops, practice fakes and dribble hour upon hour, determined to follow in those giant footsteps and become a star on my high school basketball team.

"Follow your dreams. You can do it," encouraged Mom. "Greatness takes sacrifice," said Dad.
No kid could have tried harder. Bloody toes. Aching knees. Raw palms. All the hard work paid off... I made the team. But I was wrong about the dream. That basketball season was a terrible experience.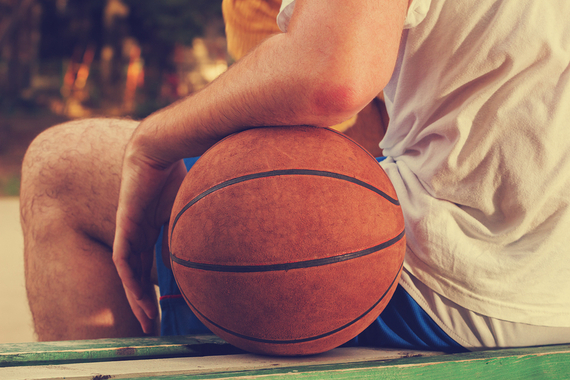 I rode the bench all season. I never "started" a game. I rarely even played. No matter how hard I practiced, I didn't have the height, hand size, dexterity or speed to be more than a mediocre player. I learned an important thing. Trying to be what I couldn't was misery.
My basketball experience caused me to think that maybe we should put our passions through a "dream-check" before we rush down a whimsical path. Perhaps the romantic notion that we should follow our passion is backward, that it's wiser to let our passion follow our reality.
Remember the Alec Baldwin/Anthony Hopkins movie, The Edge? One of the great lines is, "Never feel sorry for a man who owns a plane." I've never forgotten it. The translation for me was to focus my energy where I was most likely to be a success. I was confident my passion would enjoy traveling with me aboard my own jet.
So, to keep me from acting too hastily when my passion roared, I developed a 4-Step Dream Check:
1. Evaluate my propensity (talent) to reach the level of success I need to be happy.

2. Consider the probability that I will reach that level. For example, it's well known that gifted actors and musicians often wait tables because those are fickle businesses, requiring breaks and connections in addition to talent.
3. Assess the practicality of what my life will be if I achieve the result I desire. If I aspire to politics, will I be okay living in a fish bowl? If I want to teach school, will I be okay living on a modest budget?

4. Ask myself if propensity, probability and practicality take me where I want to go, will I become passionate about what I do? I've found it's usually true. When I'm really good at something, I learn to love it.
So when choosing your best path, here's a nutshell version of my 4-Step Dream Check:

* Do I have the ability?
* What are my odds?
* Is it the life I want?
* Will passion follow?

Oh, and don't forget:
You can't palm big balls with small hands.
So to that end: Is there a Maverick in you?
REAL LIFE. REAL NEWS. REAL VOICES.
Help us tell more of the stories that matter from voices that too often remain unheard.