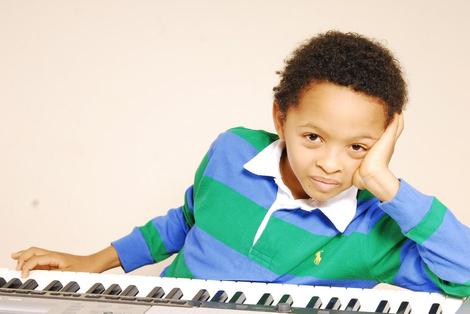 Luca Berardi is 12. He has released 3 songs, one of which he performed at the United Nations Headquarters in New York in 2014. Luca is also founder of an organization called YARH which stands for, Young Animal Rescue Heroes through which he advocates for wildlife and environmental conservation.
Luca joins me from Nairobi, and we discussed among other things, his plans for music, the support he receives from his Mom and Dad (who are Kenyan and Italian respectively), and his plans for teenagehood as he clocks 13 next year.
Holidays & School-Life Balance
Luca: Yes, I closed school, and so far I am having fun and enjoying my holiday as well as I am preparing for Common entrance Exams for my two strong subjects English and Sciences and Math. On a few occasions, if I have done all my work I will have the permission to go have fun with my friends.
During my free time I divide it between fun stuff like space science, listening to music non-stop.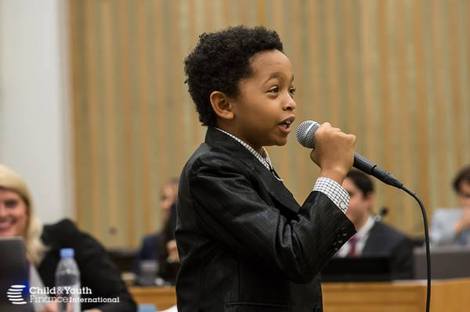 Singing "Money Can" at the UN Headquarters
I wrote Money Can for the Child and Youth Finance conference which in 2014 was being held in New York. They asked me to write a song about financial inclusion and saving money. It was a whole process making the music and then off we went to New York, and when I finished singing the money can song at the UN headquarters. It was the best week of my life!
Luca: Yes, my music arranger is going to be in Kenya from Milan and I will spend a week with him polishing new songs I have written. Coming soon I must say!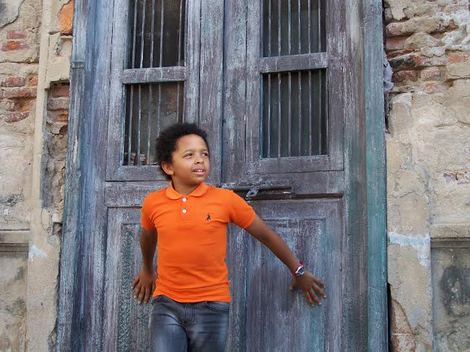 Young Animal Rescue Heroes (YARH)
Luca: YARH stands for young animal rescue heroes and creates awareness for endangered wildlife and environmental conservation through different platforms like recycling and children workshops that inform the youth on the importance of conserving endangered animals and environment, We have done various workshops that were very successful and were part of the Global march for the elephants and rhinos. We are working exclusively with youth from Dandora slums here in Nairobi on talents we hope that this can bring a travelling theatre around the country on wildlife themed plays and poems.
International Languages you Speak
Luca: Over the years I have spoken a few but now not practicing anymore, so I kind of forgot Thai and Romanian.
Currently I speak Italian and English fluently, I am learning German, French and I am teaching myself Greek and was learning Mandarin (I put Mandarin aside because it is a language that needs a lot of my time) so for now I have put it aside.
Good Morning in Mandarin?
Luca: 'Ni hao' is usually said as good morning or hello in Mandarin
Luca: Arrivederci or Ciao is Goodbye in Italian. Arrivederci is formal, and Ciao is informal.
How Supportive Have Mom and Dad being?
Luca: My Mom and Dad have been very supportive since they saw my talent for singing and dancing. Mom actually works for me full time, takes care of most of YARH daily errands and also she is with me all the time when I go filming for my TV program and helping me home with my school homework and revision.
Dad, helps me by listening to my music, if I'm getting keys right, and also with my languages since he is the linguist in the family.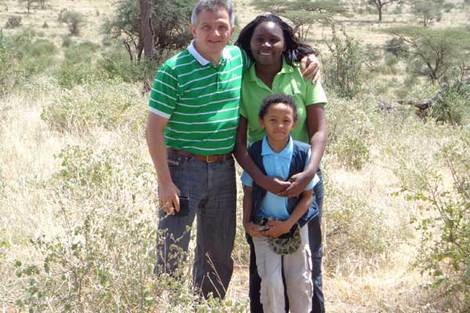 Preparation for Teenagehood in 2016
Luca: Well I am planning when I go into teenage-hood to continue with my music and expand the YARH organisation, primarily also focus on my studies and career.
________________
Food for the Soul: "Children are a gift from the LORD; they are a reward from him." (Psalm 127:3, NLT)
(Images Credit: Luca Berardi, Child & Youth Conference 2014)
REAL LIFE. REAL NEWS. REAL VOICES.
Help us tell more of the stories that matter from voices that too often remain unheard.