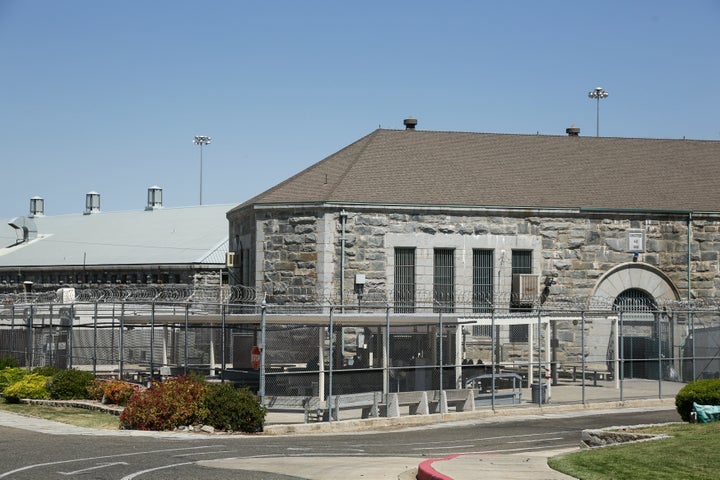 SACRAMENTO, Calif., Aug 12 (Reuters) ― One inmate was killed and numerous others were injured in a disturbance that broke out on Wednesday afternoon at a prison outside Sacramento, officials said.
Five inmates were taken to hospitals with stab wounds and others suffered various injuries during the incident at California State Prison-Sacramento just before 1 p.m., the California Department of Corrections and Rehabilitation said in a statement.
No staff members were injured in the disturbance, which occurred in a maximum-security general population yard, the state said. Officials have not publicly identified the inmate who was killed, pending family notification.
The corrections department said inmate-made weapons were used. It added that prisoners' movements would be limited as the investigation into disturbance unfolded.
Further details were not immediately available.
The prison has been the site of several violent outbreaks in recent years.
In September 2012, an inmate was shot by a guard and 12 others were sent to the hospital with stab wounds and head trauma in a melee involving 60 inmates.
About a year earlier, nine inmates were taken to a hospital with stab and gunshot wounds as well as blunt force trauma after 50 inmates rioted.
The prison is a maximum-security facility that houses about 2,300 inmates, most serving long sentences.
Also known as "New Folsom," it is adjacent to Folsom State Prison, which is better known because of the song "Folsom Prison Blues" by Johnny Cash, who also performed a celebrated concert there in 1968. (Reporting by Sharon Bernstein in Sacramento, Calif. and Curtis Skinner in San Francisco; Editing by Peter Cooney)