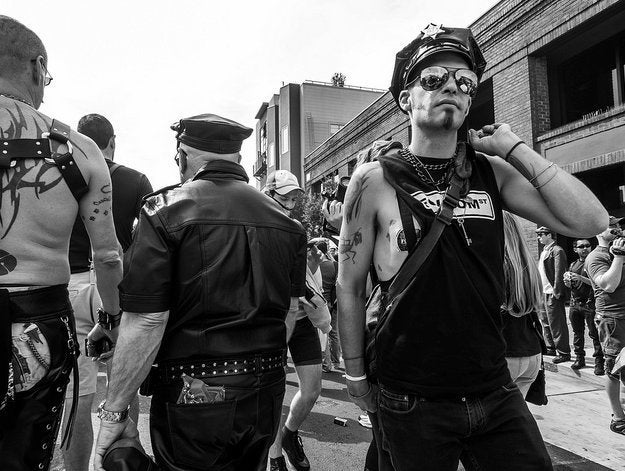 The Folsom Street Fair has a rich history in San Francisco.
The state of California's third largest single-day outdoor spectator event (yes, you read that right) and the world's largest leather showcase has been taking over six blocks in SOMA since 1984 and marks the end of the city's "Leather Pride Week." The festival has swelled to a registered nonprofit charity and donates proceeds to a number of different LGBT organizations throughout the city.
(SCROLL DOWN FOR NSFW PHOTOS)
But facts and figures were the last thing on anyone's mind on Sunday, when scantily-clad (and sometimes negatively clad) leather enthusiasts gathered to celebrate the 28th annual festival.
Chaps, nipple tassles, corsets, provocative piercings, whips, chains and the ever-controversial cock rings abounded. Electronic music pulsated. A plethora of sex positive organizations peddled their wares. And tourists gawked.
Welcome to San Francisco at its finest!
Take a look at images from the extravaganza below (warning: some photos contain graphic content).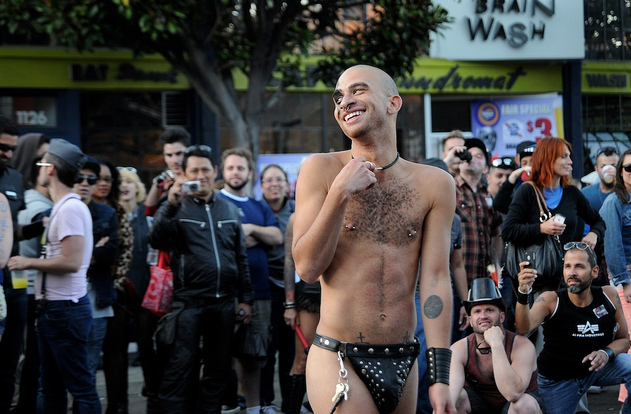 Folsom Street Fair 2012
Popular in the Community