After a Wisconsin high school's student magazine published an article documenting the local rape culture, administrators moved to set down rules that could prevent the publication from reporting on the subject again.
For its February edition, the Cardinal Columns mag at Fond du Lac High School published a story documenting the experiences of three students in the Fond du Lac district who have been the victims of sexual abuse. Citing poll data from Fond du Lac students, the piece also highlights the prevalence of "slut shaming," "victim blaming" and rape jokes at the school and reveals that nearly half of students think sexual abuse and sexual harassment are issues at Fond du Lac.
According to the outlet, school board policy allows administrators to create guidelines and limits for student publications.
"The article, a relevant, compelling and exceptionally well-written piece, became a topic of conversation among students, teachers, and classes," reads the petition. "However, Dr. James Sebert, the Fond du Lac School District Superintendent, didn't find the article favorable. In particular, he found it too negative, not representative of the school body, and felt it didn't need to be in the paper."
A Cardinal Columns contributor who is also a senior at the high school said the article, which includes resources for people who have suffered sexual abuse, was meant to help students, per local news station WBAY-TV.
Tanvi Kumar, Cardinal Columns editor-in-chief and the author of the controversial feature, said the new publication rules are a violation of students' First Amendment rights.

"I know we are sponsored by the school, but we identify ourselves as a public forum which means we are open to the general use and to the public," she told WBAY.
This article has been updated to cite the locally reported article, rather than its syndicated version.
Related
Before You Go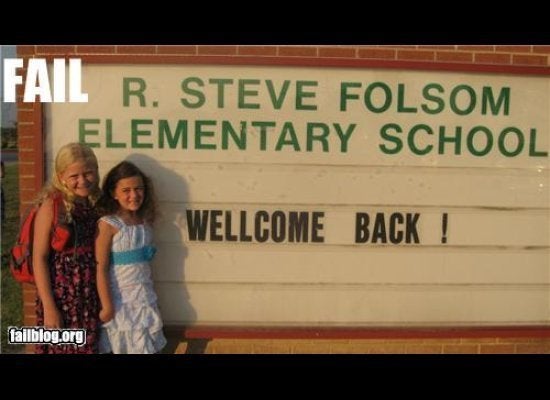 Back To School FAILS
Popular in the Community