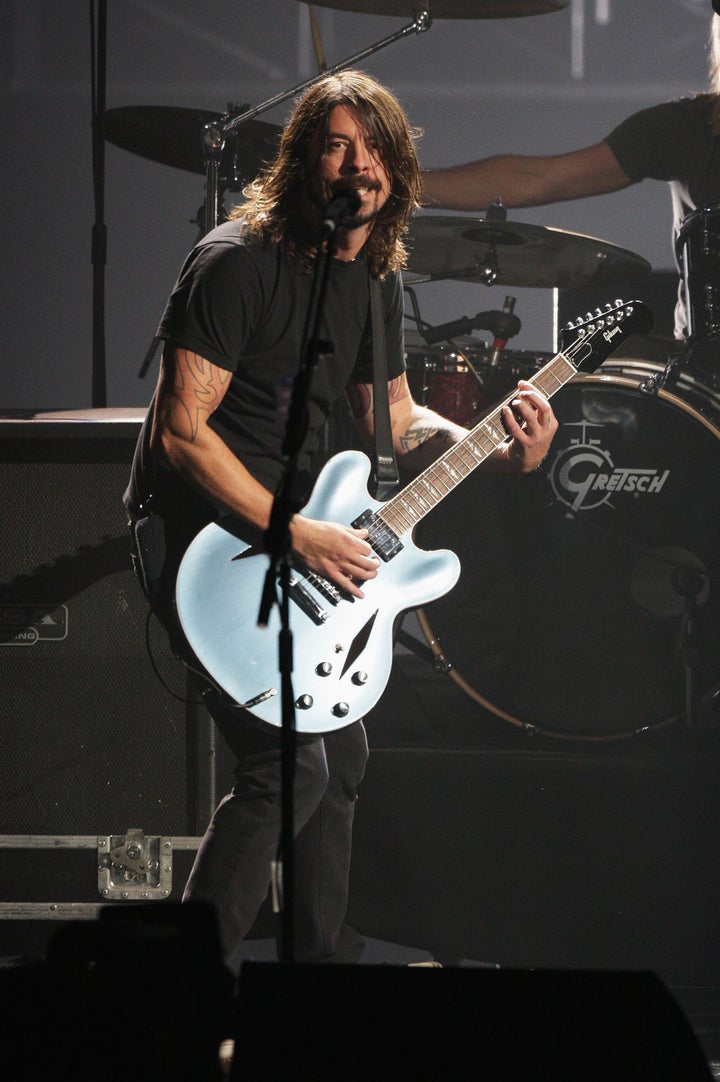 Dave Grohl don't wanna be "Glee's" monkey wrench. And Ryan Murphy isn't his hero.
Song play on words aside, the Foo Fighters won't be on "Glee" anytime soon.
Grohl, the band's lead singer, spoke to The Hollywood Reporter about the high school choir dramedy's penchant for using current pop music. He's not a fan of the pressure the show's creator puts on bands to give permission to use their songs.
"It's every band's right, you shouldn't have to do fucking 'Glee,'" Grohl told The Hollywood Reporter. "And then the guy who created 'Glee' is so offended that we're not, like, begging to be on his f**king show... f**k that guy for thinking anybody and everybody should want to do 'Glee.'"
The rocker went on to mention the dispute Murphy and Kings of Leon had earlier in the year; Murphy was upset that the band didn't want their music on the show, and their drummer, Nathan Followill, struck back.
"F--- you, Kings of Leon," Murphy told The Hollywood Reporter in January. "They're self-centered assholes, and they missed the big picture. They missed that a 7-year-old kid can see someone close to their age singing a Kings of Leon song, which will maybe make them want to join a glee club or pick up a musical instrument. It's like, OK, hate on arts education. You can make fun of Glee all you want, but at its heart, what we really do is turn kids on to music."
In response, Followill said, "Dear Ryan Murphy, let it go. See a therapist, get a manicure, buy a new bra. Zip your lip and focus on educating 7yr olds how to say f**k."
Those comments were seen as homophobic by some -- Murphy is openly gay -- and following the criticism, Followill apologized for the words, though not for refusing the show.
Ironically, it was a dispute that "Glee" guest star Gwyneth Paltrow helped mediate, and "Glee" cast members have since been seen at Kings of Leon shows.
Still, it doesn't seem like that's in the cards for the Foo Fighters -- Grohl revealed that he's no fan of the show himself.
"I watched 10 minutes. It's not my thing," he told THR.
Popular in the Community