McCartney and Grohl's band Foo Fighters were both nominated for Best Rock Album for "McCartney III" and "Medicine at Midnight," respectively. They were also each nominated for Best Rock Song ― McCartney for "Find My Way," and Foo Fighters for "Waiting on a War."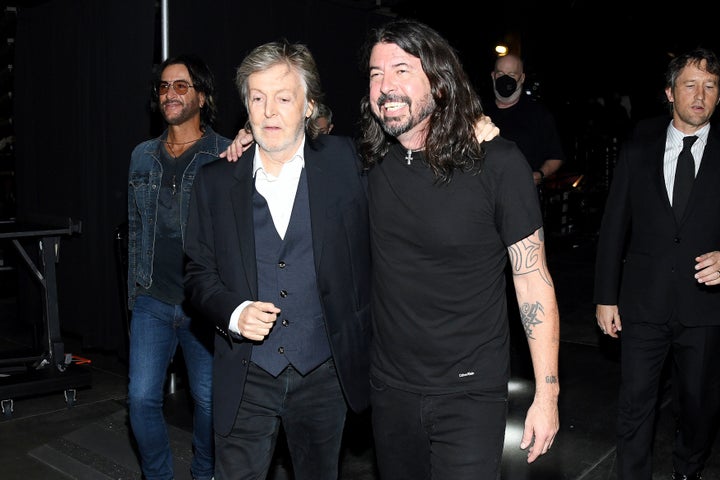 The two musicians are pretty close ― so much so that Grohl's daughter Harper once felt comfortable enough with McCartney to liken the former Beatle to a busker. They even shared a Grammy win in 2014, when "Cut Me Some Slack," written and performed by McCartney, Grohl, Krist Novoselic and Pat Smear, won Best Rock Song.
So it's unclear how Grohl and McCartney will react if one of them loses to the other on Jan. 31. Will one of their guitars gently weep (OK, fine, that was George Harrison), or will they just let it be?
Last month, McCartney jokingly accused Grohl of using his career as a road map when McCartney inducted Foo Fighters into the Rock & Roll Hall of Fame.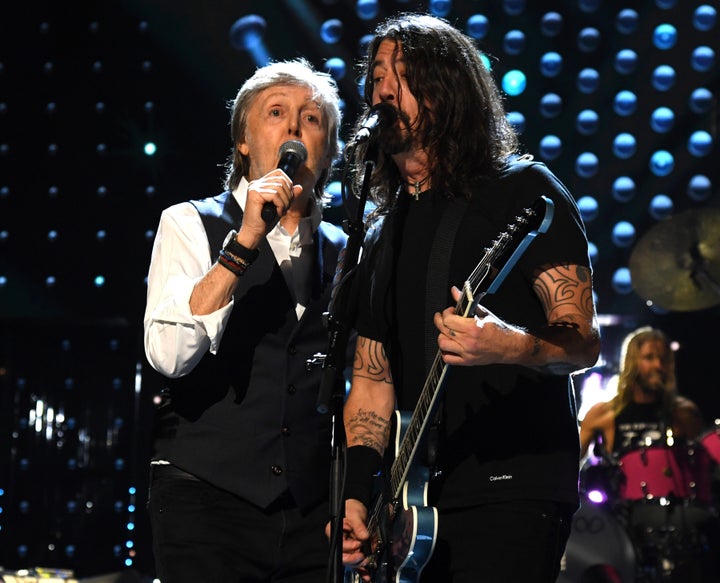 Their pair of nominations would only seem to solidify McCartney's suspicions, but whatever happens on Grammy night, we're sure these guys' friendship will remain everlong.
Popular in the Community