I would guess that most of the readers of the Post/50 page are familiar with food and wine pairing. In the 1980's, wine makers started suggesting complimentary foods right on the label, food magazines suggested wines, and restaurants held pairing dinners with increasing frequency.
But how many have heard of craft beer and food pairings?
Thirty years ago, it seemed beer fell into two categories: domestic and imported. Most American breweries produced their own version of the exact same style, a Czech pilsner. Many of the imports were also light lagers, like Heineken and Becks. This formed the general consensus of how beer looked and tasted.
One of the reasons craft beer has grown so quickly in recent years is that it embraces the full spectrum of beer styles. Beer can be broadly divided into ales and lagers, with many styles of each, varying greatly in appearance, aroma and taste. This is where the pairing with different types of food comes in. I am by no means an expert, but I've had a lot of fun experimenting.
For example, a few years ago my brother Jim asked me to pick a beer to pair with an appetizer he was making for a family dinner. The appetizer was "Dragon Toes" - hallowed out habanero chili peppers stuffed with bacon wrapped scallops. Even though the seeds and ribs were removed from the peppers, I knew many in my family would be skeptical, as they don't have a high tolerance to heat, and most are wine drinkers. Challenge accepted.
I chose a "Wee Heavy" - A Scotch ale that is dark and viscous. I hoped the brown-sugar sweetness would coat the mouth and remove the sting of the habanero heat. It worked! They loved the pairing, and got a kick out of the name of the beer: Pipeworks (brewery) Last Kiss (beer name) Wee Heavy (style.) Since then, they are more inquisitive and willing to try the "weird beer" I bring to family events.
On January 23rd I went to one of my favorite events, the Brewpub Shootout sponsored by the Chicago Beer Society. I missed the last few years, and was pleased to learn that this year was the 18th annual.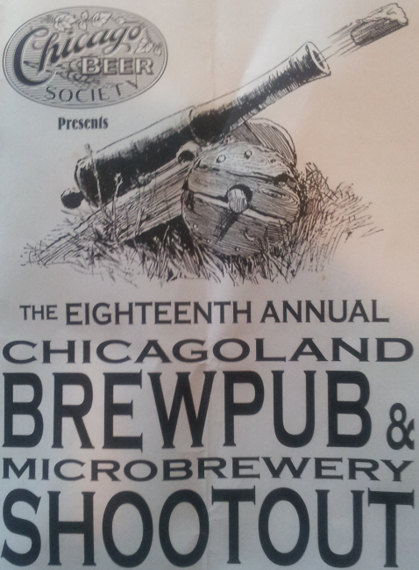 A number of local craft breweries participate in the contest, each preparing a dish and selecting one of their brews to compliment it. They usually bring along a secondary beer, just for beer's sake. Attendees eat and drink, and then vote for their favorites in three categories: favorite pairing, favorite food, and favorite beer. People arrive happy, and leave happier.
The event was held at the Zhou B Art Center in the Bridgeport neighborhood of Chicago, close to US Cellular Field, home of the White Sox. Apparently I know more about beer and baseball than contemporary art, as I'm unfamiliar with the Zhou Brothers. I liked the place, though.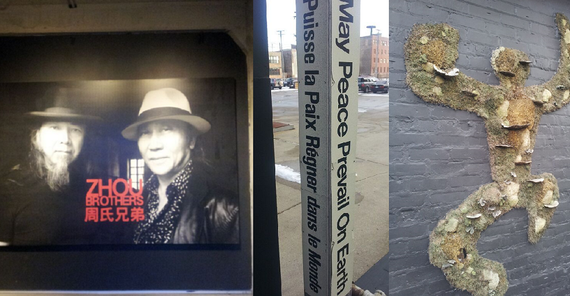 In my experience, the Brewpub Shootout changes each year. Not only can the list of competing breweries vary, but no brewery offers the same pairing in consecutive years. There is no preassigned theme for the food, although it seemed like it this year. As one attendee joked: Did everyone get the taco memo? The majority of the breweries served tacos, but there was still plenty of variety as far as I was concerned.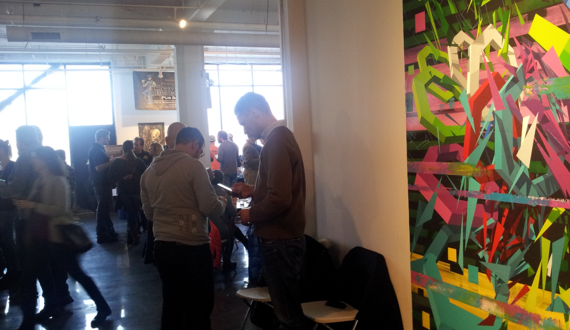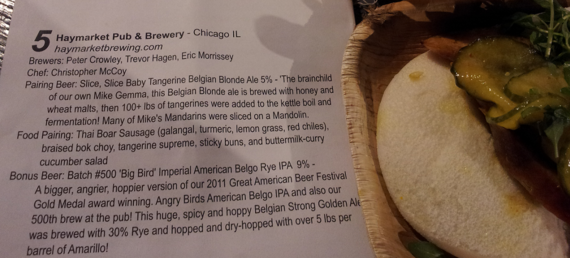 Not only was this a great pairing, "Many of Mike's Mandarins were sliced on a Mandolin" made me laugh!

I enjoyed this one as well, but I'm not sure if the smoked beer and smoked chicken complimented each other as much as intended.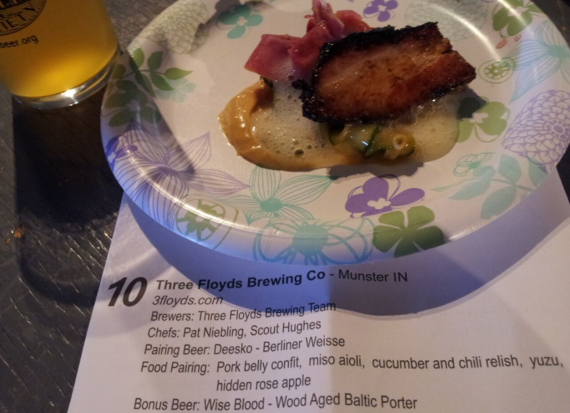 A non-taco offering! It was delicious and I really liked the pairing.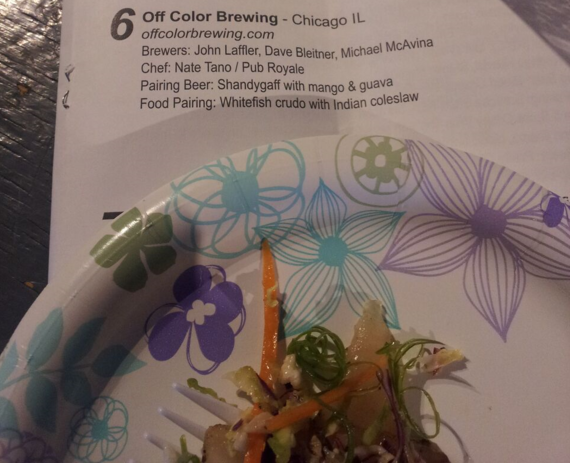 This one was - interesting. I'm not sure if I liked the food, but that's mostly because it was only one bite - it all fit on the fork!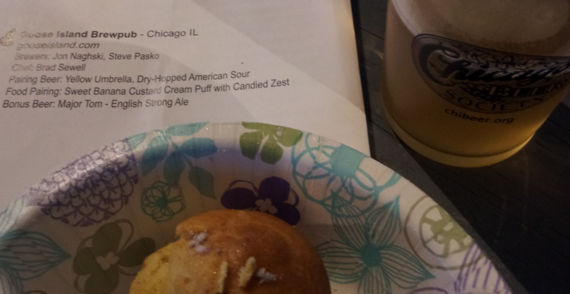 Decidedly not a taco - I saved this one for near the end, as this was a dessert pairing. By this time, I was getting silly, and made a joke about an ex-girlfriend named Candied Zest.
This was my favorite taco of the day, and my choice for best pairing. I went back near the end to try the bonus pairing, which was also very good. Unfortunately the bad jokes continued: "Was your girlfriend Candied Zest an exotic dancer?" someone asked. "No, she was a French Tartelette..."
It was time to call it a day.
Once again, the Brewpub Shootout was a blast. I spent the day with a group of friends, surrounded by a large group of like-minded people at an event produced by an organization who all share a common passion: the love of quality beer.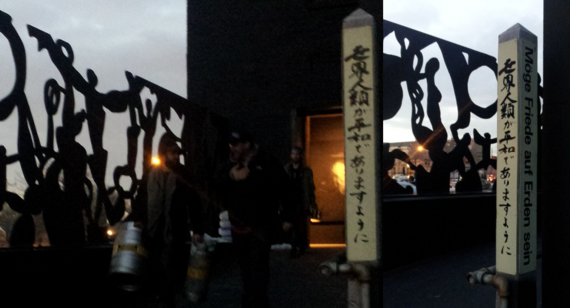 REAL LIFE. REAL NEWS. REAL VOICES.
Help us tell more of the stories that matter from voices that too often remain unheard.