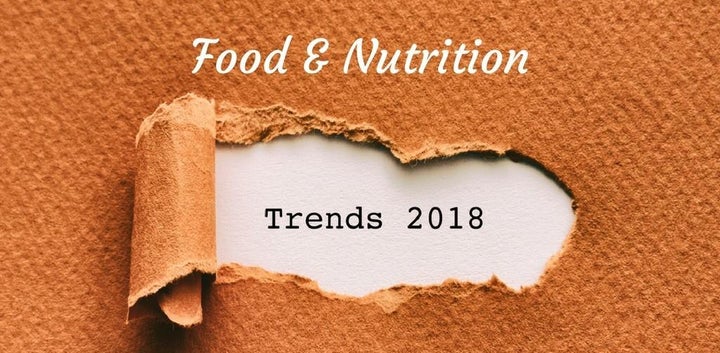 The start of a new year brings forward thinking and predictions for the upcoming months. Drawing from its in-house survey research and health professional expertise, along with other data and observations, the International Food Information Council (IFIC) Foundation has identified several hot topics for the New Year centered on food waste, digital and online innovations, and consumer values.
WASTE NOT, WANT NOT
By some estimates, about 40 percent of food produced for our consumption never reaches a human stomach. IFIC Foundation research suggests that food waste is both an educational challenge and opportunity among consumers that more players in the food system appear poised to embrace, with food purveyors stepping up their own commitments to address the problem. Growing awareness and concern about sustainability in general and the impacts of food waste in particular — environmental, economic, humanitarian — are indicative of broader interest in food values. Seafood sustainability is a specific area of concern, as consumers better appreciate the health benefits of seafood but also want it to be produced responsibly and sustainably.
"BOOM" GOES THE INTERNET: VIRTUAL SHOPPING IS AN INCREASING REALITY
If you thought a lot of food was being purchased via the internet and apps already, you ain't seen nothing yet! While the food sector as a whole notes relatively modest gains year over year, business is booming online. There are more ways than ever before to buy groceries. New players and familiar retailers are rushing to meet the demand. Vertical integration and consolidation, along with the startup culture and a strong economy, will yield new choices and added convenience for consumers. Some of the key trends include more diversity and continued evolution in home-delivered meal kits; the use of connected, voice-controlled digital assistants to facilitate consumer decisions and purchases; the increasing speed of food deliveries with a wider variety of options from packaged to perishable; and even recipes on demand.
HANGING AROUND THE BLOCK(CHAIN)
"Blockchain" is an emerging buzzword in the digital realm. The technology leverages data to improve business efficiencies and supply chains, and it holds great promise for the food system, especially food safety. Harvard Business Review calls it a "foundational technology" that is poised to remake many of our financial and social transactions and industries. As we wrote last month, blockchain will help give consumers unprecedented information about where their food comes from.
NUTRIGENOMICS: THE IMPACTS OF FOOD AT THE MOLECULAR LEVEL
Nutrigenomics, broadly speaking, studies how our diets influence our genes. A growing body of evidence and scientific interest in the field have put us on the brink of revolutionary advances in personalized nutrition.Nutrigenomics has begun giving us answers about why people respond differently to different diets — especially why some people and not others become obese — which are factors that have long bedeviled nutrition research. New insights will help improve the quality of future scientific studies – not to mention the quality of our diets and health.
FLAVOR SAVORERS TAKE A WALK ON THE WILD SIDE
Taste has been the top driver of Americans' food purchases for the entire history of the IFIC Foundation's annual Food and Health Survey. In 2018, our palettes will be treated to ever more exotic and esoteric options. Restaurants and retailers in urban areas in particular are seeing the proliferation of choices from areas in the world where taste is abundant but Americans' familiarity is lacking. As social media and our daily lives become more and more inextricable, expect to see your friends and family chasing the "next big thing" when it comes to flavors.
LESS IS MORE: CLEAN LABELS AND CLEAN PACKAGING
While the clean label movement will reach new heights, the food system will continue to grapple with exactly what the term means and how it will affect claims being made about foods. In a possible backlash to label clutter, including the proliferation of certifications, as well as marketing and health claims, some food producers are developing minimalist packaging to help set them apart and reduce consumer confusion.
"The rise of the connected consumer and technological advances will help redraw the food landscape in 2018," said Joseph Clayton, CEO of the IFIC Foundation. "As our values move to the forefront in our decisions about what to purchase and consume, we will find a marketplace that is enhanced by innovation and is more aligned with our individual needs and desires."
Related
Popular in the Community