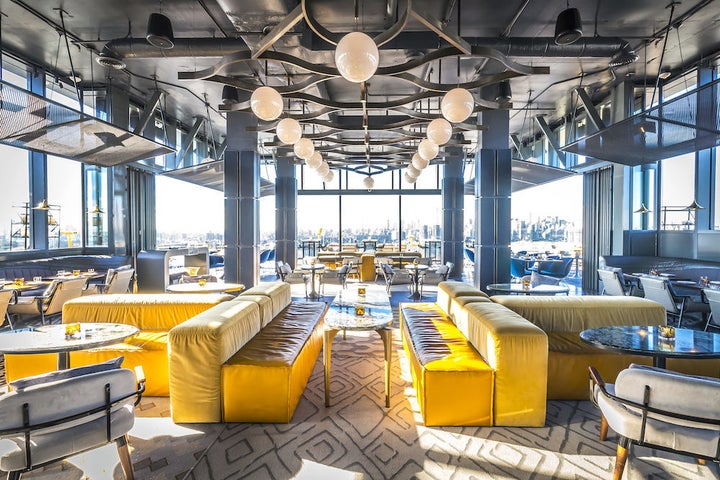 Staycation. The word is often appealing for those with a limited budget and schedule, or, a general curiosity for new happenings around their neighborhood. Though I've lived in New York for over 15 years, I'm always searching for a getaway within my city — a place that's notorious for more openings and closings than one person could ever keep up with. Feeling a bit of cabin fever and the beginning chills of winter, I decided to explore Manhattan and Brooklyn. In the process, I reignited my love for these boroughs and its inhabitants.
Here's where my curiosity took me: To food. Tons of food to be exact, and a warm hotel.
Checking into the The William Vale was a nice change to my usual visits to trendy Williamsburg. The all-balcony, 183-room boutique hotel sits on an unassuming street, where strollers and dogs are abundant in a nearby park. The hotel decor is sleek, with a mix of its warehouse past and modern art-inspired present. At 60 ft., the Vale's pool is the longest in Brooklyn and a beloved hotspot in the warmer months. But it was the balcony view of my corner room suite that wooed me, with views of Manhattan in the evening that evoked the longing I felt to be a part of this frenetic city nearly twenty years ago. In the hotel's restaurant, Leuca, diners can enjoy Chef Andrew Carmellini's southern Italian inspired dishes. A starter of ricotta, honey and mint, is best consumed with an oaky Chardonnay on the extensive wine list (trust me).
During a day trip to Manhattan, I found myself at The Whitney Museum of American Art for Nigerian artist Toyin Ojih Odutola's exhibit, "To Wander Determined." The exhibition, which is free and open to the public, features the life of two aristocratic families and is the artist's first solo endeavor. Afterward, a walk along The Highline, a 1.45-mile-long elevated linear park and trail, provided amazing views of the Hudson River. Nearby TAO restaurant was lively as usual, and provided a perfect opportunity to satisfy my sweet tooth with a selection of mochi (try the green tea) and decadent bread pudding donuts. I consider Manhattan to be one of the best places in the world to people watch, and there is no better stage to prove that than this downtown restaurant. You can find groups of friends and coworkers imbibing in this bi-level cavern over music and laughter. It's the sushi and Chilean seabass satay that has made me (and many New Yorkers) an eternal fan.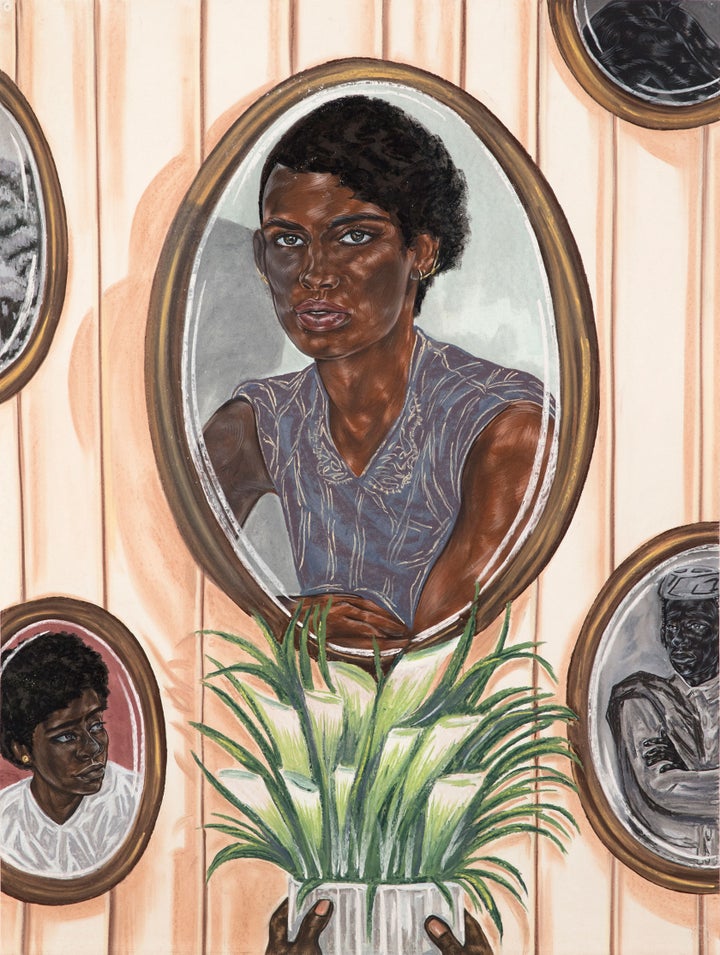 In the evening, I was off to Buddakan, an institution for both tourists and locals (and thanks to that famous "Sex and the City" scene). It's hard not to feel overly cool in this dimly lit, Asian-inspired temple, especially once a cocktail called "Royal" is placed in your hands. For dinner, my guest and I noshed on tuna tartare spring rolls, pork buns with spicy shallots, and, my favorite, the glazed Alaskan black cod. Outside, the Chelsea neighborhood offered its usual energy, with a plethora of bars and pedestrians to continue an entertaining night.
Back in the DUMBO neighborhood of Brooklyn the next day, I headed to check out a well-loved Miami transplant, Sugarcane Raw Bar Grill. Seafood lovers will be pleased with this fun and fresh menu of "globally inspired plates"-- with many shareable options (bring a friend). I had a memorable spicy tuna roll with avocado, spicy tempura flakes, sweet chili, as well as goat cheese croquettes worthy of a second visit, and sweet potatoes with maple soy, brown butter crumble, marshmallow that created the holiday season in my mouth.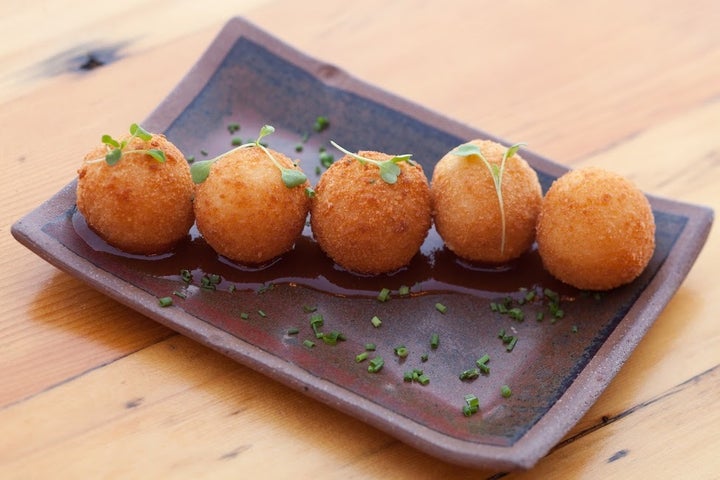 Chef Timon Balloo has elevated the shared dining experience, with a fusion of Old Havana and the Big Apple. As the DUMBO area continues to expand, there are a number of businesses worth visiting in the Empire Stores Complex. One week later, I was in the gym and proud I'd achieved my staycation culinary quest. That is, until the next restaurant buzz begins and I once again hit the streets on a never-ending quest to please my palate.
Popular in the Community