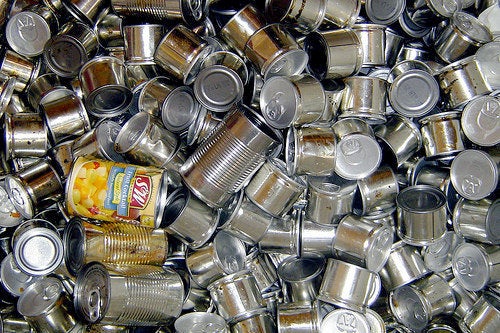 If the economy is showing tepid signs of recovery, we're seeing no indication at the hundreds of food pantries, soup kitchens and shelters we serve daily. Across the country and throughout Chicago and Cook County, record numbers of men, women and children are still in need of emergency food assistance -- many for the first time.
A few weeks ago, David, a single father of two in his 30s, walked into a community center in South Suburban Harvey. He needed food to feed his young children because his work hours had recently been cut. He'd seen a flyer about an assistance program, but didn't know what to expect. From a Greater Chicago Food Depository outreach worker at the center, David learned of the Supplemental Nutrition Assistance Program (formerly the Food Stamp Program), and that he might be eligible for help. He also learned that there was a fresh source of wholesome food close to his home at a nearby stop of the Food Depository's pantry on wheels, the Producemobile. For David, the social safety net worked beautifully, as it should.
David's circumstances are all too common these days, as the need for emergency support remains achingly high. But, the support net that is essential to tens of millions of people is in danger of fraying badly, as Congress drives to cut the budget deficit. In the fiscal 2012 agriculture appropriations bill recently passed by the House of Representatives, deep cuts were made in SNAP, the nation's frontline defense against hunger, which would convert the program to block grants and reduce the flexibility of states to respond to spikes in need. Nearly 50% of SNAP recipients are children under the age of 18. Also sharply cut are programs that provide nutritious food packages to low-income seniors. Cuts to the Women, Infants, and Children -- or WIC -- program mean that 300,000 fewer people will have access to supplemental nutritional food and educational assistance.
We understand the long-term importance of getting our nation's financial house in order. But, we urge Congress to take a measured approach in the budget battle and avoid slashing vital services that are essential to the stability and wellbeing of those most in need, especially children and the elderly. A downward spiral is a real worry. Cuts at the federal and state level will place enormous burdens on scores of critical human services organizations -- and, this at a time when 1.8 million people and 850,000 households in Illinois are currently receiving SNAP benefits, the highest number ever.
When critical services are cut, low-income families are forced to make difficult choices to balance basic needs -- child care, housing, medicine, transportation and food. More people turn to their local food pantry, their community health center, or other temporary supports for help, contributing to record levels of demand. While the Food Depository distributes tens of millions of pounds of food each year, we cannot meet the need alone.
Our current safety net was forged in the 1960s with bipartisan support. Now, nutrition programs are becoming an unfortunate political chip.
What can be done? Members of Congress must be made aware of the grave consequences for millions of Americans if vital services are cut. Your voice must be heard. You can get involved by visiting the Advocacy Center on the Greater Chicago Food Depository's website (chicagosfoodbank.org/advocacy) or by visiting Feeding America's website (feedingamerica.org).
The most vulnerable in our communities -- children, the elderly, the working poor -- should be our priority. It is true that the sheer numbers can be overwhelming. And, that's why it's so important to remember David and his two young daughters and the challenges they face.
REAL LIFE. REAL NEWS. REAL VOICES.
Help us tell more of the stories that matter from voices that too often remain unheard.