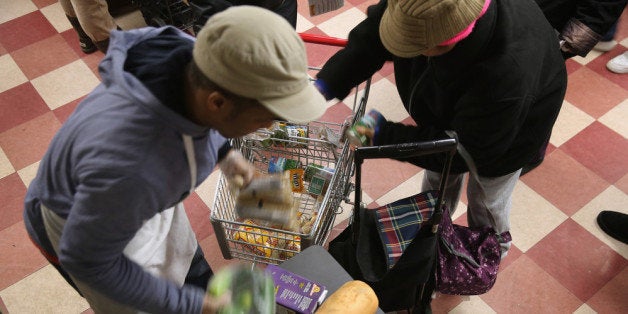 The $5 billion cut to food stamps that went into effect in November has forced struggling New Yorkers to turn to pantries for help, but many of the organizations simply can't afford to stock enough supplies on their shelves.
According to a report released on Wednesday by the Food Bank for New York City, 48 percent of emergency food providers ran out of food required for meals or pantry bags in November.
"Devastating cuts to [the Supplemental Nutrition Assistance Program] have pushed thousands of low-income New Yorkers and emergency food providers to the very brink of survival," Margarette Purvis, president and CEO of Food Bank for New York City, the largest food bank in the country, said in a release. "[The] fact that roughly half of food pantries and soup kitchens ran out of food in a single month should alarm every single New Yorker who believes no one should go to bed hungry."
Across the country, SNAP recipients, and the pantries that fill in the gaps, are feeling the effects of the month-to-month drop in food stamp benefits.
The 2009 stimulus package had given food stamp recipients a temporary boost. But those benefits expired on Nov. 1, leaving all 47 million Americans who rely on SNAP with significantly less money to buy food.
After the cuts went into effect, the Food Bank for New York City surveyed 522 food pantries and 138 soup kitchens.
Of those surveyed, 85 percent said they saw an increase in visitors in November, compared to the same month a year prior. And 26 percent said they had to turn people in need away because they didn't have enough supplies.
Purvis told Crain's New York Business that the Food Bank for New York City, which helps provide 400,000 free meals a day, has been sending out 29 trucks every day to deliver food, up from 15 before the SNAP cuts took effect.
"We just keep getting more orders," she told Crain's. "It's like a runaway train."
To make sure no New Yorker is turned away from getting a hot meal, find out how you can get involved with the Food Bank for New York City here.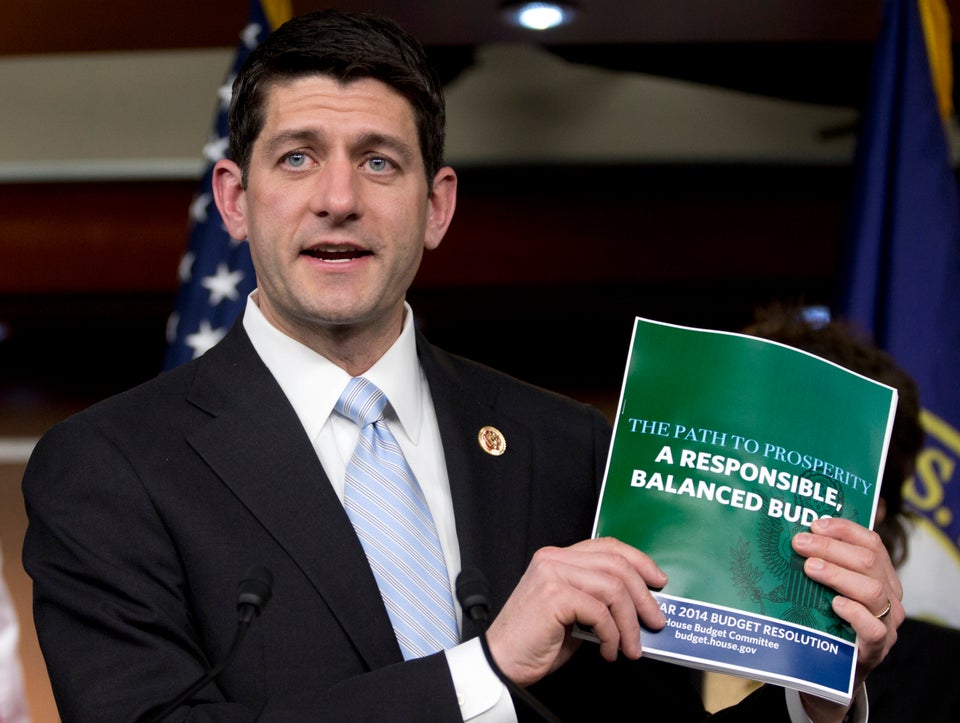 How Paul Ryan's Budget Would Hurt The Poor
Popular in the Community