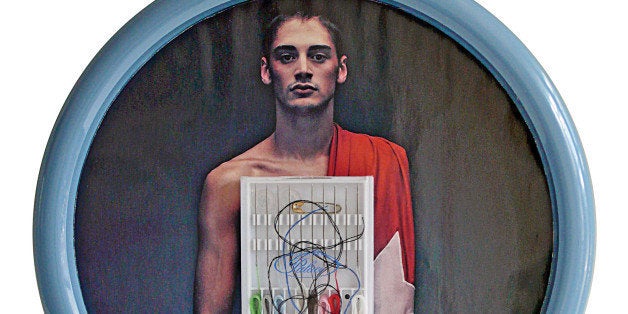 Food Chain is a groundbreaking new art book from Slava Mogutin that explores queerness through the perspective of an outlaw queer poet.
Described by Mogutin as an illustrated novel, the majority of the texts in this work were originally written in Russian and later translated to English. In order to better understand the nature of the book and Mogutin's art, HuffPost Gay Voices chatted with Mogutin to discuss his work and the legacy he intends to create with Food Chain.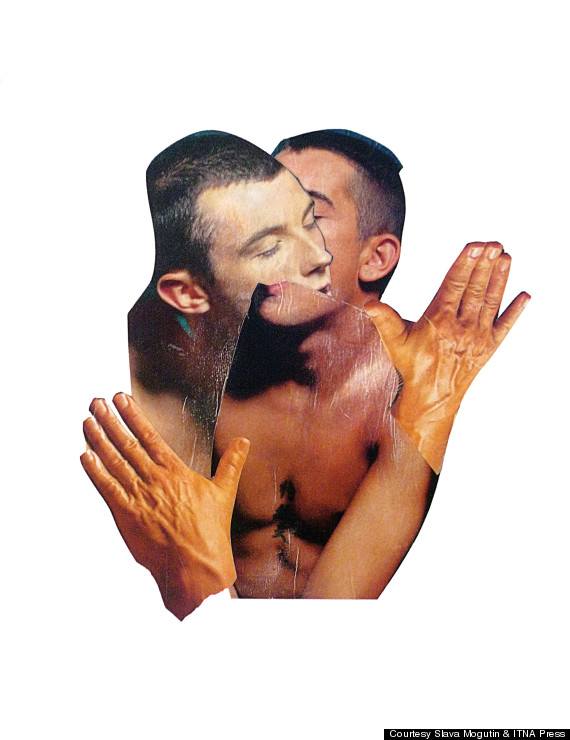 The Huffington Post: What is your book about? Slava Mogutin: Food Chain describes my experiences as an outlaw queer poet in Russia before my exile and following misadventures as an aspiring model, actor and artist, trying to make my way and leave my mark in the new culture. It's a collection of writings that span over 20 years of work. Most of the texts were originally published in Russian and later translated into English, although there are some recent texts written in my adopted language that are being published for the first time.
Where do the images in this book come from? Most of the illustrations are my own collages and clippings from old Soviet press. There are also several collaborative pieces made with Brian Kenny, Gio Black Peter and Steven Klein. I think of this book as an illustrated novel, with every chapter written in a different voice and style and presented in a zine format. Considering that the majority of my writings are fairly explicit and graphic, I wanted to balance them with the visuals that are humorous, playful and lighthearted.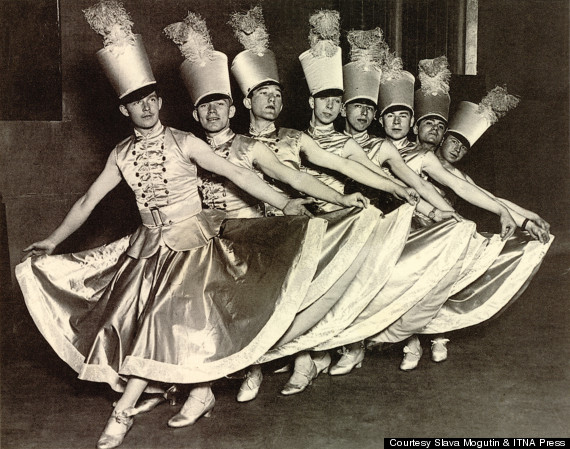 Why did you decide to embark on this project? As long as I lived in the US, I wanted to have a book of writings in English. After all, back in Russia I published seven books of poetry, fiction and journalism, and I'm still mostly known as a writer there. Good things come to those who wait, as they say. In the meantime, I kept busy with my visual art and continued to write. Then last fall Chris Stoddard of the new Brooklyn-based ITNA Press approached me and offered a book deal, so I figured the moment was right!
How does your queerness intersect with your work? Just like the rest of my work, this book is unapologetically queer, and it can serve as a good guide to the new generation of queer artists on how to survive and succeed in a dangerous and often hostile environment without compromising or becoming a prey in the societal food chain.
REAL LIFE. REAL NEWS. REAL VOICES.
Help us tell more of the stories that matter from voices that too often remain unheard.
BEFORE YOU GO