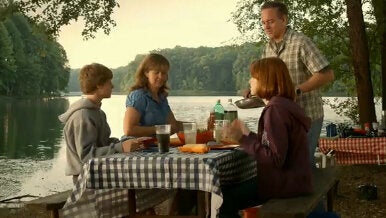 This week, the Centers for Disease Control and Prevention (CDC) held the first ever conference on obesity titled "The Weight Of The Nation." Obesity is a serious public health crisis, and according to new numbers released by the Journal of Health Affairs, spending on obesity-related health costs has doubled over the last decade, reaching a staggering $147 billion a year.
But Americans did not get fat overnight, nor is it simply a result of gluttony, bad choices or laziness. Food policy over decades has made corn syrup-based junk foods like soda and processed foods, with little nutritional value, fast, cheap and easy. Huffington Post, in conjunction with the Gotham Gazette, just did a mapping project of the availability of fresh produce in New York City and found that the wealthier the neighborhood, the better the access to fresh, healthy food.
One proposal currently on the table to help fund President Obama's health care initiative is a 3 cent tax on soda and sugary beverages -- culprits in the high calorie, no nutritional value product market. This proposal would generate $24 billion over the next 4 years.
As he discussed the efficacy of a tax on soda [Monday], CDC chairman Tom Freiden was quick to point out that he was not endorsing the policy as a member of the administration. "I'm just presenting the science," he says. In his opinion, any intervention that reduces the price of healthy foods and increases the price of unhealthy foods "would be effective."
I spoke with Kevin Keane, a spokesperson for Americans Against Food Taxes, a group who is fighting the tax. He is also the VP of Public Affairs for the American Beverage Association.
He disagrees with Dr. Friedan, citing a recent New England Journal Of Medicine study "which [shows] no calorie is more impactful on obesity than any other calorie," Keane says.
He also says groups such as Center For Science In The Public Interest, who have been involved over the years with such causes as getting nutrition information on packaging, are supporting the soda tax "because we're an easy target. It's a personal crusade."
American families and small businesses are struggling to survive in the current economy [...] Learn more about the devastating economic impact of raising more taxes on the food and beverage industry...and on the millions of Americans who eat and drink every day.
However, the coalition list reveals an impressive group of corporations who are backing the initiative, including 7-11, American Beverage Association, Coca-Cola, Pepsi, Red Bull, and Yum! Brands. Keane admits that most involved in the group have business interests they anticipate to be affected by a soda tax.
In this TV ad, Americans Against Food Taxes portray drinking soda as a healthy, natural, fun and family oriented activity, and a soda tax as an affront to both families watching their budgets and "the simple pleasures we all enjoy."
In addition to concerns over lost profits for beverage companies, Keane also gives voice to larger fears about an encroaching nanny state a soda tax would represent. "There's a great fear of a slippery slope. Once Congress and government reach into the grocery cart, they aren't going to stop. Every food product is going to be on the tax table," he says.
Calling all HuffPost superfans!
Sign up for membership to become a founding member and help shape HuffPost's next chapter