What is unfolding in Eastern Africa is the worst food crisis to hit the region in decades and Oxfam is concerned that large numbers of lives could soon be lost. Two successive poor rains, entrenched poverty, conflict and lack of investment have pushed 12 million people into a fight for survival.
Oxfam is responding, reaching people with life-saving water, basic sanitation, food and cash. The agency is scaling up its response across in response to the worst food crisis on the planet today.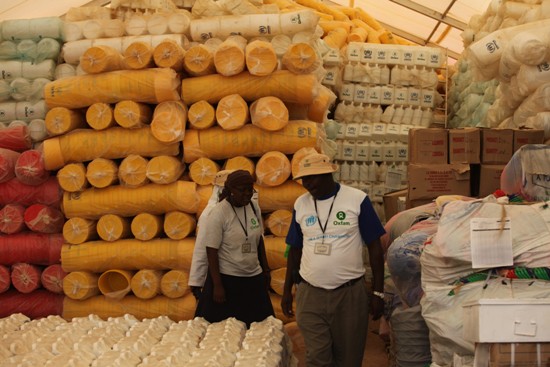 In Northern Kenya, the Dadaab refugee camp has now become the largest in the world with estimates at 1,300 Somalis arriving daily. Most of them are women and children having fled the drought and war in Somalia. Many have walked for weeks across the desert to get here and arrive malnourished and in urgent need of water, food, shelter and healthcare.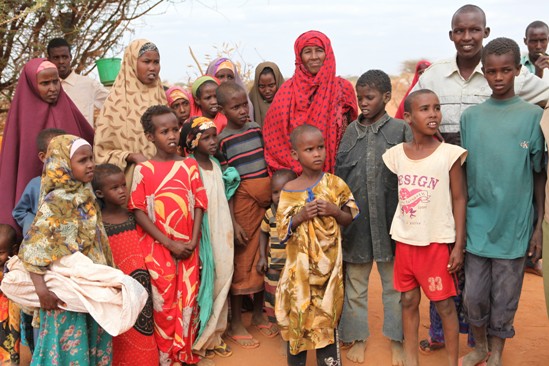 With 380,000 people now in Dadaab -- four times its intended capacity - the camp is severely overcrowded and people are living in desperate conditions.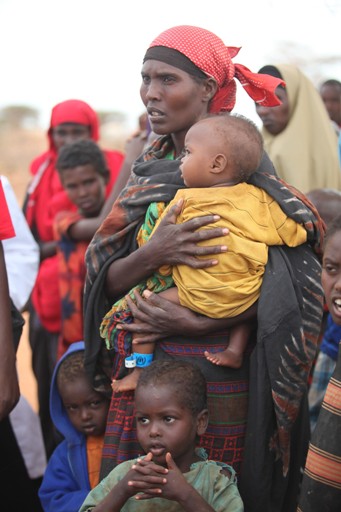 Despite the dangers thousands of refugees every week are making the journey, walking for weeks across the desert and braving attacks by armed robbers and wild animals.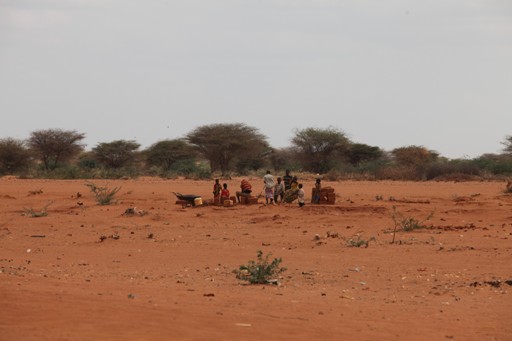 To make matters worse, tens of thousands of Somali refugees are now being barred from a new camp that stands empty and unused while refugee families live in shocking conditions a few kilometers away. Oxfam urges the Kenyan and international governments to heed the UN Refugee Agency's call to open the camp and take quick action to ensure people have access to aid.
In December 2009, the United Nations Refugee Agency (UNHCR) was granted permission to expand the Dadaab complex, after extensive consultation with the Government of Kenya. The Ifo II extension has capacity to hold about 40,000 refugees, which would significantly ease the overcrowding in the existing camps. Work to prepare Ifo II was completed in late 2010.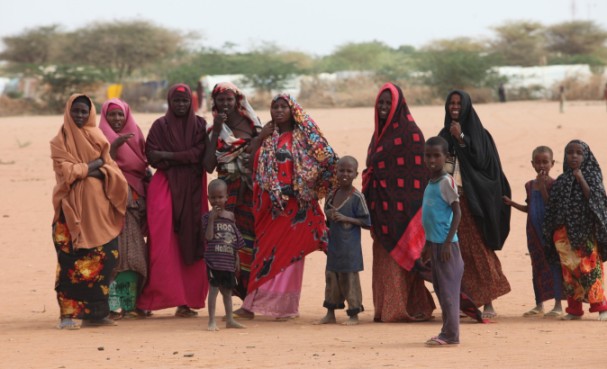 Oxfam will be reaching close to three quarters of a million people in Somalia, one million in Ethiopia and 1.3 million in Kenya with clean water, basic sanitation. In Kenya and Ethiopia we'll also be distributing cash and food.
To donate or find out more about Oxfam's work in the Horn of Africa, CLICK HERE
REAL LIFE. REAL NEWS. REAL VOICES.
Help us tell more of the stories that matter from voices that too often remain unheard.