By Kerri-Ann Jennings, M.S., R.D. Associate Nutrition Editor for EatingWell Magazine
Since I'm always interested in learning how food can help to prevent and manage different health conditions, a recent study about the link between coffee and depression caught my attention. The study, which appeared in the Archives of Internal Medicine and got a lot of buzz, suggested that women who drink coffee have lower rates of depression. Depression risk was lower for women who drank more coffee (over two cups daily) than for those who drank one cup or less per week. It was an association, so that doesn't prove that coffee was responsible for the lower rates of depression, but it was a very large study (more than 50,000 women) that traced coffee intake and depression diagnoses over the course of 14 years. As a registered dietitian and associate nutrition editor of EatingWell Magazine, that's enough evidence for me to say that if you already drink coffee, you can count this among the other potential health boons to support your coffee habit. (Find out 4 more reasons to drink coffee -- and 4 cons to consider -- for your health.)
And the news got me thinking about what other foods we can be eating to help deal with the blues. (One in 20 Americans suffers from depression, by the way.) So if you're feeling blue -- or want to ward off feeling that way -- here are some foods to consider. As with any health condition, you should, of course, consult your healthcare provider for a full treatment plan.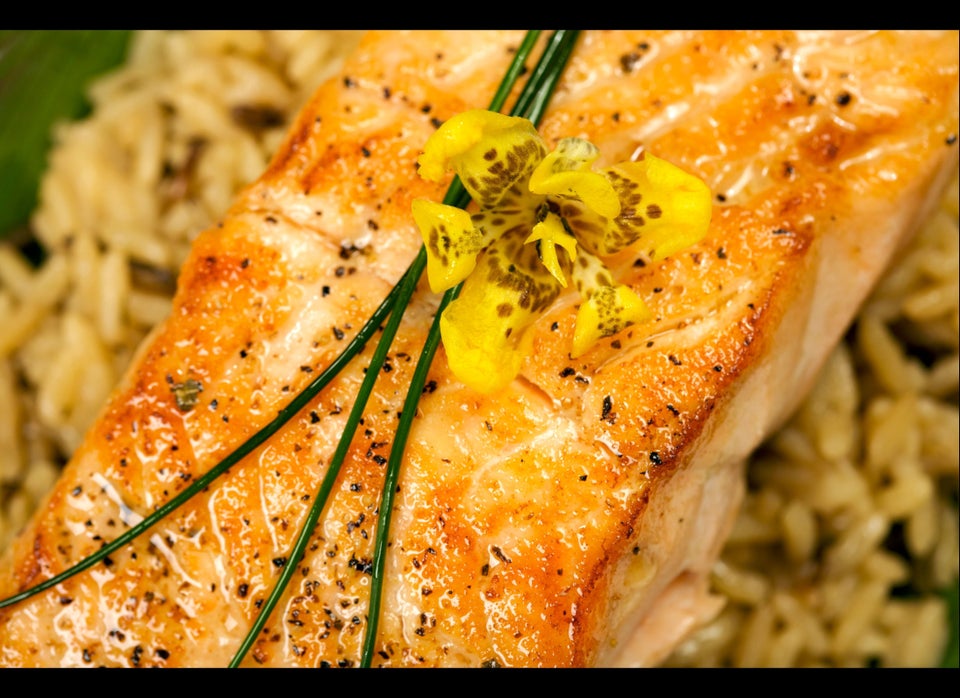 What To Eat To Beat The Blues
What foods lift your mood?
By Kerri-Ann Jennings

Kerri-Ann, a registered dietitian, is the associate editor of nutrition for EatingWell magazine, where she puts her master's degree in nutrition from Columbia University to work writing and editing news about nutrition, health and food trends. In her free time, Kerri-Ann likes to practice yoga, hike, bake and paint.