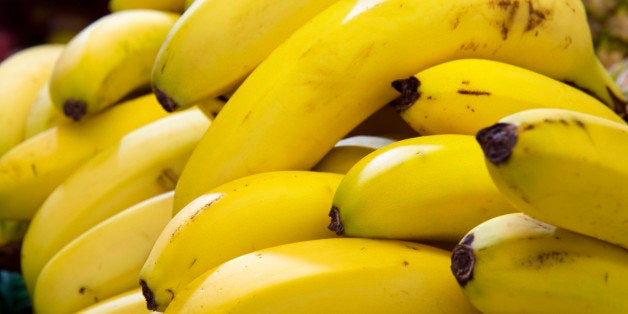 One nonprofit is using its expertise on bringing better foods into underserved areas to help other groups hoping to do the same.
D.C. Central Kitchen (DCCK) -- an organization fighting hunger -- produced a manual for other nonprofits to utilize based off of its successful Healthy Corners program. The manual -- made available for free in February, according to the Chronicle of Philanthropy -- provides crucial information on how the program got off the ground, why it was successful and what tactics didn't work along the way.
The Healthy Corners program partners with dozens of local businesses to provide fresh produce and nutritional snacks to corner stores in the capital's food deserts -- low-income neighborhoods that lack grocery stores or markets.
Through the program, DCCK sells produce to local stores at wholesale prices without trying to make a profit -- something other food distributors don't do -- which helps the businesses sell the food at affordable, below-market rates.
According to the nonprofit's website, Healthy Corners sold nearly 141,368 units of produce and snacks at participating locations in the last year.
"We don't have all the answers," Michael F. Curtin, Jr., CEO of the nonprofit, wrote in the manual. "We do have a few though, and we've asked lots of questions over the past four years."
He noted that, despite what some may believe, poor community members will buy healthy foods if they have access to them.
Often, available options in food deserts consist of fast food restaurants and convenience stores offering limited choices when it comes to affordable fruits and vegetables, according to the Department of Agriculture. The department -- which deems an area a food desert if it meets specific criteria concerning poverty and access to supermarkets -- reports there are about 23.5 million Americans living in such communities.
Although DCCK has celebrated progress with its Healthy Corners program, research suggests advocates need to do more than simply place healthier options in food deserts, such as provide nutrition education to community members, NPR reported. That's why DCCK offers services like cooking demonstrations and marketing support to stores -- so residents understand the benefits of eating healthier and can learn how to incorporate doing so into their lives.
Oakland, California-based Food Shift is one of four groups that have taken advantage of the manual thus far, Erica Teti-Zilinskas of DCCK told the Chronicle of Philanthropy. Food Shift is partnering with other groups to create a similar program bringing healthy foods to local stores, and plans on benefitting from the DCCK manual in making its own initiative successful.
Learn more about the Healthy Corners program here.
To take action on pressing poverty issues, check out the Global Citizen's widget below.
Calling all HuffPost superfans!
Sign up for membership to become a founding member and help shape HuffPost's next chapter
BEFORE YOU GO
PHOTO GALLERY
10 Unhealthy Ingredients