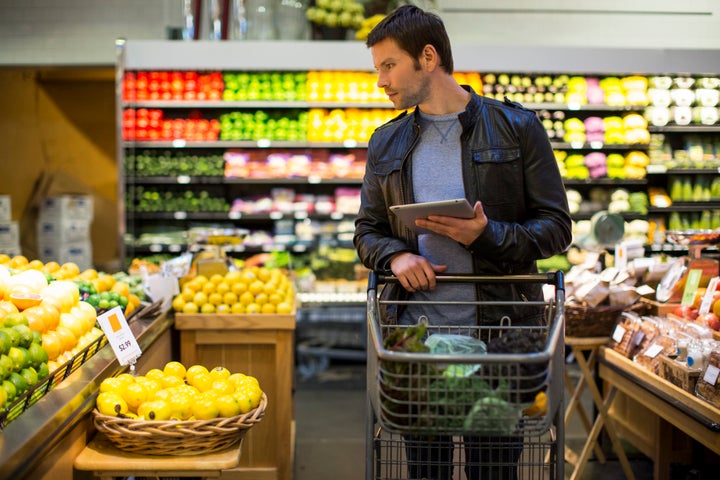 It seems no matter where you turn in the grocery store, there's a "verboten" item at arm's reach.
As food critic Adam Platt wrote in a Grub Street story this summer, we as consumers have more information available concerning the food we are buying and eating than perhaps ever before. But all those certifications and labels, conflicting academic studies and investigative reports make it difficult to keep track of which foods were sustainably and ethically sourced or not.
That's especially the case when you're crunched for time in the grocery aisle.
What's an eater to do? We spoke with four different food ethics experts to learn how they handle it.
Lauren Ornelas is the founder and executive director of the Food Empowerment Project. The Cotati, California-based food justice organization urges consumers to make informed choices about the foods they buy and avoid foods derived from animals abused on farms, unsustainable farming practices or unfair working conditions.
"We encourage people to eat their ethics and not look at going to the grocery store and buying food as overwhelming when thinking of these dilemmas, but instead looking at it as an opportunity. It's one more chance to make a difference," Ornelas told HuffPost.
But Ornelas, who eats a vegan diet and supports worker-led boycotts of the likes of Driscoll's and Wendy's, has sometimes struggled with food choices too.
Ornelas said she used to take so much time deciding between her options in the produce aisle — locally-grown but not certified organic? organic, but grown and then shipped hundreds of miles away? — that her husband has taken over that part of their regular shopping trips.
"Nobody is going to be perfect, but we can all do our part," Ornelas added.
Still, it's clear even experts are not immune from what food writer Michael Pollan famously dubbed the "omnivore's dilemma."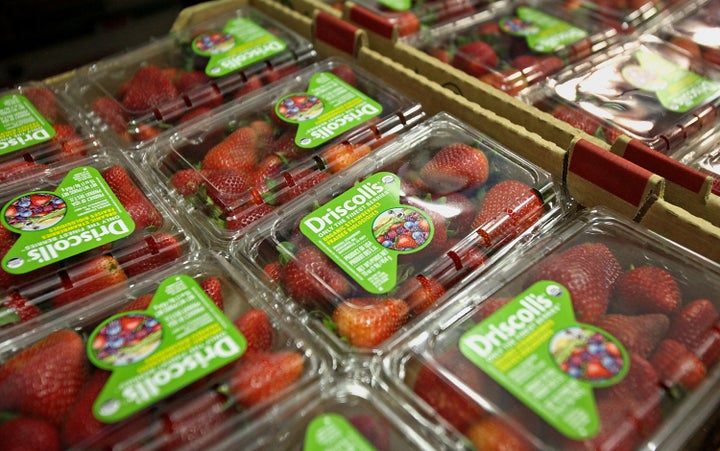 Andrew Chignell, a philosophy professor at Cornell University who teaches an ethics in eating course each spring, had a change of heart when he embraced a vegan diet five years ago. But he still identifies as more of a flexitarian when he's been invited to someone's home for a meal.
He said it just doesn't feel right to turn down his grandmother's meatloaf or his 88-year-old Austrian friend's signature Wienerschnitzel "just to make a point."
Chignell agreed that expecting perfection from eaters is unrealistic, because some of the issues implicit in the question of whether certain foods are ethical to eat or not — such as whether local food is genuinely better food miles-wise — remain unresolved. But other issues — concerning excessive cruelty to workers and animals, for example — are more difficult to debate.
"I think we ask too much if we want people to understand all the empirical details here," Chignell said. "I do think that it's reasonable to think that some of the general ethical impulses are ones that every thinking person should share."
Further complicating ethical matters is the fact that some of the labels, certifications and marking slogans affixed to the foods consumers buy may not mean what some consumers think they mean.
Sometimes it is key to question which details are omitted from how a food is labeled, said Jonathan Marks, an ethics professor at Penn State University.
"We tend to assume that it is good to eat something that is labeled low in fat, sugar, or salt," Marks told HuffPost. "But it may be high in something else that the label does not mention. Or it may be better to avoid this food for reasons other than health."

Another factor to consider is the affordability of food, as nutritious and ethically-sourced foods can sometimes be more expensive — or, in the case of food deserts, more difficult to find in the first place — than the alternative.
There are, of course, tools available to help consumers navigate the jungle of conflicting food labels and purchase products in line with their personal ethics.
The Marine Conservation Society offers a Good Fish Guide smartphone app that allows shoppers to choose sustainable seafood at the supermarket. And the Environmental Working Group's Food Scores app helps shoppers identify products containing pesticides and chemical additives they wish to avoid.
But no currently available tool can encapsulate the myriad of concerns — for animal welfare, the environment and worker's rights, to name a few — that consumers might have.
One new app, the namesake offering of the Brooklyn-based startup HowGood, pulls together information pertaining to a number of these ethical dilemmas and boils it all down to one rating. That rating is accessible through the startup's app or via a shelf label currently showing up in a small but increasing number of retailers nationwide.
Johns Hopkins University researchers are also working to create a new ethical food rating system that will cover a broad range of consumer concerns. The project is led by Alan Goldberg, an environmental health sciences professor.
"It's very hard for somebody that's trying to do good to really carry that out," Goldberg told HuffPost.
While efforts like these will take some time to be completed or to proliferate, it remains up to consumers to educate themselves about the food they are eating and prioritize the information that they find.
After all, this all comes back to the food we eat and feed our families each day — and it's hard to think of an issue more important than that.
"We spend a lot of time researching what computer or car to buy or what companies to invest in and we don't take that same type of time to look into where our food is coming from or why it's so cheap and who is paying the true cost of that labor," Ornelas said. "It's absolutely tough but not doing our best has a worse consequence."
Joseph Erbentraut covers promising innovations and challenges in the areas of food and water. In addition, Erbentraut explores the evolving ways Americans are identifying and defining themselves. Follow Erbentraut on Twitter at @robojojo. Tips? Email joseph.erbentraut@huffingtonpost.com.