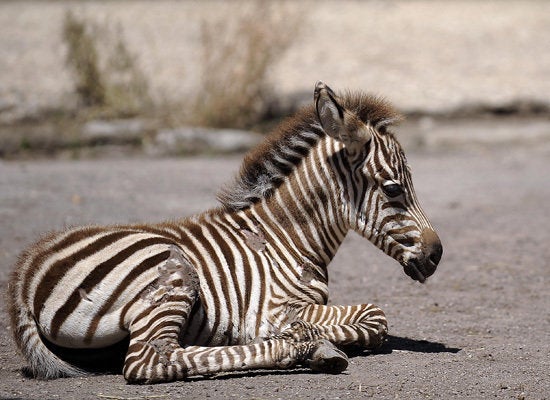 In a summer which has been full of interesting and occasionally exciting food events (Concern Cancer Benefit, Taste of Beverly Hills, Puck-Lazaroff's Meals on Wheels, Special Olympics' Pier de Sol, etc.), it is hard to point to one event so unique that I am talking it up to all my confreres... but this past weekend I did attend such a festival... Los Angeles Magazine's 5th Annual THE FOOD EVENT: From the Vine 2010. And what made it unique, at least to me, was the location... in the majestic vineyards of the Saddlerock Ranch in the hills above Malibu (close to the convergence of Kanan Road and Mulholland Highway). This culinary event, above all others this year, was unique because of the incredible setting, the ranch which is home of Malibu Family Wines and its Semler and Sadderock brands. Acres and acres of natural beauty, vineyards, rolling hills and ponds, shade trees with awnings... a true escape from the city and yet just a short drive away. (I'm told that it can be rented for special events, so if you are planning a convention, a wedding, a birthday bash, look it up.)

Some of the animals greeting us at the ranch. The llama is not in the picture because it was licking my hand not holding the camera.
But what stopped me in my tracks was a small corral adjacent to the entrance where, munching their cuds, were... a camel, two zebras, a llama, and a water buffalo. With several horses in the background. All I could think was, if they can live together in peace and tranquility, why can't we? Then I went onto the grounds and enjoyed a lovely afternoon among the human species, not quite as tranquil as the animals at the entrance. (Watched 60 Minutes last night showing Jane Goodall and her chimps; the simians evidenced all the good and bad elements of their closest relations, us.)

Food writer Merrill Shindler (left) and Valentino's Piero Selvaggio.
In a moment I'll describe some of the food which contributed to the destruction of my diet this weekend, but as veteran L.A. food writer Merrill Shindler said in the introduction to his seminar, the choice of restaurants participating at the event was remarkably deep, not the same old same old, while the selection of wines would keep anyone well-lubricated. (Since I don't drink-and-drive these days, I abstained from all but one cocktail of Veev, the world's first acai spirit. A Pom-Acai Punch, served in a canning jar... refreshing and aerobic-healthy, or so I'm told.)

Elizabeth and Helene An of Crustacean talk about their new Tiato in Santa Monica.
Merrill, the host of KABC's "Feed Your Face" and Editor, of the Los Angeles Zagat Survey, emceed a mixed bag panel of top L.A. restaurateurs: veterans Piero Selvaggio (Valentino), Michael McCarty (Michael's), as well as newer voices like Neal Fraser (Grace, BLD), and Helene and Elizabeth An (Crustacean, Tiato). Selvaggio and McCarty first traded compliments, each suggesting that the other was the reason their restaurants have become local institutions. As Merrill later emailed me,
"It was refreshing to hear Selvaggio describe his food early on as terrible. And fun listening to McCarty speak about the difficulties of finding decent produce even today in New York. And they both described a future in which cuisine would be much more casual...with Selvaggo saying he is planning to open a chain of restaurants serving nothing but pasta... while McCarty wanted to open pop-ups in cities around the globe. Ironically, Fraser is already there with his casual BLD. And the Ans are already there with their new Tiato in Santa Monica. As McCarty put it, nobody wears ties and jackets any more."
Piero later came over to me to reminisce that I was his first customer in a rainy night in 1972, when my late agent Marvin Moss and my ex, Annabelle, and I went into his tiny storefront on Pico... and Marvin set about correcting his wine list. Marvin must be looking down and smiling at the extraordinary wine cellar which Valentino now features.

Michael McCarty of Michael's shows off the new vintage from his Malibu vineyard.
I spent a little time at the Demonstration Kitchen established by Snyder Diamond Sub Zero/Wolf to watch three of my favorite chefs, Rory Hermann of Bouchon Bistro Beverly Hills, Mark Gold of Eva, and Laurent Quenioux of Bistro LQ demonstrate to an engaged audience why they are at the top of the heap of world-class chefs. Later, I watched a very lively panel discussion with Mark Peel of Campanile, Susan Feniger of Street, and Govind Armstrong of 8 Oz. Burger Bar, talk about why L.A.'s food scene is regarded by some as the culinary equivalent of Rodney Dangerfield. (Bottom line: the departing chief of the ill-conceived Michelin Guide says we here are not serious eaters... but Merrill and I kind of think that it is Michelin that is not serious, which may be why he is departing.) Did I mention that the new phenomenon of food trucks was represented by two of the best: Rosa's Bella Cuchina and The Knockout Taco Truck. (And I am not a fan of food trucks, but that's for another Huffington Post blog.)

Bouchon's Chef Rory Hermann at Demonstration Kitchen.
The food served to all (paying) comers was mostly awesome, but I can't read my notes because they are too greasy. John England, Exec Chef of the Rosa Mexicano Restaurants (one at LA Live downtown) told me about their new location opening shortly on Sunset as I scarfed up one of his delicious pulled pork tacos. He won my heart when he saw Laetitia Wines in my current newsletter and exclaimed, "It's my favorite vintage... I can't keep it in stock at home because everyone loves it so." Told him about the 2008 Pinot Noir and he promised to call Wendell Cottle at the vineyard to order it. Spoke to the folks from the Tierra Sur Restaurant at the Herzog Wine Cellar in Oxnard, and described a very nice meal I recently had at this kosher Mexican eatery (yes, you heard me right, it's kosher because the wine is kosher) while visiting the Mullin Automotive Museum down the street from them.

Chefs Susan Feniger and Kajsa Alger of Street tried to serve me a healthy salad.
Antonio from Tra di Noi in Malibu was dishing up pasta from a big hollowed-out wheel of parmesan cheese while entertaining all of his Italian buddies. Did he realize his chef was shaving white truffles on the pizza slices he was serving? Met Charisse Older, the sales and marketing manager of the recently-opened The Capital Grille on Beverly, and told her I must visit it shortly; she served up some silky smoked salmon and raw sliced beef carpaccio. The new Exec Chef of The Lobster at the Santa Monica Pier, Collin Crannell, told me of the wearabouts of the former chef there, Allison Thurber (believe it or not, she was allergic to lobster!), now working as a private chef. Told Linda Guest, the manager of Matteo's on Westwood Boulevard, how much I enjoyed lunch and dinner at her more casual offspring, Hoboken, next door to the upscale eatery. Michael McCarty said my lovely ex, Annabelle, had been into his New York eatery last week..and mentioned that she hardly ate anything...nothing new about that. James Salisburg talked about his unique The Test Kitchen on Pico, with a different chef every night, and I told him I would be there for the Savore dinner on November 11th, since my godson Danny Elkins was cooking.

S'Mores were served up as a dessert for all.
My favorite bite of the day? A hard corn taco of ground beef and pickle from a place called Malo Cantina Suavecita... just awesome. My old buddy Warren Schwartz of the Westside Tavern handed me a great slider, while my friends from Kate Mantilini and Susan Feniger of Street urged me to try some salad. (Salad? No way, not with all that grilled meat at hand.)

Stella Artois beers on tap was a pleasant surprise.
But in the end, it was the pleasure of seeing all of those animals which made this event so very special to me. After all, how many times will I ever see a camel, zebra, llama , buffalo and horses all eating side by side and enjoying their food? Wonder if the human guests enjoyed it as much?
To subscribe to Jay Weston's Restaurant Newsletter ($70 for twelve monthly mailed issues), email him at jayweston@sbcglobal.net.


REAL LIFE. REAL NEWS. REAL VOICES.
Help us tell more of the stories that matter from voices that too often remain unheard.