This simple idea could help to fight a complex problem.
Two friends, Zara Nadeem and Zehra Hassan, are trying to reduce food waste in Karachi, Pakistan, with their Food for Thought campaign. The women distribute to-go packaging labeled with the words "Food for Thought" at restaurants throughout the city. The idea is that when a patron says they don't want to pack up their leftovers, staff will pack it up for them in the Food for Thought containers. Staff will then suggest that the customer give the food to someone in need.
"For a poverty stricken nation like our own, where the disparity between different income groups is so vast, the amount of resources that are being wasted is appalling," Nadeem and Hassan told The Huffington Post via email. "What's even more disturbing is the fact that a certain population of our society can afford to pay the same amount for a single meal that would be sufficient to buy months' worth of groceries for a lower income household."
It's a move that Nadeem and Hassan believe will help spread awareness about the problem of food waste and hunger that currently plagues the country.
"You have to involve people, only then can one expect them to follow [by example]," Nadeem told Pakistan's Express Tribune.
The women say that some have questioned how appropriate it is to give others leftovers and whether this act compromises the recipients' dignity.
"Here you need to understand that the group of people this food is going to are those who, at times, have to scrounge through garbage to find something remotely edible to eat and for such people, even leftovers are welcomed and seen as a blessing," Nadeem and Hassan told HuffPost. "To such people we would also pose the question of whether they'd rather that this perfectly edible food be thrown out as opposed to being utilized as a meal for someone in need?"
The women tackle this issue with a social media campaign on their Facebook page, asking people to post reasons why patrons should pack up their food and give it those who need it.
The women also go to buffets and wedding halls and take leftover food from these venues to give to those in need.
For the month of Ramadan, Food For Thought also asked for donations in order to buy groceries for families in need. While they did this, they met a lot of families that need continued help.
Starting in mid-July, they will launch a "Sponsor a Family" campaign, in which they will post profiles of 30 families in need, and ask people to donate money so Food For Thought can buy them monthly groceries.
According to The United Nation's World Food Program, six out 10 Pakistanis are food insecure and almost half of women and children under the age of 5 are malnourished -- despite the country producing enough food to feed all the entire population.
"The sight of food should not be rare enough to put a smile on a child's face," Food For Thought wrote on its Facebook page. "It is a fundamental right that we as a country have failed to provide. Let us do our part as privileged members of the community to give children better reasons to smile!"
To keep up with this group and all of their campaigns, check out their Facebook page, here.
This story has been updated with comment from Zara Nadeem and Zehra Hassan.
Before You Go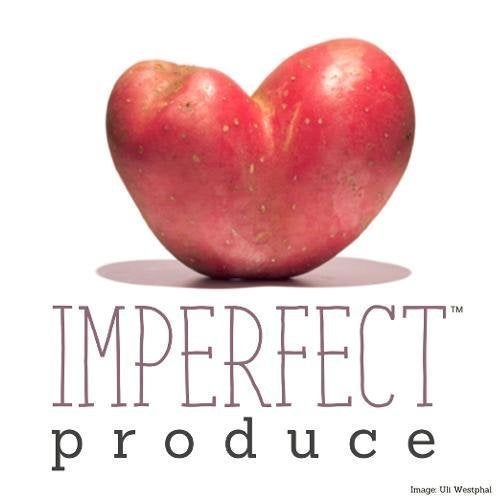 Companies That Fight Food Waste