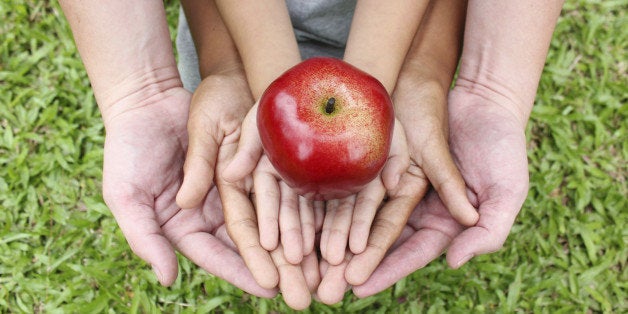 Growing up in the 80s, when the other girls in my class dreamed of being Madonna, I wanted to be like Gro Harlem Brundtland, the Norwegian Prime Minister at that time. Trained as a physician, she later became Director General of the World Health Organization and the world's first climate doctor, recognizing the intricate relationships between health and the environment. Under her leadership, the World Commission on Environment and Development, first coined the concept of Sustainable Development.
Almost 30 years later, her mantra that "everything is connected" still resonates and should guide the world leaders when they gather in Paris.
But interrelationships produce good news, too. Earlier this year, the second Lancet Commission on Health and Climate Change concluded a more optimistic message: that the transition to a low carbon society represents our generation's greatest opportunity to improve global health. This should motivate policy makers to make bold commitments at COP21.
Yet so far, in our efforts to meet greenhouse gas emissions targets, international policy has focused almost exclusively on the energy sector. Food has been almost left out of the climate equation even though it exhibits not only the greatest and fastest mitigation potential but also provides the most achievable health co-benefits.
If we are to make meaningful inroads on climate change, eradicating malnutrition and tackling the epidemic of obesity-related chronic diseases such as heart disease, cancer and type-2 diabetes, we must change not only the way we produce our food, but what's on the world´s menus.
Given the importance of the double-objective of avoiding climate change and improving global health, bold targets to achieve sustainable healthy eating patterns should be a key focus in the climate negotiations.
French women became world famous with the book "French Women Don´t Get Fat". They are known for enjoying themselves at the street cafe with good food and good wine -- even indulging in cake! They know the key is everything in moderation. Or as the American journalist Michael Pollan puts it elegantly; "Eat food. Mostly plants. Not too much."
Calling all HuffPost superfans!
Sign up for membership to become a founding member and help shape HuffPost's next chapter