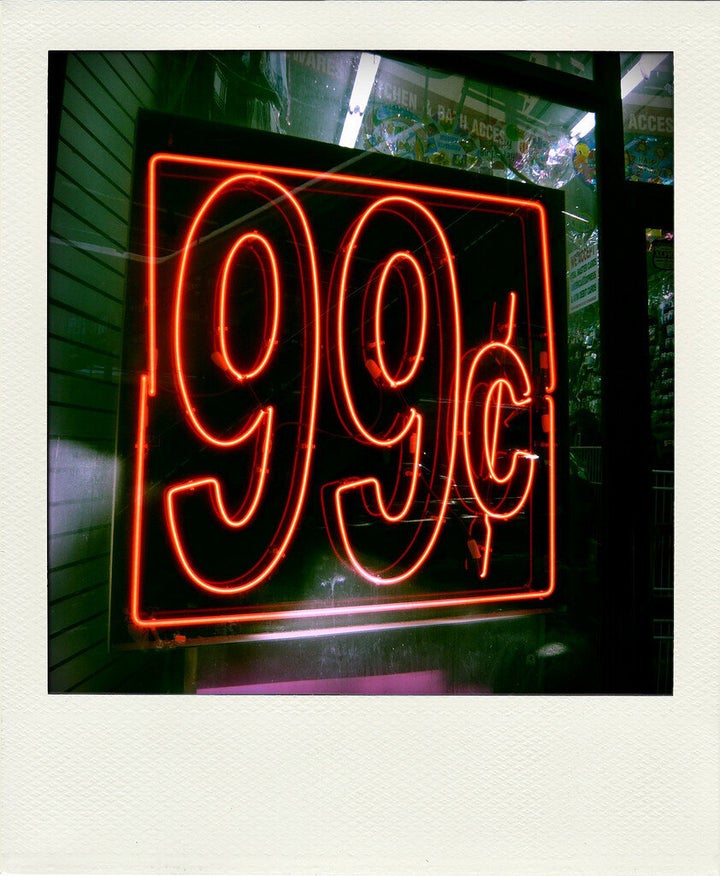 Food Informants is a week-in-the-life series profiling fascinating people in the food world. We hope it will give you a first-hand look at the many different corners of the food industry. Know someone who would make a great Food Informant? Tell us why.
As a result of spending his teenage years in Minnesota (the land of "white bread, white gravy, and white meat"), Karl Wilder learned to cook in self-defense. Mastering the Art of French Cooking was his best friend. He left for California at age 18 where he discovered fresh vegetables, Chinese food and wine. He attended culinary school and then traveled the world -- learning from Italian and Bulgarian grandmothers, a talented French man, Vietnamese villagers, and his brothers and sisters in Yemen and Turkey. "Show me how to make that" gave him a kitchen pass all over the world. He was the owner and Executive Chef of The Country Club in New Orleans, Fusion On The Fly Catering in New York, and recently returned from the Dominican Republic where he had the enormous pleasure of being the Executive Chef at a resort.
Recently, inspired by a meeting at the San Francisco Food Bank, he started the food stamp challenge: living and eating on a food stamp budget. What began as a one week project has turned into a two-month long commitment. Wilder calculated that a family has $1.33 to spend per meal, and decided that when using oil and seasonings, the cost would be $1.22. In total, he has less than $4 to spend on food per day. He monitors his nutrition and caloric intake on FitDay. You can read more about his daily experiences at on his blog, Fusion On The Fly.
On August 27, Wilder will be cooking 12 hours (10AM to 10PM) at St. Luke's Church in San Francisco with chefs and other celebrated guests who are dropping by to challenge him with mystery ingredients.
Read Karl Wilder's diary below to see what happened when he evaluated McDonald's dollar menu with a store manager and what a fan bought for him in line at Trader Joe's.
Monday, August 15
7:59am: I have fed the cats, made coffee, started breakfast and am ready to sit down to a cup (black -- I can't do cream on this budget) and check email. YEA!! Finally confirmations from both Danny Bowein (Mission Chinese) and David Lynch (sommelier at Quince). Many invited chefs are still outstanding but I am putting the schedule together and we are doing the press release today.
8:15am: More hate mail. The hate is not directed at me but rather a woman who drives a Mercedes and uses her food stamps to buy crab legs and lobster -- fiction -- however several people write of her and her variations every day to tell me how abused the food supplement program is. I no longer answer these emails.
8:30am: My breakfast is ready. I made dirty rice with chicken and fermented black beans with double fermented soy sauce. The cost was $0.92 but I only ate half the pot so with my small pot of coffee my cost was $0.76 for breakfast. I overspent a couple of days ago so I am making up a deficit now.
10:30am: My friend Sylvia called and asked if I could make a run to the health food store for her. I passed the best roast duck restaurant in San Francisco on 30th and Noriega, the smell made me weak. I stop by the produce store and look longingly at the purple basil at $1.49 a bunch. I do the calculations as to what it would cost to make a pesto and how many servings I could get, and what vegetable if any I could add to the pasta. It topped $1.50 a serving. I looked at the carrots and cabbage, both well within my budget and left without buying anything.
11:45am: I decide to pack a gym bag and eat a small serving of soba noodles so that I don't have to come home for lunch. They have peanut sauce, scallion and shredded cabbage. Cost $0.29 per serving.
1:00pm: Met with Caroline Chen, a lovely young writer at SF Weekly and SF Foodie. We had two conversations one about the upcoming benefit for the Food Bank and one about my living on the food stamp budget. I showed her how loose my jeans were. She said that a roommate had moved out leaving food behind and she would give it to the food bank.
4:30pm: At my front door is a bag with a can of cream of chicken soup and a note from my Chinese neighbor. "This is always at the food pantry, every week so much. Make something and tell me what to do with it." I made a mock congee. Congee is a rice-thickened broth to which anything can be added. I took some chicken stock, the canned soup, chard from the garden and the leftover chicken rice from breakfast. It is actually pretty good. $0.96 with 5 cups; it comes to $0.19 a cup. I had 3 cups; I was hungry. A $0.57-cent snack. I can live with that.
6:30pm: I run out to Trader Joe's (one of our sponsors) with some postcards about the event. I eat one tortellini at the tasting station, sauce was too sweet. I read the label, sugar added. Sugar does not belong in tomato sauce. I grab my pound of pasta and my can of clams and hit the 15 or less aisle. The guy in front of me turns around "Are you the Food Stamp guy?" I knew what he meant. He looks at me, "Wow you are really small, you look so much bigger in your pictures, I mean, you look great, I'm sorry it's just…." He was embarrassed. I stopped him. "I know, there are only two people in the world shorter than I am, George Stephanopoulos and some woman in Japan." He laughed. People are often surprised at my size when they see photos, hear me on the phone or on the radio I give the impression of being large. My favorite was a woman who told me "You look just like a man, only smaller." We start chatting. Just before he gets to the register he gets a look and says he forgot one thing, he runs to the back of the store and comes back just as his basket is being rung. After he pays he hands me the "one thing" he had run back for. Half and Half. "Dude, I just can't stand that you have to drink your coffee black to stay on this budget, I admire your dedication but have some cream on me." And the stranger walked away.
7:30pm: I came home and made dinner. I had excellent Halal Grass Fed beef I had thawed, pea shoots broccoli, fermented black beans and rice. The meal total was $1.84, but since the rest of my day was such a bargain my day came to only $3.46. My deficit almost erased.
Tuesday, August 16
9:00am: I am opening all my cupboards and checking every item in the freezer. I am hungry and want everything I don't have. I want toasted baguette, I want fruit and I want bacon. I take a cup of coffee and begin answering my email, and reading the news. At least the coffee has cream thanks to the tall stranger at Trader Joe's.
10:30am: I still want bacon and decide to take a walk to the local Safeway and see if they have any on sale. If I make a drive I can get cheap slab bacon at Food Co, or in Berkeley at the Grocery outlet but that is a far trip for bacon. The cost of the gas would outweigh the savings in pork candy. At Safeway I find black grapes for $0.99 per pound for the local ones. I take a choice bunch out of the pre-filled bag. I count the slices of the thick cut to see what my price per slice is, and then I count the slices of the thin. The thick has more slices for the same price? I count them again and then see that in the same brand, they have packaged the thin cut as 12 oz. And the thick at 1 pound. What I would think was the worse deal was the better deal. I find a loaf of something that resembles Italian bread on sale for $1.19.
11:30am: I finally get around to cooking breakfast. Three slices of bacon, two eggs, toast to dip in the poached eggs and a few grapes. This may not sound like an outrageous breakfast but my total is $2.24. I have almost blown my budget for the day. It is a good thing I ate late. I need to plan ahead to make sure I have a CHEAP dinner.
12:08pm: I get the link to the SF Foodie article.
1:00pm: Re-warmed the bacon fat and filtered it to save for future cooking. Bones and fat are precious in this house.
3:00pm: I realize that I have spent hours answering email and decide to head out. I go to the bank and make a stop at Guerra's Meats. I get a piece of liver at a great price $0.57. I have not had beef liver in years.
7:30pm: I arrive home from the gym. Starving. I put water on to boil and run to the garden and fill a bowl with chard. While I slowly saute some garlic in oil, I separate the leaves from the stems and cut the stems into tiny pieces. When the garlic barely begins to turn color I add the stems, some salt and red pepper flakes. When the pasta is done I toss it with the chard leaves the garlic and oil and sit down to one of my absolute all-time favorite meals.
9:30pm: The doorbell rings. It is a friend of mine with a bottle of wine. I am so grateful, both for the company and the wine. I don't know why I am feeling so stressed but I am. I make popcorn, which goes really well with Italian wine, it must be the butter.
Wednesday, August 16
7:00am: I make coffee and eat some grapes. These grapes are good. I toast the rest of yesterday's bread, as I get inspired. A bacon, liver and onion sandwich? Yea! Breakfast is going to be good. The liver was rich and mild and almost melted in my mouth. It was just perfect. I total the cost $2.60; oops I did it again. I overspent on breakfast. I now get less lunch and dinner. That's what it means to the people who live this way. $0.57 worth of liver means a sacrifice elsewhere. Tell the truth, how many of you spent more on coffee this morning than I spent on breakfast?
12:00pm: Eastern European market stop. I run into one of my neighbors, an immigrant from Yemen. He sees my light basket with lentils, cabbage, tomatoes and onions and asks if I am now a vegetarian. I gave him a postcard about the event and told him about living on the food stamp budget until that date. He sent a quick text. A few minutes later his wife came running in with a still warm loaf of circular bread crusted with sesame seeds. "I made many loaves today, I want you to have this for your dinner." While I feel like I am cheating when people keep giving me food; could you say no to a fresh baked pide (flatbread)?
1:43pm: I have to head back to Le Beau Market to talk to the manager but I scarf half the ring of sesame bread before I go. Man can live by bread alone (at least for one day) and there is such a thing as a free lunch.
6:30pm: Home and ravenous. I had planned ahead and quickly cooked some of the Halal beef and made it very spicy. I served it with tomatoes, onions, corn tortillas, cheese and yogurt. Sort of a Tex-Mex meets Istanbul. Great dinner, but no vegetables to speak of. I need to make that lentil and vegetable soup so I don't slack on nutrition tomorrow. There are leftovers and I spy some leftover rice. If I do something with tonight's leftovers and that rice I get a free meal.
8:30pm: I finally get the soup started. I use up the chicken stock I had made, add some red lentils, a head of cabbage, two tomatoes, an onion and a little garlic and decide to let it simmer and see what it turns into.
9:30pm: It turned into a soup that needed something. So I start with my something's. First I add some ground up dried shrimp, next some sun-dried tomato bits…we're getting there. Drop by drop I add bacon hot sauce and finally it is complete. It has a little kick; depth of flavor and every taste makes me want to take the next taste. I put it in the refrigerator. It will make several cheap and healthful meals.
Thursday, August 17
8:00am: Up. Coffee. Toast (from my gift bread) with butter and I sit down to tackle some of the email that has come in. No Internet. $0.45 breakfast; butter is expensive.
8:30am: Party to cater. Off to Sausalito to shop.
9:30am: My friend Gail and I arrive at the Farmer's Market. It is a food paradise. The, best, freshest, most beautiful... and the prices reflect it.
12:30pm: Four stores later the shopping is finished. Before I get started I make us BLT's with avocado. Awesome lunch! And my cost is $0.00. I do the prep work for Saturday's party. I got the lamb marinated, the pesto made for the pasta, the twice baked baby potatoes stuffed and ready for the oven, etc. I make Gail some turkey meatballs with yellow heirloom tomato sauce for her dinner. We load the food over to the kitchen where the party will be finished and it is 7:30 before I get back to the city.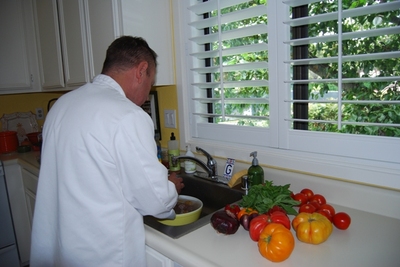 8:00pm: I unpack my bag of riches and find a stash of turkey meatballs, strawberries, apples as well as chorizo and salsa made by our friend Rick. The best salsa I have ever tasted in my life. I made more sauce and added in the leftover beef from yesterday and 3 turkey meatballs with some pasta. My cost for dinner is $1.10. I managed to respond to 3 emails out of close to 1,000. I watch part of Beneath the Planet of the Apes. Kim Hunter is great.
Friday, August 18
7:30am: Wide awake, but a dreamless sleep. I feel cheated. I do feel great today. Coffee, and 6 strawberries (a gift from Gail) My cost $0.30.
8:00am: I begin to wade through the email. Press inquiries; good. Hate mail; delete. Junk mail; delete. Family and friends; answer in detail.
10:21am: STILL finishing the email. It seems never to end. Turns out the SF Food interview with me about living on the food stamp budget has gone somewhat viral. Good, I want this event to FILL the coffers at the food bank. I take a break and fry Rick's chorizo. It is too intense by itself; I wrap it up and heat some cabbage soup. It comes to $0.24 a serving.
1:00pm: I am hungry. I debate driving all the way home and then I spy McDonald's. I have been an open critic of McDonald's and recently the manager of one of the local stores contacted me to tell me how good the food really was and would I please come by and taste the dollar menu. He said it was cheap and healthy. I went in determined to try what he served. He was all smiles and very happy to see me. I was asked to sit down and they would bring me a tray of a good dollar meal. On the tray were a chicken sandwich, fries and side salad with dressing in envelopes and a soda. First a french fry. How much sugar do they add to these things? It was fries as dessert. Not a winner. Deep fried chicken patty on bun…but was WAY too sweet and mushy, chicken crisp and flavorless, it could have been tofu. The side salad was limp and the dressing loaded with disgusting ingredients. No real flavor to it. I was being watched, it was like being a guest in someone's home. What could I do, I smiled as I tossed the "food" and thanked him and got out quickly. I did not eat most of it, just a taste. It would have cost 4 bucks, essentially someone's budget for the day. I did not calculate the calories or nutrition. I did not eat enough of it to impact my calories and I can't imagine that it had any nutrition.
2:00pm: I made a toothsome and soul-satisfying spaghetti carbonara. Three slices of bacon (American bacon), 2 eggs, 1/2 cup frozen peas, two ounces of pasta. I feel so much better. I listened to Chef Anne Burrell when she said that this pasta loves black pepper. She is right, that girl can cook. $1.87.
3:00pm: Before I head out again I send out a 411 to a headhunter. I checked my bank balance and once this event is over I am going to have to get back to work. Fast…just got an inquiry about an Italian place…would I be willing to relocate to Belarus? Sure I say, later I am going to have to find out what country I said I might move to.
7:49pm: I fry a few of the tortillas and eat them with salsa while standing at the stove. The stress has gotten to me, so I crack a second bottle of my birthday gift wine and pour a glass.
8:30pm: I made quick fried rice and beans Mexican Chinese style and had it with more tortillas. $1.21.
Saturday, August 20
9:00am: I slept a solid 10 hours. Woke up hungry. While making coffee I ate more tortilla chips. Salty and addictive. I mushed some of the rice and beans into a bowl and put cheese on top and set it in the oven to warm. I ate and had my coffee and went back to bed, just to lie down and quickly fell back asleep. Leftovers -- so cost is cheese at $0.31.
12:00pm: Gym, and home for cabbage soup before heading out to the party. $0.24.
3:30pm: Chef's jacket on and I glaze and roast a ham, pull the lamb out of the marinade and get it roasting, dish serve, dress heat, etc.
5:00pm: I take off the chef's jacket and become a guest at the party I catered. Though I have made the transition, I still carve the meat and keep an eye on everything. There is a lot of help with drinks, service, clean up but I never take my eyes far from the kitchen or buffet.
7:00pm: I eat some ham standing up by the stove and finally accept a glass of wine. Eventually I relax and sit down to talk with friends.
11:00pm: Leftovers wrapped, kitchen clean I head home. I get home hungry and make popcorn with butter and watch part of some forgettable movie before bed.
Sunday, August 21
11:00am: I make a sandwich with ham picked from the bone and make some mayo. I put the ham bone onto simmer for a bean soup. I look at all the leftovers plus the bounty given me by my friend Cathy who visited a farm and brought food back for Sylvia and myself and feel a little guilty. I have an abundance of food I did not purchase on my food stamp budget.
After I thought I about it I decided it's okay because I committed to living my life on this budget and this is my life. It includes friends who share and I am grateful to know so many wonderful people. Breakfast cost for me: $0.50.
12:00pm: I have tomatoes, I decide to make sauce. All of these super ripe tomatoes, Romas, heirloom, and cherry. Peels and seed and all melt into the pot with a little onion and garlic. Thirty minutes later they have melted into a delicious blend. I decide to simmer a little longer.
3:00pm: After a few hours of gardening and generally sitting around I heat a cup of the cabbage soup. Not because I have an appetite but because it is one of the more nutritious foods I have around and I wanted something good for me before I head to the gym.
5:00pm: I deal with some of the email from diva chefs who had been invited to join us on Saturday. Rather than committing, some of these folks are asking things like… "What press will be there at what time, I'd like to do it but prefer national to local…and what transport arrangements have been made? I hope we are not being asked to provide our own transport and have to deal with parking." I sent a generic response to the whole lot of them. "If you care enough to help we would love to have you join us, the schedule is almost full but if you give a quick call I can add you to the available times." I bet I get one call.
8:00pm: It is time for a pasta. I have the rest of the turkey meatballs and some of the sauce made this morning. I have a glass of the birthday wine I had opened. I had to throw out the remainder of the soba noodles and cabbage. When I opened them it seems the cabbage had begun to ferment and not in a good way. I took $0.29 off of my food budget for waste. My first waste since July 1. Pasta costs $0.19.
See previous Food Informants below: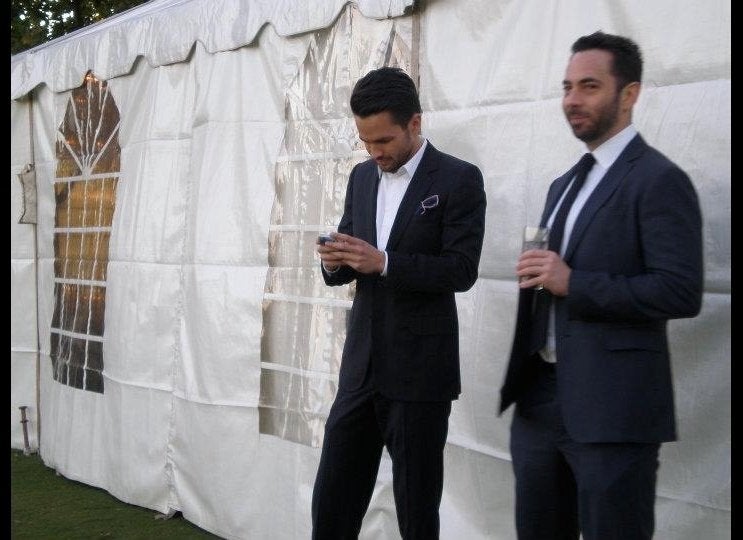 Food Informants
Popular in the Community