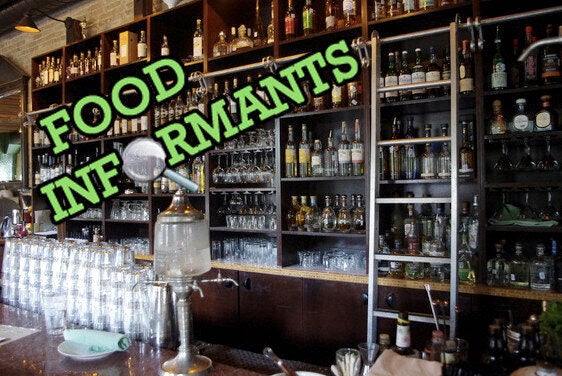 Food Informants is a week-in-the-life series profiling fascinating people in the food world. We hope it will give you a first-hand look at the many different corners of the food industry. Know someone who would make a great Food Informant? Tell us why.
Kareem T. Hajjar's bar and restaurant law practice includes the representation of approximately 400 bars and restaurants located throughout Texas and includes the formation of corporate entities, real estate acquisition and leasing, zoning and other land use and municipal issues, trademark acquisitions, Texas Alcoholic Beverage Commission permit acquisition, employment agreements, mergers, acquisitions, and reorganizations to private offerings of debt and equity securities, venture capital transactions and contract negotiations.
Kareem has served on the Board of Directors of the Austin Young Chamber of Commerce, the Advisory Council for the Texas Wine and Food Festival, the Leadership Council for the Ronald McDonald House of Austin, the Board of Directors for FloralBurst, the Membership Committee of the Texas Food and Wine Foundation, and the Bulletproof Committee for the Lone Star of Texas Rodeo.
Read more about how Kareem navigates various red tape and bureaucracy to help out his restaurant clients.
Monday, September 24

5:57am: Stand outside Whole Foods with the other early morning freaks waiting for the cafe to open. Same breakfast as every other weekday morning: the Breakfast Taco Bowl with 3 egg whites, 1 scoop of veggie chorizo, whole black beans, pico de gallo, shredded cheese and jalapenos.

6:05am: Paper pushing with the best of them. Between phone calls this morning, I negotiated additional free rent for a Vietnamese Pho restaurant in south Austin who is having trouble getting its building permits through the maze that is the City of Austin, set the structure for a capital raise to fund a new brewery to open in Savannah and Austin, reviewed the paperwork for the sale of a bar which is the final piece of a BYOB all nude gentlemen's club turned late night lounge (for this diary, let's call it "Bambi's Bar"), and continued negotiating the settlement of damages of a Chinese food restaurant whose landlord has been overcharging for water in its shopping center.

1:00pm: There is a certain lieutenant of the City of Austin Fire Department who is costing a client a significant amount of money for no apparent reason. After prepping for court tomorrow, I prepared an indemnification agreement for a new truck stop/bus stop that is being developed on the east side of Austin. And, I signed a new client who will begin importing rum from the Caribbean to the United States and Canada in the third quarter of 2013. By the end of the afternoon, I thought I'd get home at a reasonable hour, but was called to an emergency meeting because a client was greeted unexpectedly by a subpoena wielding Texas Alcoholic Beverage Commission. What a way to end a Monday. It took a few hours to straighten out, but all is well.

8:45pm: Elizabeth Street -- You wouldn't know it from the name, but it's a cross between a classic French boulangerie and a pho house specializing in noodles, pho and banh mi. Tonight's dinner was two different kinds of veggie Pho: (1) Mushrooms, Greens, Tofu, Hot Bean Paste and Sesame Oil; and (2) Cauliflower, Bok Cho, and Miso Toasted Seaweed.

Tuesday, September 25

6:05am: Court in three and a half hours, so I am hurrying today. I reviewed loan documents for a line of credit for a national restaurant chain. Unfortunately, I found that the law firm hired by the bank pays its associates too much money. As I read, I realized half of the loan is for my client and the other half of the loan is for what Google tells me is either a biotech company or an adult toy manufacturer. If they cut and paste like 99 percent of the population, why are they paid like the one percenters? If you're going to be paid like a one percenter, at least perform like one.

9:30am: City of Austin Municipal Court. The lieutenant from the Fire Department didn't show, shocker, causing my client another hour and a half of attorney's fees. But we got some things accomplished that will maintain status quo until we resolve the issue. We were finally able to get a ruling on a report they refused to turn over. Chalk one up for the good guys.

11:00am: Shared the bad news that ignoring state law and opening in a county where alcohol sales are banned is not a good idea.

11:30am: Lunch at the desk -- Buffalo Chicken Salad and fruit cup. Prepared a lease for a national Mexican food restaurant chain entering the Austin restaurant scene. Good luck!

12:45pm: This afternoon has been a zoo. I prepared a Management Agreement so a bar could be sold and the buyers could continue operating under the existing permit while their permit is in process, then had a phone conference regarding that certain client who will not be named who had their bar visited by subpoena wielding authorities (if I were a magic 8 ball, I'd say "Outlook Good"). New client of the day #1 -- an old gentlemen's club turned nightclub evidently never filed for its permits and now has to ask for forgiveness instead of permission! My favorite kind of client!

2:00pm: Reviewed the tax provisions for a new restaurant owned by a celebrity chef (he's at the top of his game).

3:00pm: New Client of the day #2 -- a bed and breakfast mid-construction just discovered that they sit on land that is restricted to only residential uses, including the sale of food and alcohol. Fixable, yes, but not easy. But, the stakes are really high on this one because they literally have their life savings in this project.

4:00pm: Phone conference regarding a new 12,000 square foot bar concept going into Houston. Afterwards, I worked on the review of engineering and architectural agreements for the bus stop/truck stop.

6:00pm: My favorite meeting of the day was with Sidney Roberts, owner of G'Raj Mahal, an Indian trailer, regarding her move to a brick and mortar location in the Rainey Street District of Austin. Cognac was involved, and it was glorious.

8:30pm: Even more glorious was dinner from, of course, at G'Raj Mahal. The highlights were Coconut Naan, vegetable samosas, amazing Tamatar (Indian version of tomato soup), Shrimp Madrasi (classic curry with a touch of lemon, sauteed onions, peppers and tomatoes) and Fish Rechaad Masala (frangrant red chili seafood sauce). For dessert -- Indian Beignets, which is a doughy derivation of Naan with spiced sugar. It's all fantastic, but nothing tops Coconut Naan. Whatever you think is your favorite food loses to Coconut Naan.

Wednesday, September 26

6:15am: I hate mornings like this. The 12,000 square foot bar concept going into Houston is no more. And, evidently, the fun continues in Houston with the termination of a contract for the purchase of a parcel of property which was supposed to be a new location for a national barbecue restaurant. In our review of the documents for the sale of this parcel of property, I discovered that the seller was attempting to require that my client get his permission for any future use of the property. On the plus side of the morning, we made the final edits to the first draft of the national Mexican food restaurant entering the Austin market.

9:45am: Meeting with the client selling Bambi's Bar to go over the most recent draft of the closing documents.

11:30am: Hump Day lunch was at Fino. Best Mussels & Frites in Austin. There are a few close seconds, but I still think the fennel and saffron take the sauce to a whole new level. It can turn a frown upside down in no time.

1:30pm: To quote a quick line from "Finding Nemo", "Happy feelings gone." My first meeting in the afternoon is with an iconic coffee shop in Dallas, Texas who has found themselves on the wrong side of too many creditors -- IRS, property taxes, mortgages, etc. We really have our work cut out for us, and it's a too common story. Bank went under, which caused delays and some misapplied payments. Then, tight cash flow and a bit of mismanagement, and things went from bad to worse to visiting with me.

3:00pm: In addition to working on the sale of Bambi's Bar, I've been working on the sale of Scoot Inn, a central Texas music venue and purportedly the oldest continuously running bar in Texas. Closing has been set and moved off three times already, and there was a last minute renegotiation of terms. As a result, the rest of the afternoon was spent overhauling the documents.

7:00pm: Met Scott Larrick (restaurant architect) for a cocktail in the Rainey Street District. First, at Javelina I tried a surprisingly good Irish Green Tea (Jameson Irish Whiskey, Peach Schnapps and lemon lime soda) then moved down for a couple of vodka sodas at Clive Bar.

9:00pm: I'd be lying if I said I had a fabulous dinner. In truth, it was about 15 Ritz crackers, peanut butter and jelly.

Thursday, September 27
6:30am: I reviewed a loan package for a quickly growing Vietnamese restaurant chain, which is expanding throughout the South.

10:00am: I finally had a chance to review the inspection report by that pesky lieutenant in the Austin Fire Department. Apparently, where there is smoke there is an International Fire Code that disagrees with the inspection report. Chalk up another one for the good guys!

1:00pm: My favorite meeting of the day was with Deborah Reid, Cupcake Diva, who is putting together a concept for some very special cupcakes. That's as much as I'm allowed to say. But, they will shake up the cupcake market if/when they do come out.

3:00pm: Additional review to Bambi's Bar and Scoot Inn closing documents. Tomorrow will be a big day.

5:45pm: Sustainable Food Center Board of Directors Meeting -- SFC creates opportunities for individuals to make healthy food choices and to participate in a vibrant local food system. Through organic food gardening, relationships with area farmers, interactive cooking classes and nutrition education, SFC strives to give children and adults increased access to locally grown food and to empower themselves to improve their long-term health. It's a great organization and we are in the middle of a capital campaign to build a new headquarters with enormous community garden, kitchen classrooms, meeting rooms, and anything and everything else you could think of. 73% there! Yes!

Friday, September 28, 2012

7:00am: Review an updated loan package for the Vietnamese pho restaurant. We were able to finally finalize the documents and they have their funding! Spreading Asian cuisine to the suburbs one SBA Loan at a time!

10:00am: The Bambi's Bar transaction closed this morning! All went smoothly!

11:30am: Lunch at Ranch 616 with a local banker. I opted against my regular meal for Shrimp Tamales with Oaxacan Cheese and Poblano Peppers, all cooked over a banana leaf. Amazing.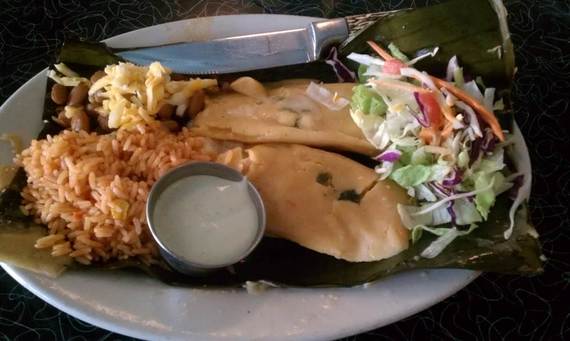 1:00pm: The Scoot Inn transaction closed as well! It's been a heck of a day!

3:00pm: Prepared a loan package between two restaurant owners with one just being a good friend and neighbor to the other.

4:00pm: Meeting with Austin Beer Garden Brewing regarding the review of terms for their intended location in south Austin. They are stressed, but in reality, we're getting closer to the finish line and I know this deal will get done. They brought some amazing half gallon jugs of their finest beers.

7:30pm: Cocktails and dinner at Peche with my lovely wife, Melissa. Curried butternut squash soup, seared diver scallops with fried Brussels sprouts and sweet potato risotto, a fig manhattan (rye, sweet vermouth, house cherry vanilla bitters and a fig foam), and a blood and sand (Dewar's, Cherry Heering, sweet vermouth and orange juice).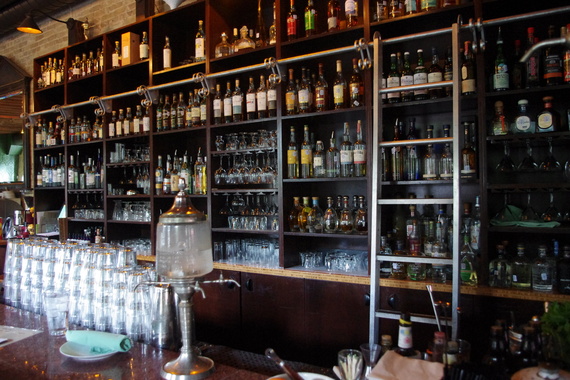 See more Food Informants below: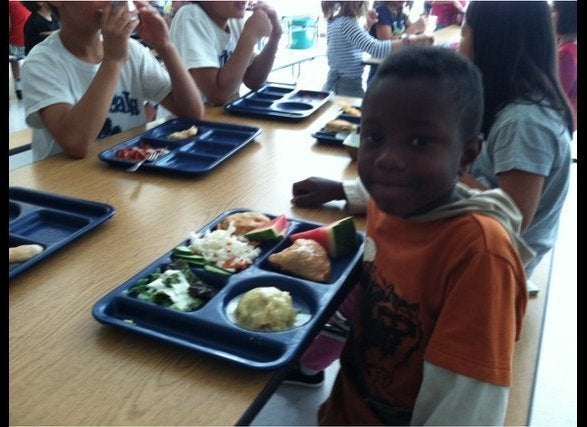 Food Informants
Related