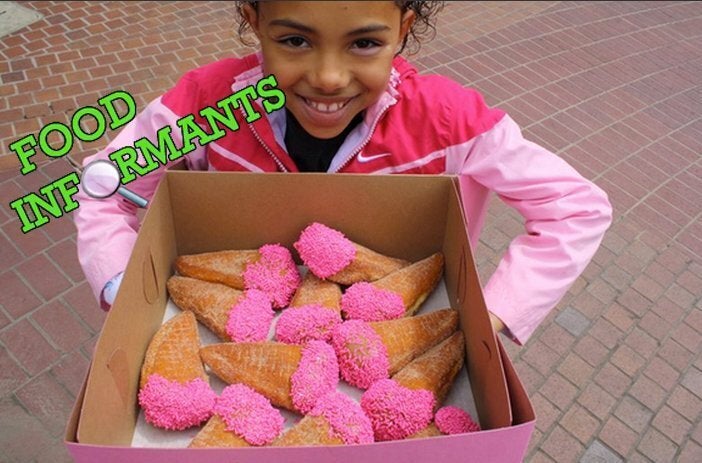 Food Informants is a week-in-the-life series profiling fascinating people in the food world. We hope it will give you a first-hand look at the many different corners of the food industry. Know someone who would make a great Food Informant? Tell us why.
Kenneth "Cat Daddy" Pogson and Tres Shannon have been friends for awhile. They always wanted to start a business together. Something that would fit into an extraordinary Portland business climate. Something fun, different and one for the ages. After much searching under rocks, tequilas, and Portland's under belly, they found what they were looking for... doughnuts!!
Cat Daddy with his astute business sense, and Tres with his seemingly endless supply of connections, set forth to conquer Old Town, Portland. After a meeting with some Armenians and drumming masters, they were ready to set up shop in the "crotch" of Portland -- Old Town.
Voodoo Doughnut is now coming up on it's 10th year of business. Cat Daddy loves spending time with his family and is a former roller derby, game show, & Portland organic wrestling announcer. Tres hosts Karaoke From Hell every Monday night at Dante's and is former owner of the famous all ages club, the X-Ray. Both Cat Daddy and Tres Enjoy life to it's fullest. World Doughnut Domination!
Read more about the crazy doughnut concoctions that Voodoo creates.
10:30am: Met with the folks from Travel Portland to discuss the launch of a "passport program" geared at luring tourist from Seattle. People could redeem their passport for a Portland Cream doughnut.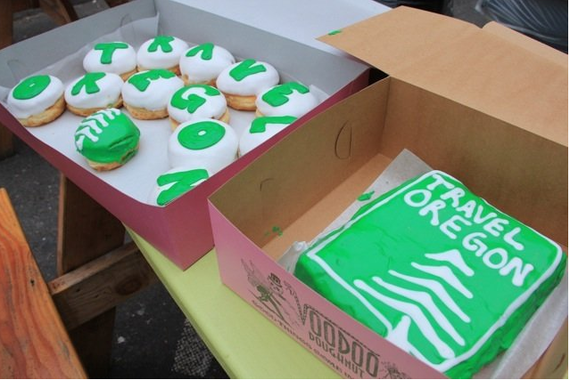 1:00pm: Checked in at Voodoo (Downtown location) where our employees had some fun while decorating.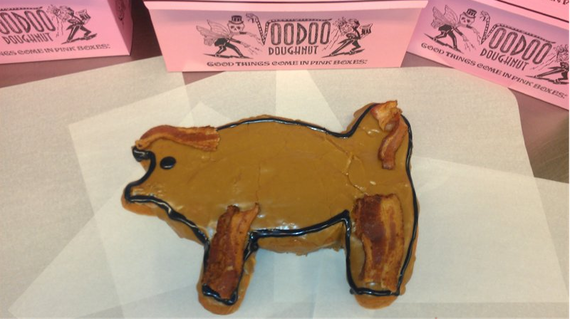 3:00pm: Met with Johnny Stallings to discuss our continued participation in his prison outreach program, Open Hearts, Open Minds. Each year the program puts on a play. King Lear is on the list for this year, but not official.
7:00pm: We were guests coaches for the Portland State Lady Vikings basketball team. We led the ladies to defeat in a quest for the Dam Cup against the regional rival, Eastern Washington, 56 to 68.
Tuesday, January 22, 2013
10:45am: Agreed to be on an upcoming panel for the Governor's Conference on Tourism. The panel is named, "The X-Factor of Ridiculously Successful and Innovative Destinations."
11:00am: Checked in at our Voodoo Too location. They just got finished making some birthday doughnut orders.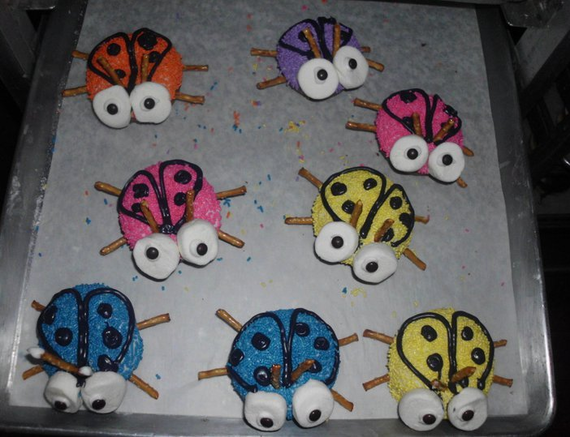 12:00pm: Went to the Rogue Beer HQ to watch Fred Armisen on The Rachael Ray Show. He came out with our Bacon Maple Ale as a gift for Rachael. Good bit, thanks for the Portland love Fred!
1:00pm: Downtown Portland location starting to make Valentine prototype doughnuts for Valentine's Day.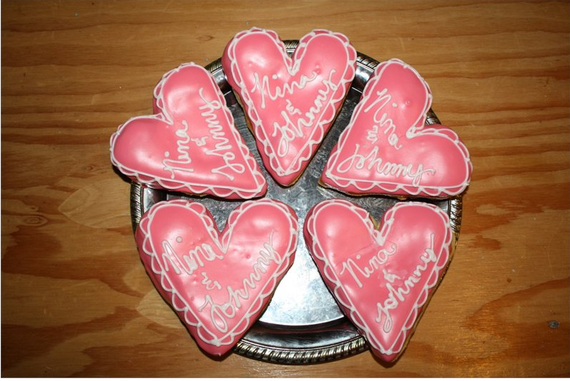 3:00pm: Started negotiations with the Eugene Emeralds, a minor league baseball team in Eugene, Oregon to team up and make Voodoo Doughnut Bacon Maple Brats. Crap, I just wrote down another idea that will get stolen.
Wednesday, January 23, 2013
11:15am: Discussed the possibility of doing a business cameo (After they shot some B-Roll at our Voodoo Too location last week) on a reality show for Discovery Canada about a local shredding company, called "Shred." Coming soon.
11:30am: Worked on a plan to escalate the fundraising for the Ken Kesey Fund, a project to raise enough money to purchase the Kesey papers from the family so that they will remain in Oregon at the University of Oregon Library. We are hoping to get a local brewery to create a beer and pass on some of the proceeds to the fund. We sold almost 20,000 themed doughnuts in which we "Dough-nated" a portion of the proceeds. Of course the first reply we always get when we bring up the project is "Ask Phil Knight." Phil can't pay for everything though.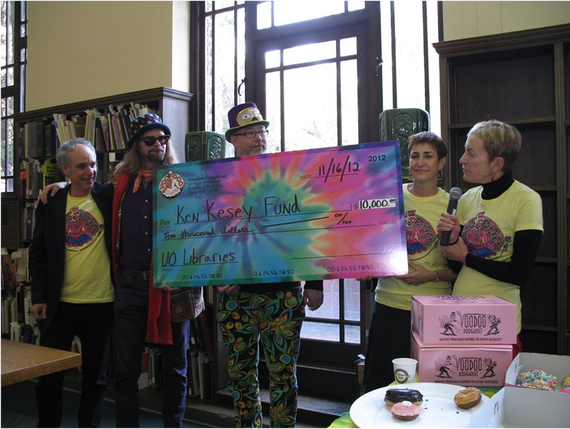 Noon: Downtown Portland shop made cigar doughnuts for the arrival of a new baby girl.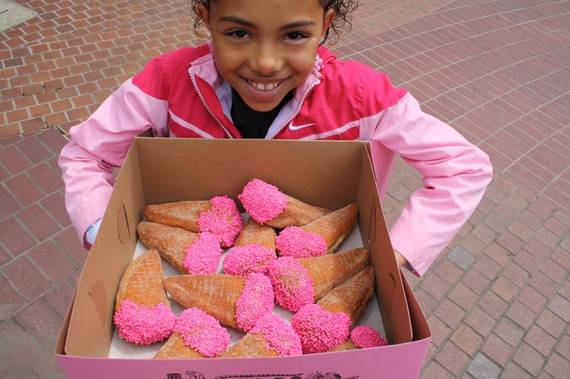 4:00pm: Our employees had some more fun.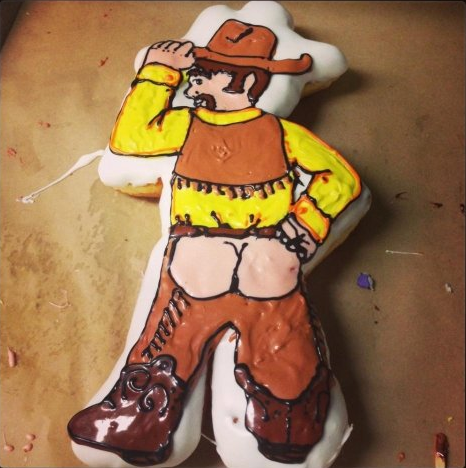 4:30pm: Walked in on a doughnut eating contest in progress at the downtown shop. Reminded the contestant that if they puked, they were still in the contest as long as they ate it, puke and doughnut both. That usually slows them down a bit. He was not successful.
10:30am: Our assistant gave the go ahead to set up a book signing at our Voodoo Too location for Rose Putnam's Path to Darkness, Volume 4. All 3 stories in this book feature Voodoo Doughnut.
11:00am: Met with our assistant who is in charge of coming up with a Mardi Gras themed, King Cake Doughnut for a special event. We've narrowed it down to a couple of good options.
Voodoo Too made some specialty doughnuts for the days pick up orders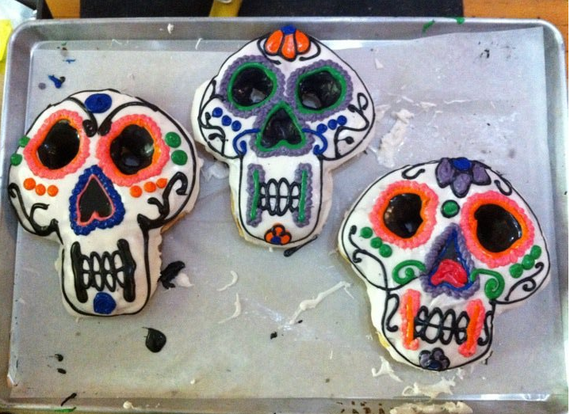 1:30pm: Random photo op with a Michael Jackson Impersonator. He is promoting a show in Salem, Oregon on February 16. He moonwalked in the store and sang "I'll Be There."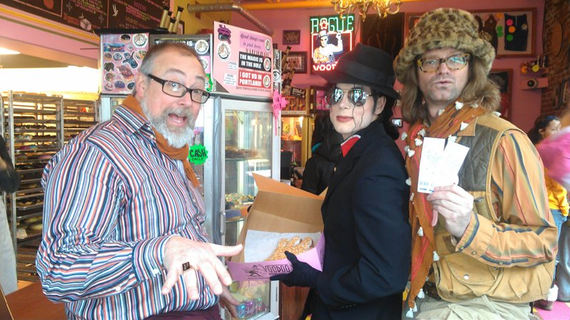 3:00pm: Met with our colleagues at Rogue Brewing to discuss our potential third beer. The Bacon Maple Ale and the Chocolate Peanut Butter and Banana beers have been great fun, what will be next?
11:30am: Downtown shop made specialty doughnuts for the days pick up orders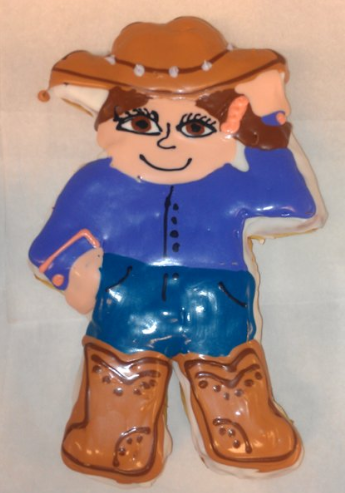 Noon: Met the owner of the Star Theater to discuss our upcoming employee party. All is a go. We will have a prom theme this year.
1pm: Downtown shop did some in store promoting for tomorrows Blazer Game. Go Blazers!
3:15pm: Signed the documents to start our own vanity record label, Voodoo Doughnut Recordings. Making headway to release our first single, "It Ain't No Cupcake," on 7" pink vinyl soon.
1:00pm: Agreed to perform 2 weddings on Groundhogs Day, next Saturday at our Davis location.
9:00am: I will do my best to not talk about work for the entire day.
See more Food Informants below: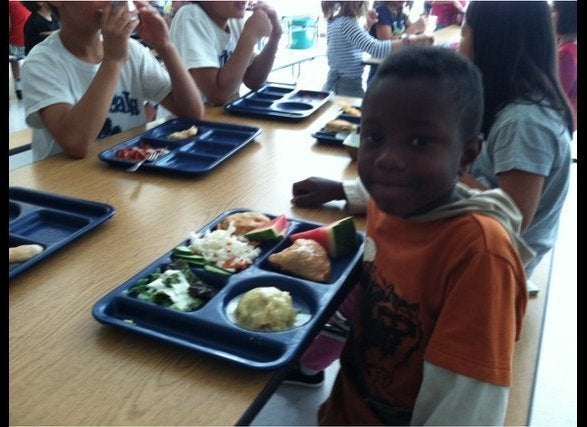 Food Informants
Popular in the Community