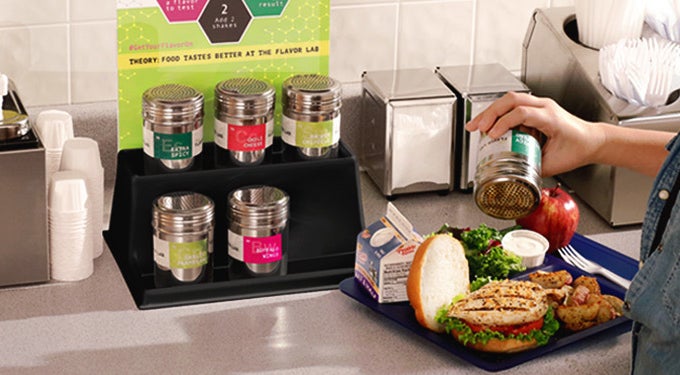 Seemingly, with every passing generation, life options grow exponentially. Paths to financial success, ways to connect with a friend overseas, methods to consume content, and perhaps more prominent than those – options on how to consume food. The obesity epidemic in America (more than one third of all adults) has caused us to rethink the manner in which we present food to our children – and it's much more complicated than sitting them in front of a plate of carrots and walking away.
The Trump administration has seemingly rolled back former first lady Michelle Obama's initiative to provide healthier food options for schoolchildren, which reduced the amount of sodium and fat included in lunch options in U.S. schools. But, the changes to the federal guidelines shouldn't have a major impact on school cafeteria menus. The crux of the problem seems to be reaching that middle ground where lunch options are healthy in nature, but tasty enough that children will realistically eat them. Kent Precision Foods Group is aiming to find that "sweet spot," and schools across the nation are already starting to sign up.
With the youth of America being so fundamentally accustomed to customization, Kent Precision's new Flavor Lab Flavor Station concept revolves around that idea – by giving students the ability to personalize their meals with a wide variety of seasonings. And the flavors sound anything but bland – Buffalo wings, nacho cheese, ranch, chili cheese, to name a few. These stations are being set up in cafeterias across the country, with some schools even using the seasonings in their cooking, reducing both spend and waste.
"The federal guidelines challenged the schools throughout the country to reduce sodium at a time when a lot of Americans are used to a diet higher in sodium," said Spencer Fischer, nutrition services assistant manager at Eastern Carver County Schools in Minnesota. The stations are in place at two high schools and four middle schools in the district.
By offering options with little to no sodium, these stations are creating healthier opportunities for students in America, while simultaneously putting the power of choice into the hands of a public that is used to versatility of options.
As a father of three children with drastically different palettes, I can attest to the theory that variety is, indeed, the spice of life.
To order a flavor kit or for more information on how to infuse these options into your local school, please visit www.GetYourFlavorOn.com for more information.
REAL LIFE. REAL NEWS. REAL VOICES.
Help us tell more of the stories that matter from voices that too often remain unheard.
This post was published on the now-closed HuffPost Contributor platform. Contributors control their own work and posted freely to our site. If you need to flag this entry as abusive,
send us an email
.