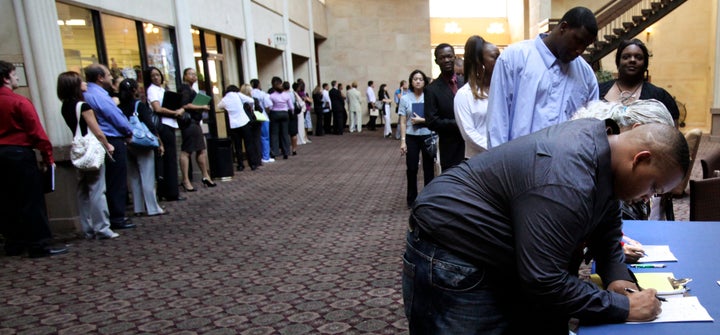 The USDA just released their annual U.S. food-insecurity rates -- which held steady in spite of the stagnant unemployment rate and high numbers of long-term unemployed. Household Food Security in the United States, 2010 revealed that nearly 49 million Americans, including 16.2 million children, are struggling to get enough to eat.
But with the recession still dragging along, many see the stability in the number of people in need of food assistance as heartening -- a positive sign that the nutrition safety net is working. The USDA data also shows that the number of households experiencing very low food security declined from 5.7 percent to 5.4 percent, particularly among those groups most likely to access federal nutrition programs; and that the number of children living in food-insecure households declined from 17.2 million to 16.2 million. Though small, these improvements demonstrate the effectiveness of federal nutrition programs to help families stabilize during an economic crisis.
Our nation's leaders put programs like SNAP, TEFAP, WIC and CSFP into place to make sure that, when times get tough, American families need not go hungry. Many older Americans remember first-hand the widespread hunger of the 1930s and the dismal pockets of hunger in Appalachia that were highlighted by CBS news in 1968 -- our clients have recalled for us times when they had no food for days, and when there were few government programs to help their communities through such troubling times.
Now, in an era when jobs are once again scarce, food costs are rising, and many more families are struggling to make ends meet, the nutrition safety-net has saved millions of men, women and children -- providing the nourishment they need to stay healthy as they get back on their feet.
The fact is that federal nutrition programs work, but they must be funded if they are to help reduce the number of Americans facing hunger. If Congress cuts the food-assistance safety-net, the USDA will surely have a gloomy scenario to report next year.

Calling all HuffPost superfans!
Sign up for membership to become a founding member and help shape HuffPost's next chapter