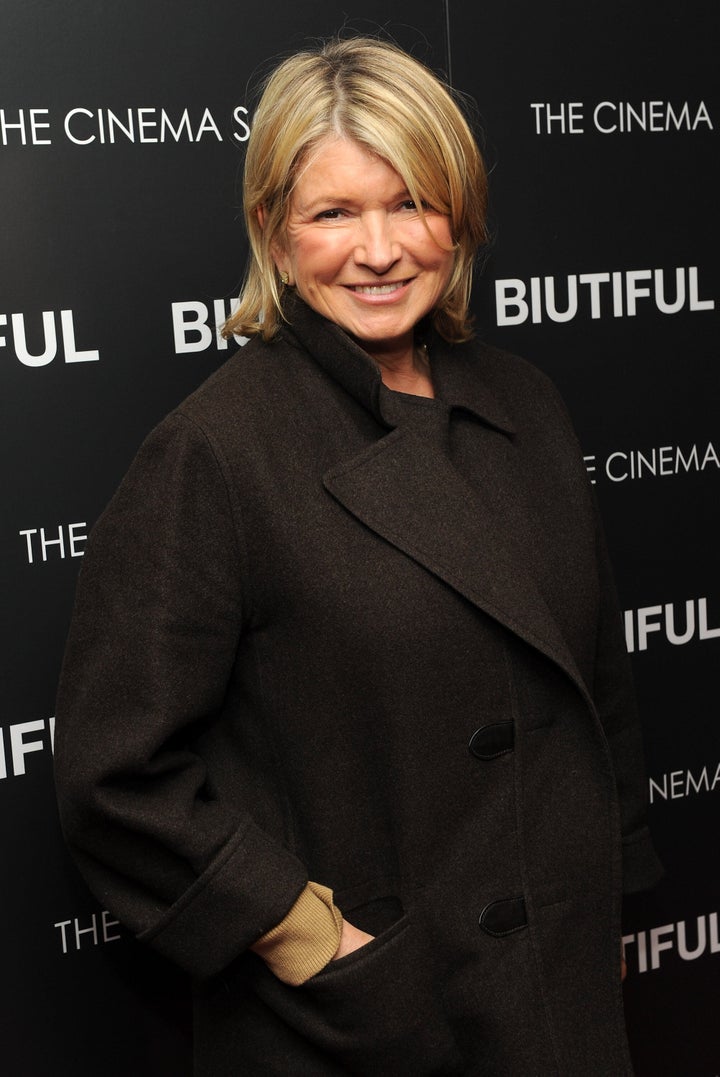 When New York Fashion Week gets underway on Thursday, those of us with a keen interest in design and style will be watching to see what comes down the runway. From the cuts to the color palettes, the clothing is almost always interesting -- and even, at times, surprising. And while I don't expect to see anyone outfitted in a raw meat bikini a la Lady Gaga on the cover of Vogue Hommes Japan, it would be almost fitting -- especially if the meat is organic, grass-fed, antibiotic-free, and humanely raised.
As a professional cook, cookbook author and teacher, I have a noticed a shift in the role that food plays in our lives and in our culture. Food has become more than one of life's great pleasures. It has become a signifier of style, too. The notion that "you are what you eat" extends beyond the virtues of a nutritious, well-balanced diet. These days, it often seems that you are what you purchase in the supermarket or at the farmer's market; your grocery list is a reflection of your values and your identity. Chefs are as celebrated as designers (move over, Armani, here's Batali!) and eating and entertaining have become haute couture: Food is the new fashion.
Just consider what Americans have developed a taste for. According to recent research from The Nielsen Company, restaurant and celebrity-chef inspired food brands experienced double-digit growth last year. Food and cooking websites are attracting 70 million visitors each month. That's not to overlook the popularity of cooking reality TV shows like Bravo's Top Chef, which took the Project Runway concept into the professional kitchen, and gourmet food trucks with avid Twitter followings. Even my company's new "Martha Stewart Makes Cookies" app features a "cookie runway," showcasing shortbread and gingerbread people gliding like supermodels!
Food trends are hardly new, and there have always been groups of enthusiasts who are passionate about cooking. As a young newlywed, I, along with many other Americans, spent countless hours cooking my way through Julia Child's seminal Mastering the Art of French Cooking. Since then I've observed numerous food trends and, on occasion, contributed to them. (When I published my 2009 cookbook, Martha Stewart Cupcakes, who would have thought that two years later American women would still have an insatiable appetite for the dessert?)
The current economic environment has only fed the collective interest in cooking; more and more people are eating at home, as evidenced by the increase in cookbook sales, which are up 5 percent at a time when overall book sales have declined. While I'm as eager as anyone else for the economy to improve, I see the growing interest in learning about food and the enthusiasm for home cooking -- especially since studies show that eating together improves family health and stability -- as the recessionary cloud's silver lining. I am further heartened by the increased concern about the origins of our meals -- the quality of life of the animals that provide us with sustenance, and the health and environmental ramifications of our approach to food production.
But there is something different in the current culinary vogue that extends beyond old-fashioned thrift. Personally, I can't recall a time when so many people have had a genuine interest in heirloom tomatoes, for example, or in "forgotten" cuts of meat from nose to tail. Indeed, many everyday cooks are sounding increasingly like professionals, with more sophisticated ingredients and tools at their disposal.
What's in your pantry and on your plate have become a form of self-expression much like a fabulous pair of Christian Louboutins, or absolutely anything vintage. Just as the label "fashionista" evokes an entire lifestyle, so, too, does the term "foodie." The terms are not mutually exclusive, of course.
The re-fashioning of food is an interesting and exciting phenomenon as a new generation of curious cooks and adventurous eaters embrace the culinary arts -- and the pleasures of a seasonal, sustainable diet. Great food doesn't need to be complicated or expensive. It is meant to be enjoyed, ideally with family and friends in celebration of good times -- or as we collectively hope for better times. Like the classic little black dress, good food and entertaining keep evolving, but never go out of style.
Martha Stewart is the host of The Martha Stewart Show on Hallmark Channel and the author of numerous popular books, including Entertaining, Martha Stewart's Baking Handbook, Martha Stewart's Cookies, Martha Stewart's Cupcakes, and Martha Stewart's Cooking School.
Popular in the Community