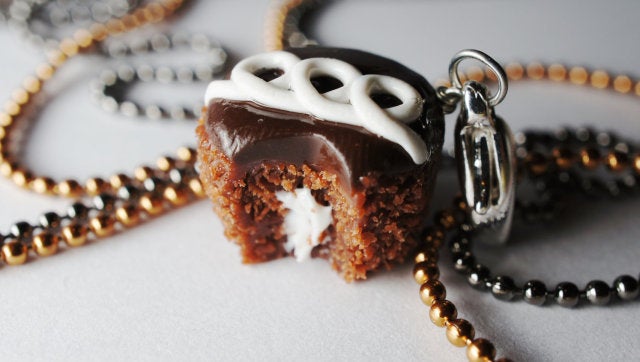 Call us hipsters if you want (we can take it), but we want you to know that we absolutely love Etsy. This e-commerce community of artists, vintage collectors and general makers-of-things-by-hand is one of our favorite places to buy gifts. Not only will you usually find something totally unique, but you're also supporting creative people directly, which is just something we never get tired of.
As if we needed another reason to love Etsy, we've stumbled upon their vast treasure trove of food jewelry, and now we are hooked for life. Need a ring shaped like a cake? Etsy's got you covered. A six-foot sub sandwich necklace? They have that too. We pulled together some of our very favorite items, but know that we have just barely scratched the surface.
Food nerds, Etsy is here for your self-decorating needs!