In honor of Food Day, October 24.
There's only one day a year that's dedicated just to food. Every October 24 is Food Day, a nationwide celebration of healthy, affordable and sustainable food. While Food Day strives to inspire us to improve our diets and our food policies, the 2014 Food Day places a special emphasis on food access and food justice.
We need the momentum and awareness that Food Day brings because many American families live in food deserts, where families are overwhelmed by barriers and often lack access to fresh and healthy food. In food deserts, communities are inundated with fast food chains and corner stores. If fruit and vegetables are even available, they likely come in a can. Sugar, salt and artificial additives monopolize long ingredient labels. It's hard to cook healthy meals when fresh produce, lean meats and whole grains are not sold locally.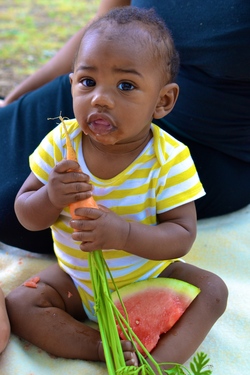 How does this translate for babies?
Where babies live largely influences what babies eat. Barriers to fresh food means barriers to first food. This matters because what we eat as infants and toddlers sets the stage for later health outcomes, including heart disease, obesity and cancer.
What is the best first food for babies?
The best first food for babies is not rice cereal. It's not peas, sweet potatoes or avocado. It's not even available for purchase at the grocery store.
For families who cannot breastfeed their babies, formula may be the best and only option. The World Health Organization and UNICEF proclaim donor breast milk to be the best feeding option for babies who cannot be breastfed; yet, the barriers to donor milk can be daunting. While donor milk is available through non-profit organizations like the Human Milk Banking Association of North America and networks like Human Milk 4 Human Babies, donor milk can be hard to come by and is often reserved for only the youngest and most fragile of infants. We need to increase awareness of the value and existence of donor milk, as well as support for mothers who choose to donate their excess breast milk to babies in need.
Healthy food access starts at birth.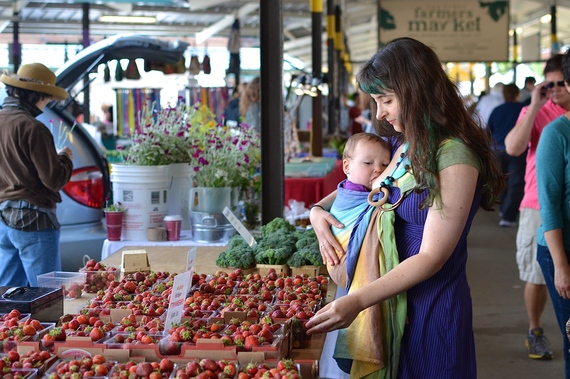 Breast milk is food justice.
To make this happen, the U.S. should implement the World Health Organization's International Code of Marketing of Breast-milk Substitutes (WHO-CODE); 84 other countries already have. In an effort to support new mothers and encourage breastfeeding, the WHO-CODE seeks to eliminate infant formula advertising as well as sever ties between the $5 billion formula industry and healthcare institutions. Formula is a necessity for some families, aggressive marketing is not.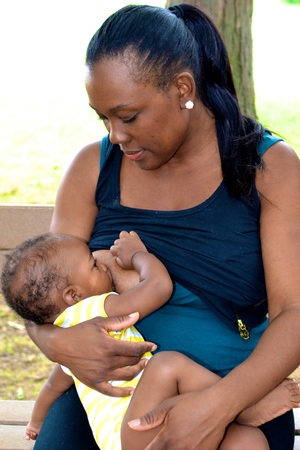 Above the importance of breast milk, is the critical importance of healthy families. Healthy families foster healthy children. We need our communities to ensure that all new parents feel supported, empowered and informed with how they choose to feed their babies. We are in desperate need of national policies that support new parents in the workplace by providing adequate parental leave, lactation support and facilities, and break time for expressing milk. These policies would increase breastfeeding rates and help to create happier, healthier families.