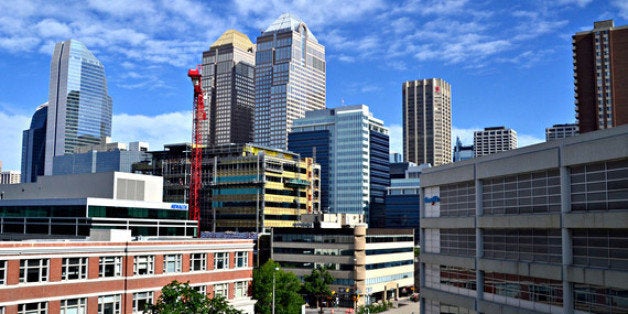 The Calgary of yesterday, with its lackluster city life and slow restaurant scene isn't the Calgary you're met with today. Now, as you walk down the avenues and streets, you see an excitement that wasn't there before, and here's why. Popping up next to the sparkling high rises, the pockets of West Wild Tribute and the business hotels are fresh, unique restaurants brought on by young, talented and innovative chefs determined to bring some edge and some heart to the bold and oil-rich city. Not willing to settle into a city many people call soulless, these chefs are turning Calgary into a city you want to visit, outside of the Stampede, the annual petroleum convention or as a quick stopover on your way to Banff. With new modern, farm to fork and original restaurants like Model Milk, Rouge, National and Market setting the scene, the food might very well be the soul you've been searching for in this ever-changing Alberta city.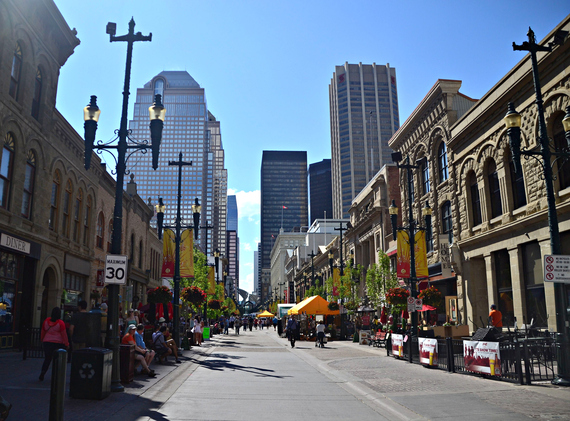 As a girl who ate her way around most of Calgary, I have to admit, the city's got the talent and the mojo to become one of North America's next greatest food cities.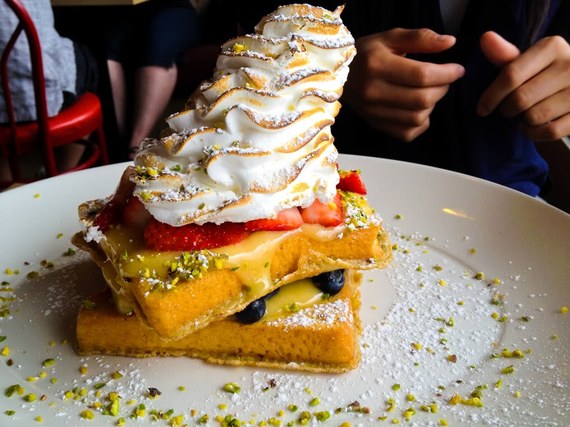 Image via the Stomach Treatment Blog.
OEB Breakfast Co, the adorable 36-seat café is a local institution and can't be missed when you're visiting. Chef Mauro Martina uses only local ingredients, including eggs from the restaurant's free-range chickens. You have to try the Soul n' a Bowl, which is a heavenly mix of cheese curds, duck fat, hollandaise sauce and slow roasted potatoes. People also rave about the Benny Upstream, which is eggs Benedict with fresh smoked salmon.
If diner fare is more your preference, kick on your boots and head to the Blue Star Diner, which won the Best Brunch category in Calgary's annual "Where to Dine" awards in 2013. The atmosphere is comfortable casual and the food is traditional with an Alberta twist. We love the Bridgeland Breakfast Sammy, which is a sandwich made with local eggs, cured bacon, valley tomatoes and a homemade pesto. The vegan scramble with maple and coconut curry is also a major hit.
For a truly spectacular weekend brunch, head to Notable on Bowness Road. This spectacular new restaurant has quickly transformed into a local hangout, and the brunch menu will definitely leave you craving another meal there. The duck confit and Camembert cheese pizza with apple compote is a must and so is the steak and eggs, complete with a 7 ounce flatiron and heirloom tomato salad.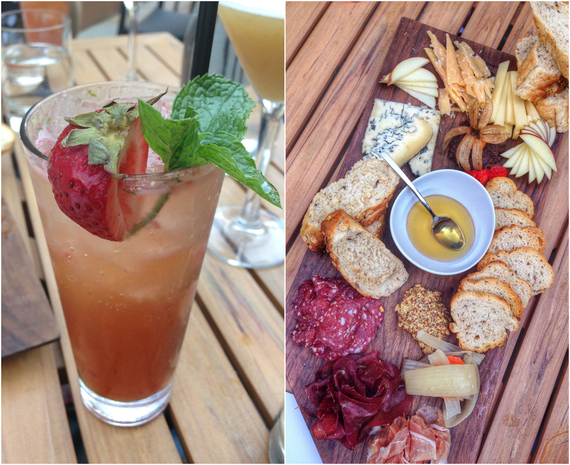 You can't visit Alberta without eating some buffalo and elk, and Cilantro by CRMR has probably the best selection of these deliciously free-range meats. Located on the hip and happening 17th Ave, Cilantro has been a local and tourist favorite for over 20 years. They are known for their flatbreads, so you have to order the pulled elk flatbread with ancho pesto and poblanos or the chicken and pancetta with pickled fresnos. Another must is the black pepper linguine or the Alberta beef tenderloin. Stop by their sister restaurant, Bar C, for an amazing charcuterie platter (made with local meats) and a sweet cocktail!
It's not rated the #1 restaurant in Calgary on TripAdvisor by accident, trust us, we've done the taste testing. One of the best spots for lunch in Calgary is definitely Gaga Pizza, located on 12th avenue SW. The pies are famous in town, and it's easy to see why. The Mafiosia is filled with an assortment of delicious cured meats while the Verona is topped with a mouthwatering garlic basil sauce. The food is great, but the servers and people make it a truly one of a kind experience.
Calgary may not be known for their dairy, but you wouldn't know that after trying one of Village Ice Cream's luscious cones. The shop is a hidden gem on 10th street, but you'll know it from the amazing smell of fresh baked waffle cones down the street. They have a wide range of flavors, but the cardamom, guides mint and toasted coconut are total local faves.
Must visit dinner & happy hour locales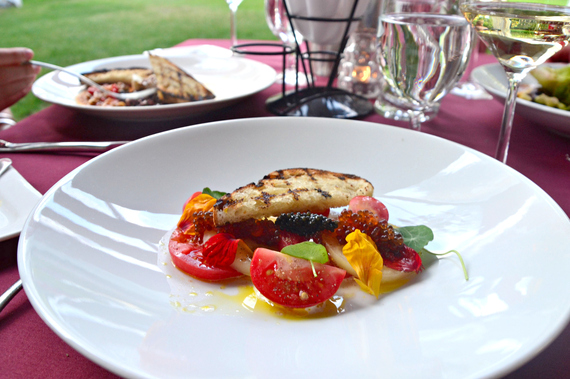 Rouge has been on the top restaurant lists for the city since its opening, and after spending an evening dining there with chef and owner Paul Rogalski, I can see why. The restaurant is at home in a historic house in the trendy Inglewood district, just 5 minutes from the city center. The food is mostly local with a focus on simple and elegant dishes, like caviar bruschetta, poached duck egg with chorizo oil and local lamb loin with creamy polenta and minted hollandaise. If the weather permits, sit outside so you can overlook their growing garden of herbs and vegetables.
For some of the most innovative cocktails (think an elderflower gin fizz with Thai basil) and unique and refreshing food, go to Raw Bar by Duncan Ly in the Hotel Arts. The restaurant takes the whole Viet-modern cuisine trend to a whole new level with incredibly beautiful dishes like heritage beef carpaccio, grilled whole squid, lemongrass roasted duck and to die for kefir lime rice. The bar manager has won multiple awards across the country for her drinks, so make sure to ask her for a one of a kind cocktail!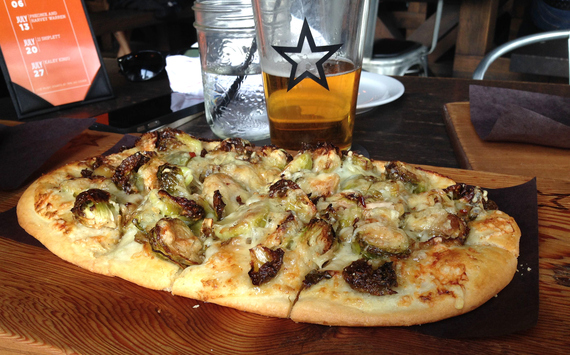 For a quick drink and a bite to eat, stop by National on 17th Ave., one of Calgary's hippest restaurant streets. The food is perfect pub fare, like tater tots, fried pickles, crispy Brussels sprouts and lobster skillets, but the drinks are what keep people coming. They work with a slew of local brewers to create one of a kind craft beers for their patrons, like the wild rose summer kolsch. They have over 70 beers on their crafted list, so there's a sip for just about anyone.
Food may not be what created Calgary, but it's quickly becoming a reason many tourists visit (and rave about) the city. All that the locals ask is that you keep an open mind as you try the exciting, chic restaurants around the city's center. And don't let them hear you trash talking their city, they may be nice by the locals are fiercely loyal, and will make that known.
Support HuffPost
A No-B.S. Guide To Life
Related
Popular in the Community